Guan Qiming, project manager of Shanghai company of China Construction Eighth Bureau, introduced that the main structure of area a will be capped, and all buildings will be capped by the end of this year.
The project is planned to be completed and delivered in January 2023.
It is understood that in order to provide convenient living services to tenants, there are all kinds of commercial houses, public supporting houses and other functional houses in the community center.
After completion, it can provide nearly 2700 rental houses.
Text: Yan Jingwen editor: Zhu Shaoyu*.
The project includes 13 residential buildings, 1 commercial building, 1-storey underground garage, distribution station and other supporting buildings.
  The rental housing project is located in hangtou Town, Pudong New Area, west of Xiantang port, east of Hunan highway and north of Hetao Road, covering an area of 52944.7 square meters and a total construction area of 155921.77 square meters.
Recently, the main structure of block a of hangtou expansion large residential community 01-03 rental housing project has been capped and will enter the later decoration construction stage.
In addition, it is close to the natural ecology of Hunan highway, Hetao Road subway station and Xiantang port water system, forming a living space with convenient transportation and comfortable natural landscape.
The main building of the project is rental housing.
"All house types will be equipped with complete household appliances and furniture facilities, and the tenants can move in with their bags." Guan Qiming, the project manager, said that the project party will give full play to the Iron Army spirit of the eighth Bureau and create a high-quality project.
  The project is close to Hetao Road Station of metro line 18, with convenient transportation.
It is the largest rental house community in central Pudong.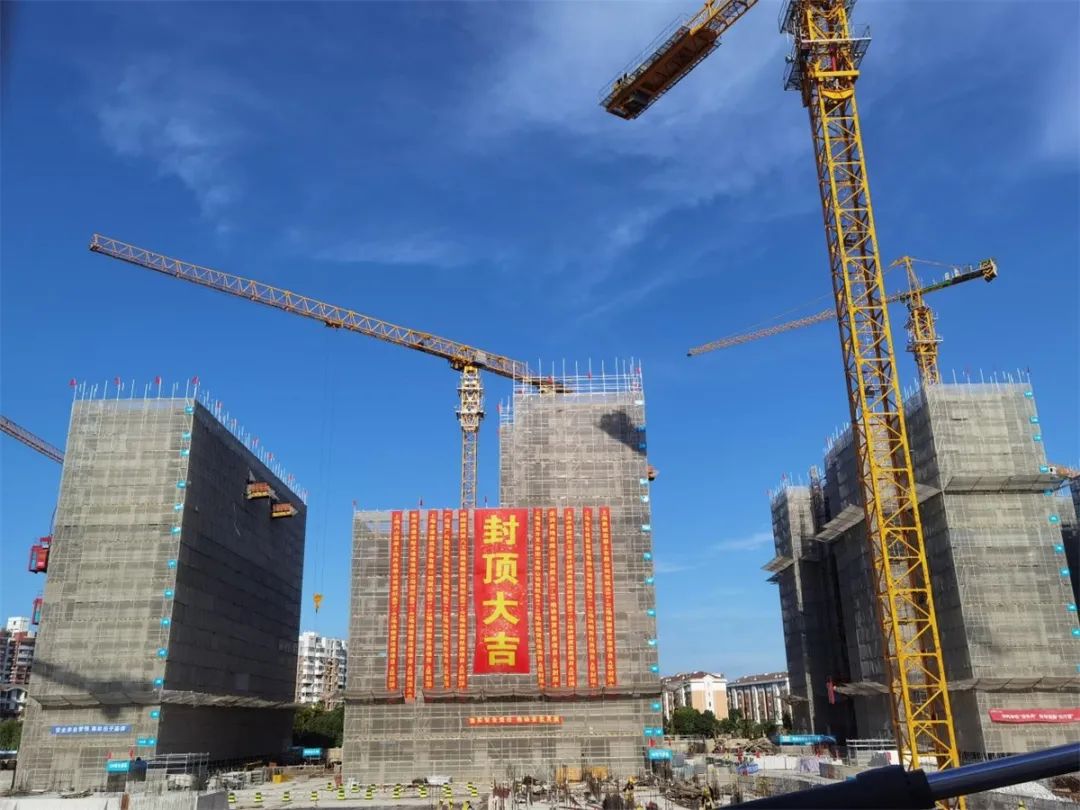 It is a real "subway house".