In addition, the 600 kW photovoltaic power generation panel installed on the roof can realize an annual power supply of about 700000 kWh." Feng Yanjun, project manager of Wukesong ice sports center of China Construction First Bureau, who participated in the venue construction, said.
At the same time, China's green energy-saving buildings have achieved leapfrog growth.
Building energy conservation and carbon reduction face certain challenges.
By the end of 2020, the proportion of newly-built green buildings in cities and towns in China had reached 77%, and the cumulative green building area had exceeded 6.6 billion square meters; The total built energy-saving building area exceeds 23.8 billion square meters, and energy-saving buildings account for more than 63% of the urban civil building area.
Colorful aluminum alloy grids cross obliquely.
According to the action plan, by 2025, new buildings in cities and towns will fully implement the green building standards.
At the same time, technological breakthroughs still need to be continued.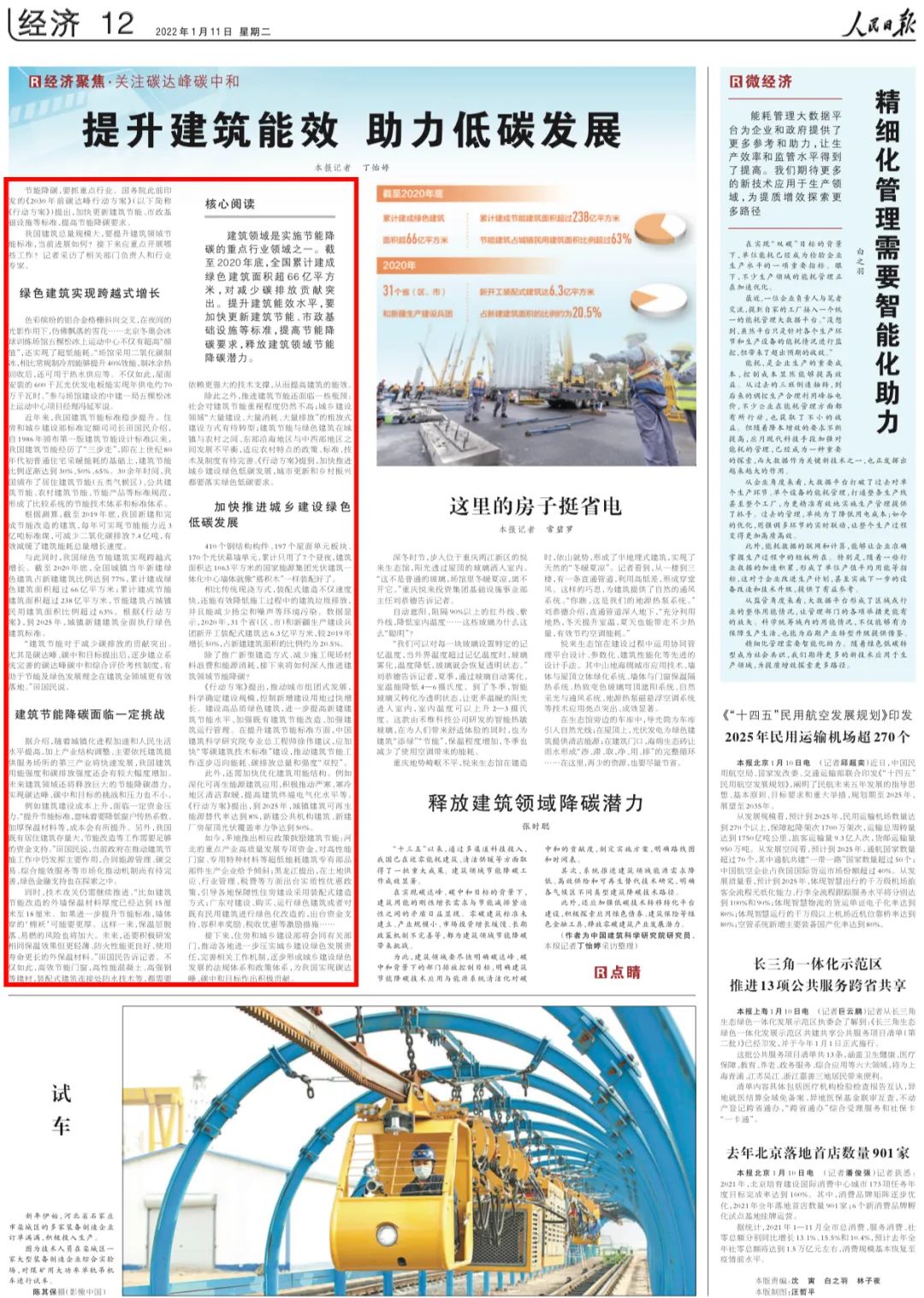 If the energy-saving standard is further improved, the 'cotton padded jacket' on the wall may be thicker.
According to estimates, by the end of 2019, China's new and completed energy-saving buildings can achieve an annual energy-saving capacity of nearly 300 million tons of standard coal, reduce carbon dioxide emissions by 740 million tons, and effectively slow down the growth rate of total building energy consumption.
Tian Guomin, director of the standard quota Department of the Ministry of housing and urban rural development, introduced that since the promulgation of the first edition of building energy efficiency design standards in 1986, China's building energy efficiency has experienced "three steps", that is, on the basis of ordinary residential heating energy consumption in the early 1980s, the proportion of building energy efficiency has gradually reached 30%, 50% and 65%.
Under the action of light and shadow at night, they look like falling snowflakes…
In addition, China has a large stock of existing residential buildings, and energy-saving transformation needs sufficient financial support." Tian Guomin said that at present, the government still plays a major role in promoting building energy conservation, the market-oriented promotion mechanisms such as contract energy management, carbon trading and comprehensive energy efficiency services need to be improved, and green financial support is also being explored.
The action plan for carbon peak before 2030 (hereinafter referred to as the action plan) previously issued by the State Council proposes to accelerate the updating of building energy conservation, municipal infrastructure and other standards and improve the requirements for energy conservation and carbon reduction.
China's total construction volume is large.
Wukesong ice sports center, the ice hockey training venue of Beijing Winter Olympic Games, not only has ultra-high "appearance", but also realizes ultra-low energy consumption.
The action plan mentioned that accelerating urban and rural construction, green and low-carbon development, urban renewal and Rural Revitalization should implement green and low-carbon requirements.
After ice making waste heat is recovered, it can also be used for hot water supply.
In recent years, China's building energy-saving standards have been steadily improved.
How is the current progress in improving energy-saving standards in the construction field? What should we focus on next? The reporter interviewed the heads of relevant departments and industry experts.
In this way, the risk of falling off and flammability of the insulation layer will also increase.
"The venue adopts carbon dioxide ice making, which can improve the efficiency by 40% compared with conventional refrigerants.
In the future, we will actively develop external insulation materials with the same insulation effect, but lighter, better fire resistance and longer service life 。" Tian Guomin told reporters.
In the future, the construction field will also release great potential for energy conservation and carbon reduction, and there will be no small challenge and pressure to achieve the goal of carbon peak and carbon neutralization.
"Improving energy-saving standards means reducing the heat transfer coefficient of windows and thickening thermal insulation materials, which will increase the cost.
In addition, there are still some bottlenecks in promoting building energy conservation: the society still does not pay much attention to building energy conservation; The extensive construction mode of "massive construction, massive consumption and massive emission" in the field of urban and rural construction needs to be transformed; The development of building energy conservation and green buildings is unbalanced between cities and rural areas, between the eastern coastal areas and the central and western regions, and the policies, standards, technologies and systems to adapt to the characteristics of rural areas need to be improved.
"For example, the thickness of external wall insulation materials for building energy-saving transformation has reached 15 cm to 18 cm.
According to the data, in 2020, the newly constructed prefabricated buildings in 31 provinces (autonomous regions and cities) and Xinjiang production and Construction Corps reached 630 million square meters, an increase of 50% over 2019, accounting for about 20.5% of the new construction area..
Accelerating the green and low-carbon development of urban and rural construction, 410 steel structural components, 197 roof unit plates and 170 photovoltaic curtain wall units have been assembled like "building blocks" in the photovoltaic building integration center of the national energy group, which only took 7 days and nights and has a building area of 1063 square meters.
For example, the rising cost of construction faces certain financial pressure.
It is reported that with the acceleration of urbanization and the improvement of people's living standards, coupled with the adjustment of industrial structure and the rapid development of the tertiary industry, which mainly relies on buildings to provide service places, China's building energy consumption intensity and carbon emission intensity will increase significantly.
To save energy and reduce carbon, we should focus on key industries.
Compared with the traditional cast-in-place method, the prefabricated construction is not only faster, but also can effectively reduce the emission of construction waste in the construction process, and reduce the environmental pollution such as dust and noise.
Green buildings achieve leapfrog growth.
Especially after the goal of carbon peak and carbon neutralization is put forward, a systematic and perfect comprehensive evaluation and assessment system of carbon peak and carbon neutralization will be gradually established, which will help the concept of energy conservation and green development to be more effectively implemented in the whole field of construction." Tian Guomin said.
Moreover, energy-efficient doors and windows, high-performance concrete, high-strength steel and other building materials, and waterproof technology at the joints of prefabricated buildings all need stronger technical support to improve the energy efficiency of buildings.
For more than 30 years, China has promulgated standards and specifications for residential building energy conservation (five climate zones), public building energy conservation, rural building energy conservation and energy-saving products, forming a relatively systematic energy-saving technology system and standard system.
"Building energy conservation has made outstanding contributions to reducing carbon emissions.