The group standard BIM application depth standard for civil construction of building engineering edited by our company has been officially implemented since June 10, 2021, and the standard number is t / zbta05-2021
.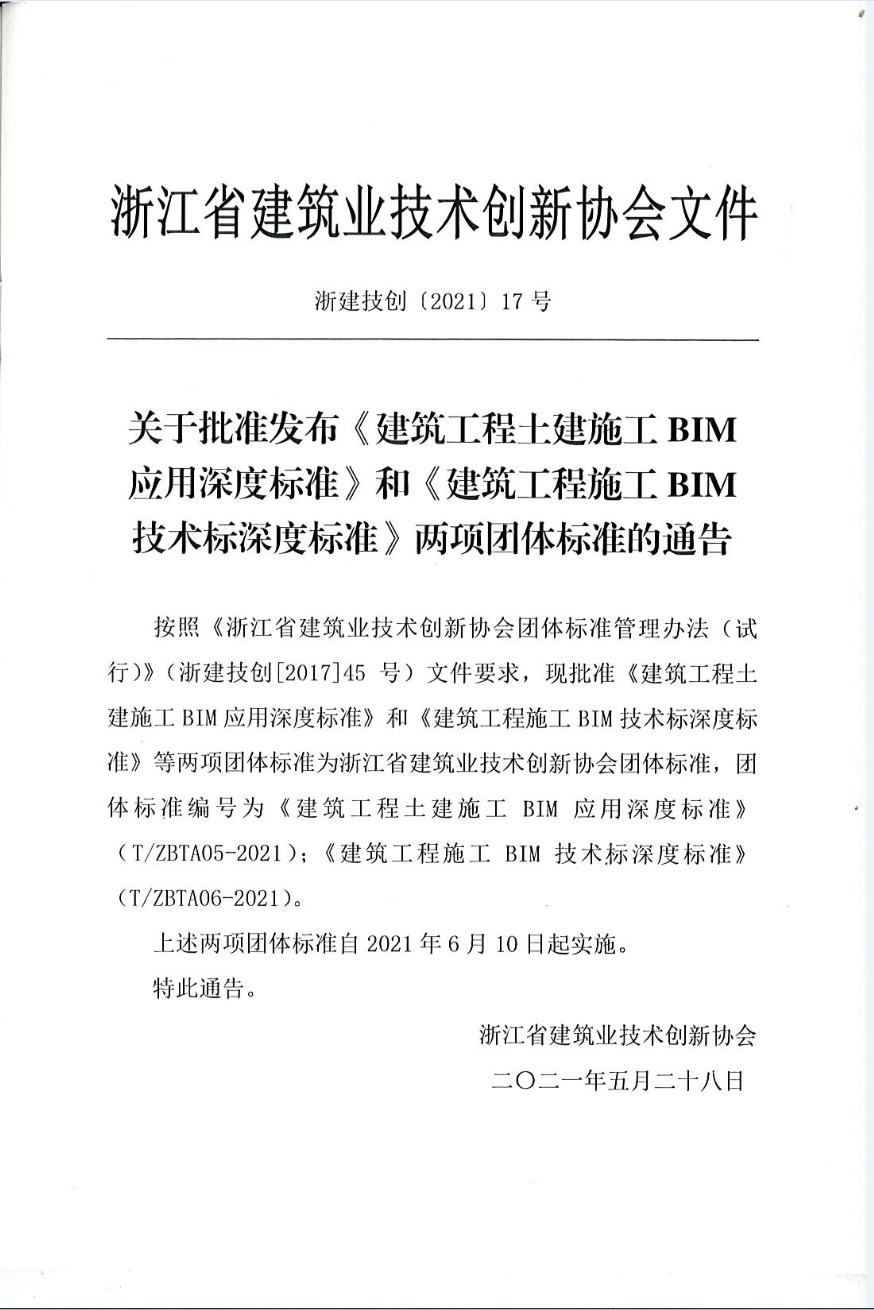 Since its establishment in 2016, the BIM research center of our company has been constantly exploring, carefully summarizing the application experience and actively exchanging and discussing with the standard preparation group through the practice of many projects, such as plot 106 of zhongcao road in Shanghai, reconstruction and resettlement housing construction project of zeshuipai shanty town (phase I), plot 4 of Yinxing Road (phase I), incineration plant of circular Ecological Industrial Park (phase II), After more than two years of efforts, the group standard edited by the group was officially released and implemented
.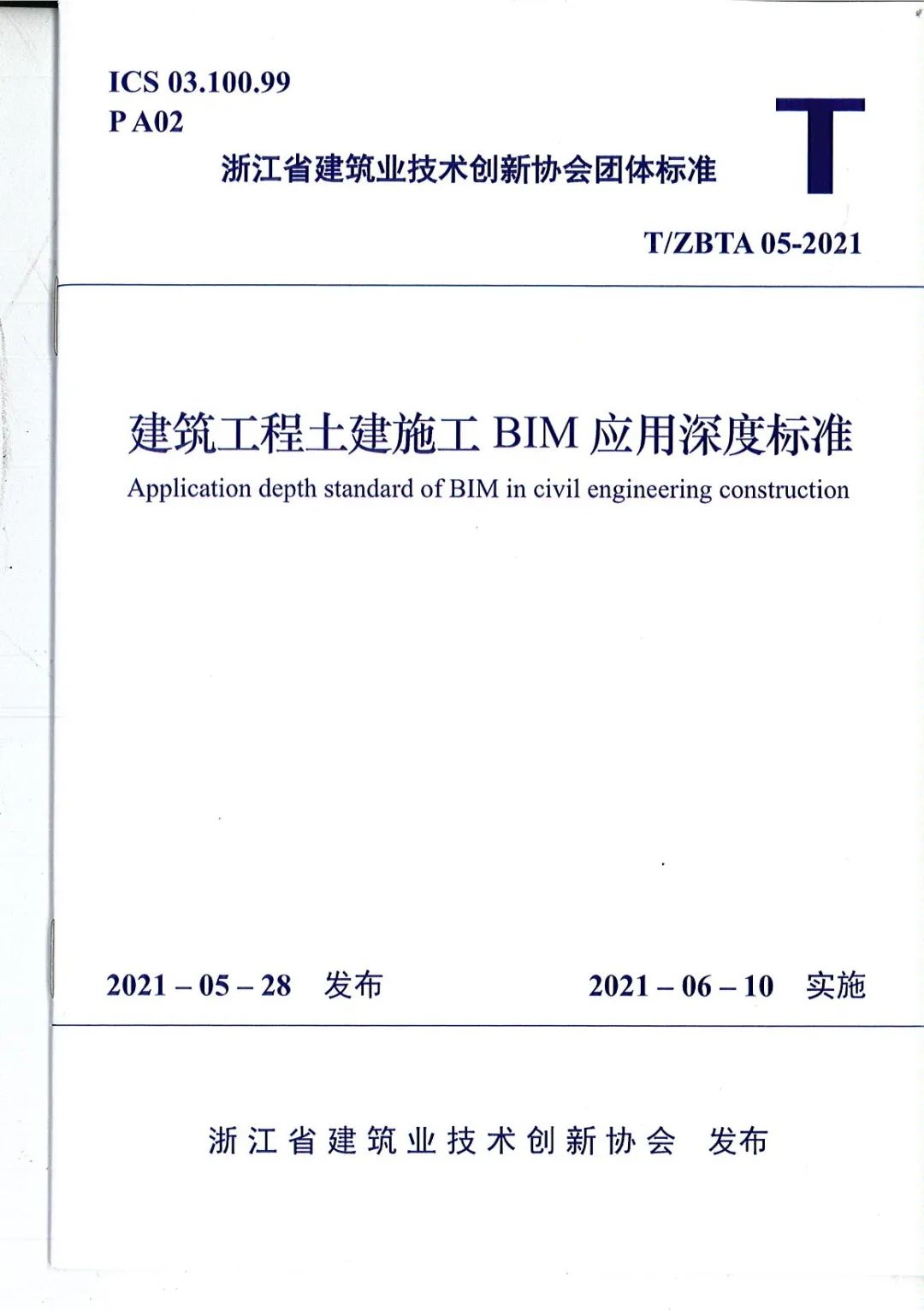 The release and implementation of the standard is conducive to improving the overall work quality, efficiency and benefits of engineering construction projects, effectively promoting the application of BIM Technology in engineering construction, firmly promoting the "quality and efficiency improvement" of the construction industry, and effectively improving the standardized, intensive and refined management level of the construction industry, Promote the transformation and upgrading of the construction industry and even the final development of the construction industry..
.