There is a couplet on the gate of Yang Wenxiang's ancestral hall beside the Cuihu Lake in Kunming: "it has been famous for 500 years
.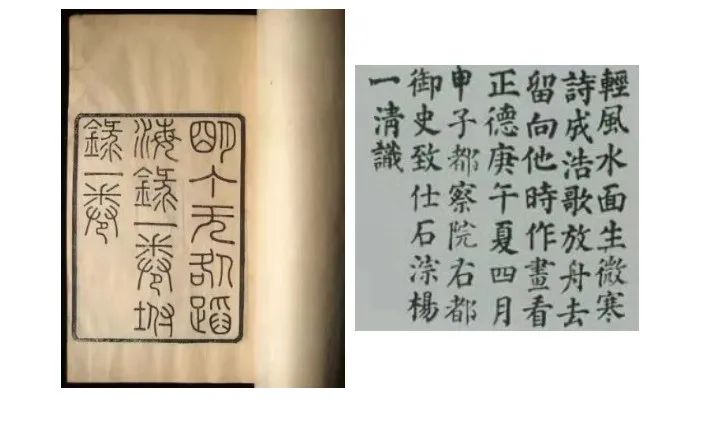 It's civil, military and economic
.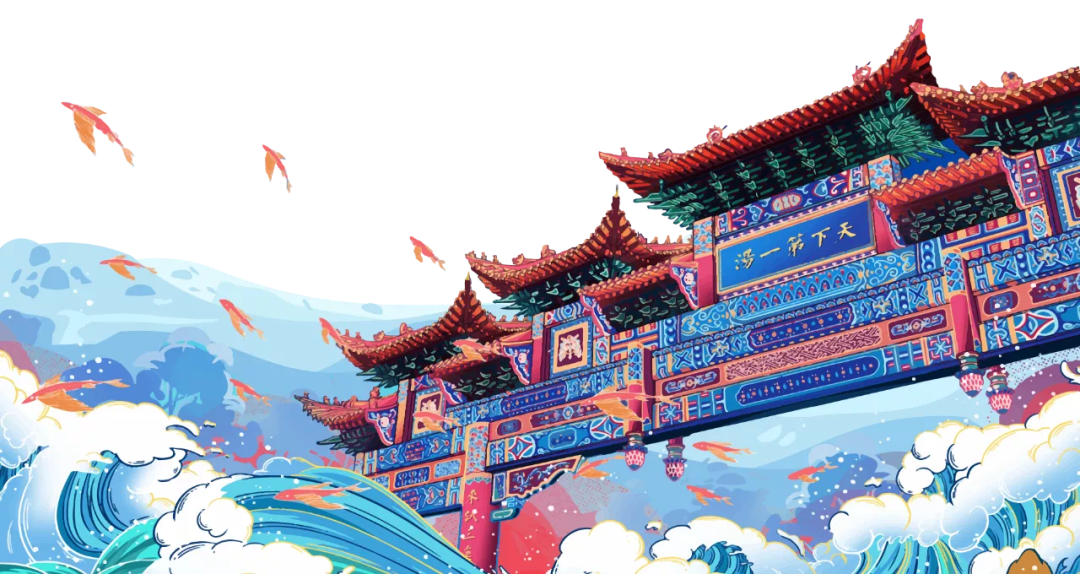 It's true and immortal
.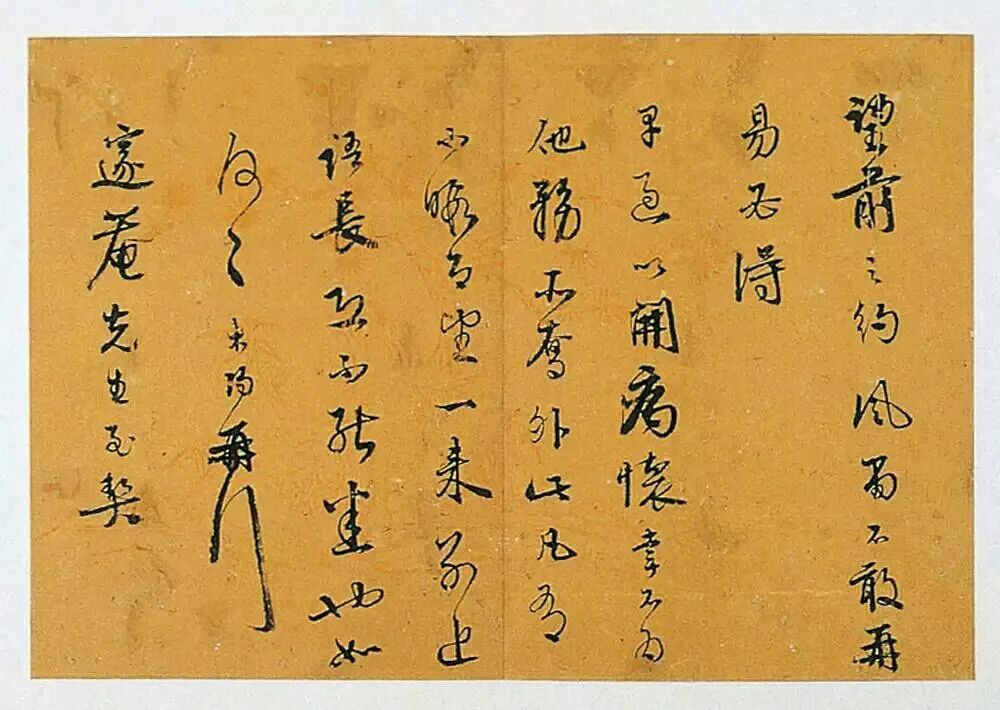 It's seventy Li from my hometown
.
It's a place where people come from." On huanyunyan of Anning hot spring, there are still six words "hometown of yangwenxianggong" inscribed by Yuan Jiagu, the number one scholar of the former Qing Dynasty
.
Yangwenxianggong refers to Yang Yiqing, the first assistant prime minister who was appointed to the cabinet twice in the Ming Dynasty
.
Yang Yiqing was born on December 24, 1454 in Huazhou, Gaozhou Prefecture, Guangdong Province
.
His name is Yingning, Shen'an, and Shi Cong
.
In his later years, he was called "Sannan Jushi"
.
He is a Han nationality
.
His ancestral home is Anning, Yunnan Province
.
He is full of experience
.
He became an official when he was young
.
At the age of 18, he became a Jinshi of renchenke in 1472, and was a scholar of Zhongshu
.
He was once a deputy envoy and supervisor of Shaanxi Province
.
In the 15th year of Hongzhi, he was appointed as governor of Shaanxi horse administration with the title of the left Deputy censor of the imperial court of Taichang temple in Nanjing
.
After that, there was a three term three side system
.
He has been an official for more than 50 years in four dynasties of Chenghua, Hongzhi, Zhengde and Jiajing
.
He was the first assistant of the cabinet
.
He was praised as "a general and a prime minister
.
He is well-known and can be compared with Yao Chong in Tang Dynasty
.
Yang Yiqing was a rare official in ancient China who could manage the country with both culture and military
.
In his later years, Yang Yiqing called himself "Sannan Jushi" because he often said that he was born in Yunnan, grew up in Hunan and grew up in Jiangnan
.
Yangge village is about one kilometer south of Anning hot spring in Yunnan
.
Yang Yiqing's hometown is here
.
Because Yang Yiqing lived in the cabinet, Yangge village got its name (today's Yangjiao village is called "Yangjiao village" in annals of Anning Prefecture compiled by Kangxi Gao)
.
The village is adjacent to Tanglangchuan in the northwest
.
The world-famous "No.1 soup in the world" hot spring is not far away, with beautiful scenery
.
After passing yangliuzhuang and Tanglangchuan, you can go down to Yangge village, where Yang Yiqing's ancestors live
.
This is in the hot spring of Anning state
.
Tanglangchuan flows here, turns to the west, and then turns to the north again, forming a S-shaped channel
.
There is a huge hollow stone in Tanglangchuan
.
Under the impact of the current, there is a gurgling sound
.
It sounds like a bell from afar
.
This is Shicong
.
Shicong has a door to go in and out
.
There are carved stone tables and benches inside
.
It is said that this is the "treasure land" where Yang Yiqing studied in his childhood
.
In 1485 A.D., Yang Yiqing returned to his hometown of Anning, Yunnan Province, where he worshipped his ancestors, met his clans, and established a clan alliance
.
His return not only made Yangge village famous, but also made it known as "Shicong" because he saw a rock of five colors standing on the edge of Tanglangchuan and several caves running through it, From then on, he called himself "Shicong" and built "Shicong jingshe" as his own name
.
He also wrote "travel notes of hot spring", which recorded the peaceful hot spring and the beautiful scenery of Shicong
.
Li Dongyang, the literary leader at that time, was invited to write Shi Cong Fu, and Fei Hong, another scholar from the cabinet University, also wrote Shi Cong Ci, so that the wonder of Anning could be talked about
.
For a time, Anning hot spring in Yunnan was famous all over the world
.
Today, when I come to the foot of the place that was later named "huanyunyan" and look at the inscriptions made by celebrities of all ages after Yang Yiqing, I can't help but think of the great influence of this outstanding Yunnan politician, militarist and poet, and sigh at the grand occasion when this famous minister returned to his hometown
.
After the birth of Yang Yiqing, a gifted and famous young child prodigy in Lizhou, his father Yang Jing named his son "Yiqing", which is in line with the famous saying "the sage comes out, the Yellow River is clear"
.
He hopes that his son can actively join the world and encourage himself
.
In the middle and late Ming Dynasty, eunuch was in power, the platform was corrupt, and the country was in chaos
.
Yang Jing also hoped that his son would live a clean life with the meaning of "curling to see the bottom" in Tang poetry
.
Young Yang Yiqing is gifted and can be read easily
.
When he was two years old, his mother painted the land and taught it in her infancy
.
She was called "child prodigy" by people at that time
.
However, his father Yang Jing did not indulge in his son's reputation as a young man
.
He firmly believes that smart children are not only "received by heaven", but also "received by people"
.
Besides talent, they need to be diligent and accompany their son every day Reading and studying late into the night, or teaching to recite poems, or jogging with his son to read poems, both exercise and familiar with the poems
.
Under the strict discipline of his father Yang Jing, when he was three or four years old, Yang Yiqing had read a lot of books and five classics
.
He could read all the classics and histories, and write good articles at the age of seven
.
At the age of eight, he had a good memory and was regarded as "the first wonder child in Lizhou" by local officials
.
At the age of ten, he was recommended by local officials at that time, Recommended by the local government to study in the central Hanlin academy, did not live up to his father's expectations of "sage, Huang Heqing"
.
Yang Yiqing's works: on the first day when he entered the Hanlin Academy at the age of 10, Yang Yiqing attracted attention because of his good name as a child prodigy
.
The teachers decided to test him and verify whether Yang Yiqing was really talented and practical
.
Then they put forward a question: "Yang Hua falls in disorder, his eyes mistakenly recognize snowflakes flying." Yang Yiqing replied: "the shadow of bamboo shakes slowly, and his heart mistakenly suspects clouds." The old officials of the Imperial Academy all said that "this son can be taught."
.
When meeting the emperor Chenghua at that time, the emperor learned that Yang Yiqing was famous for his "child prodigy" in the countryside
.
He also intended to test his talent
.
He personally tried five poems and Fu
.
Yang Yiqing's writing style was brilliant, and the emperor praised him deeply
.
He also improvised a couplet: "two men in a thatched cottage, gather six or seven children to teach" hundred families "and" thousand characters "
.
Without thinking, Yang Yiqing blurted out:" jiuzhong " In one day, Jin Luan met 18 scholars and read four books and five classics
.
The emperor Dayue praised the "good alliance of Yunnan people"
.
This is the first time that Yunnan people have been praised by the emperor
.
The reputation of "good alliance of Yunnan people" has been spread since then
.
Yang Yiqing's talent was highly valued by the emperor
.
He personally selected a teacher from the cabinet and appointed Li Chun, the number one scholar from Hunan Province, as his tutor
.
Li Chun was not only the number one scholar, but also a well-known literary talent in the imperial court at that time
.
They were like father and son, and they were friendly with the villagers
.
Under the careful guidance of Li Chun, Yang Yiqing's studies made great progress
.
Since then, Yang Yiqing's experience has been even more impressive
.
When 14-year-old Yang Yiqing took the local examination, his father Yang Jing accompanied him
.
People who didn't know about it mistakenly thought that Yang Jing took the examination
.
When they learned that Yang Yiqing was only 14 years old, they still laughed and joked
.
Unexpectedly, Yang Yiqing won the first place in the local examination, and succeeded in the later Chunwei examination
.
At the age of 18, he was a Jinshi of Renchen science and technology in the eighth year of Chenghua, and was defeated by Emperor Qin The point is Zhongshu Sheren
.
Yang Yiqing, an 18-year-old upright official of the four dynasties, began his career as an official for more than 50 years after he entered the political arena
.
He went through the four dynasties of Chenghua (Ming Yingzong), Hongzhi (Ming Xiaozong), Zhengde (Ming Xianzong) and Jiajing (Ming Shizong)
.
He served as governor three times and took charge of the northwest military affairs During the reign of emperor Jing, many national policy makers influenced the political situation of Ming Dynasty for decades
.
In his life, he successively held the posts of Zhongshu Sheren, Shanxi tixue Qianshi, Shaanxi tixue Deputy envoy, Taichang Temple Shaoqing, Nanjing Taichang Temple Qing, ducha zuodu imperial envoy, Minister of the Ministry of officials, Bachelor of wuyingdian, Minister of the Ministry of war, etc
.
Finally, he became the first assistant cabinet minister
.
What is more praiseworthy is that Yang Yiqing eradicated Liu Jin, the eunuch who was harmful to the imperial court
.
At that time, the Zhengde emperor did not like the government and was fond of playing
.
Liu Jin, the eunuch, fell in love with it and won the favor of the Zhengde emperor
.
The government gradually fell into Liu Jin's hands
.
Liu Jin used her power to collect money wantonly, and the whole Ming Dynasty was in a state of chaos.
.