Now there are many customers, especially the suburban self built houses, rural self built houses and houses in eco-tourism scenic spots, who will come to consult about building houses with light steel structure
.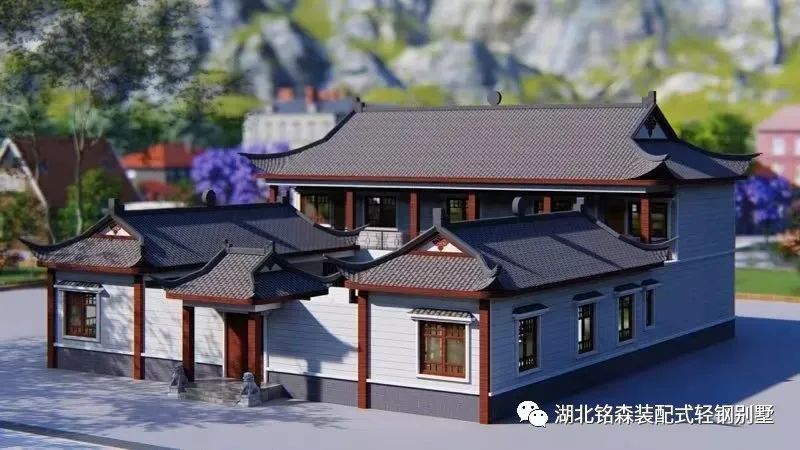 It can be seen that light steel structure has gradually entered people's vision and become a new type of housing structure
.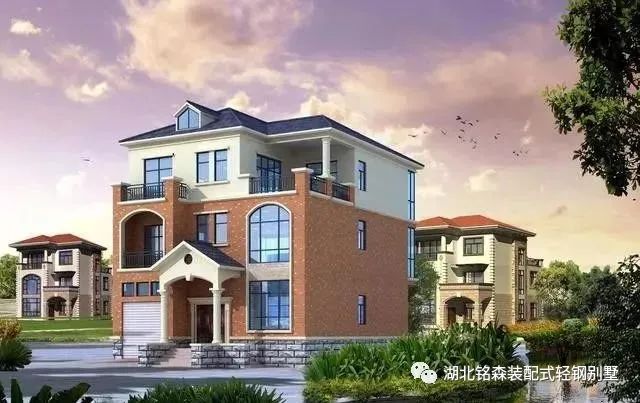 The traditional building materials and construction schemes have begun to fall behind
.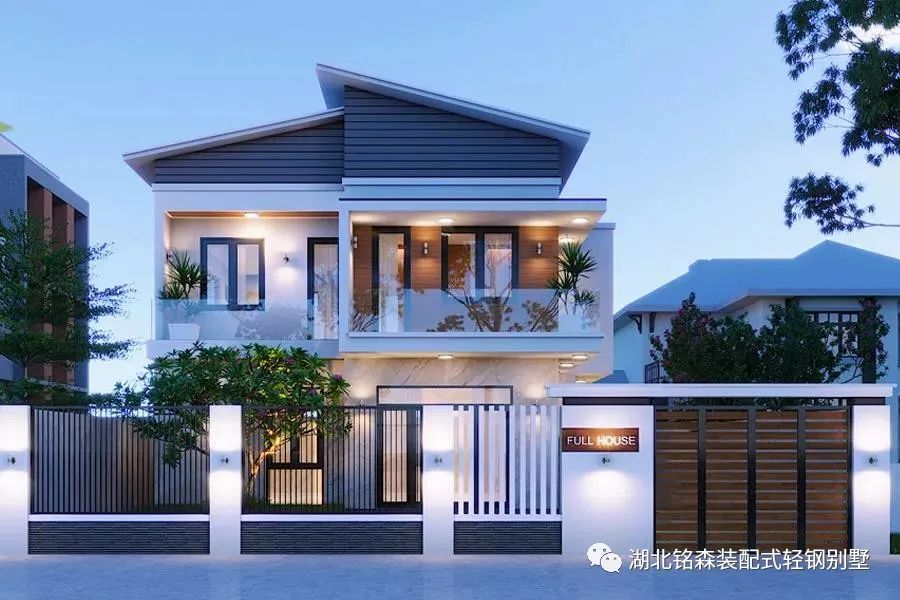 A kind of prefabricated building which can improve human living environment and realize the industrialization of residence industry will replace the traditional house
.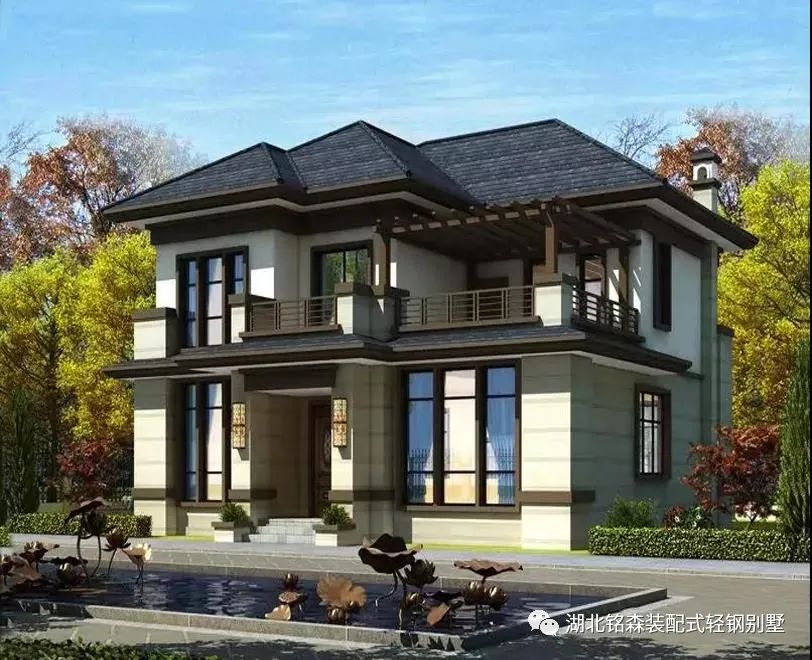 Hubei Mingsen light steel prefabricated building can not only replace the traditional residence structure mode, but also make full use of the industrialized building materials, which is an environmental protection and energy-saving residence with steel instead of wood, steel instead of brick and steel instead of concrete
.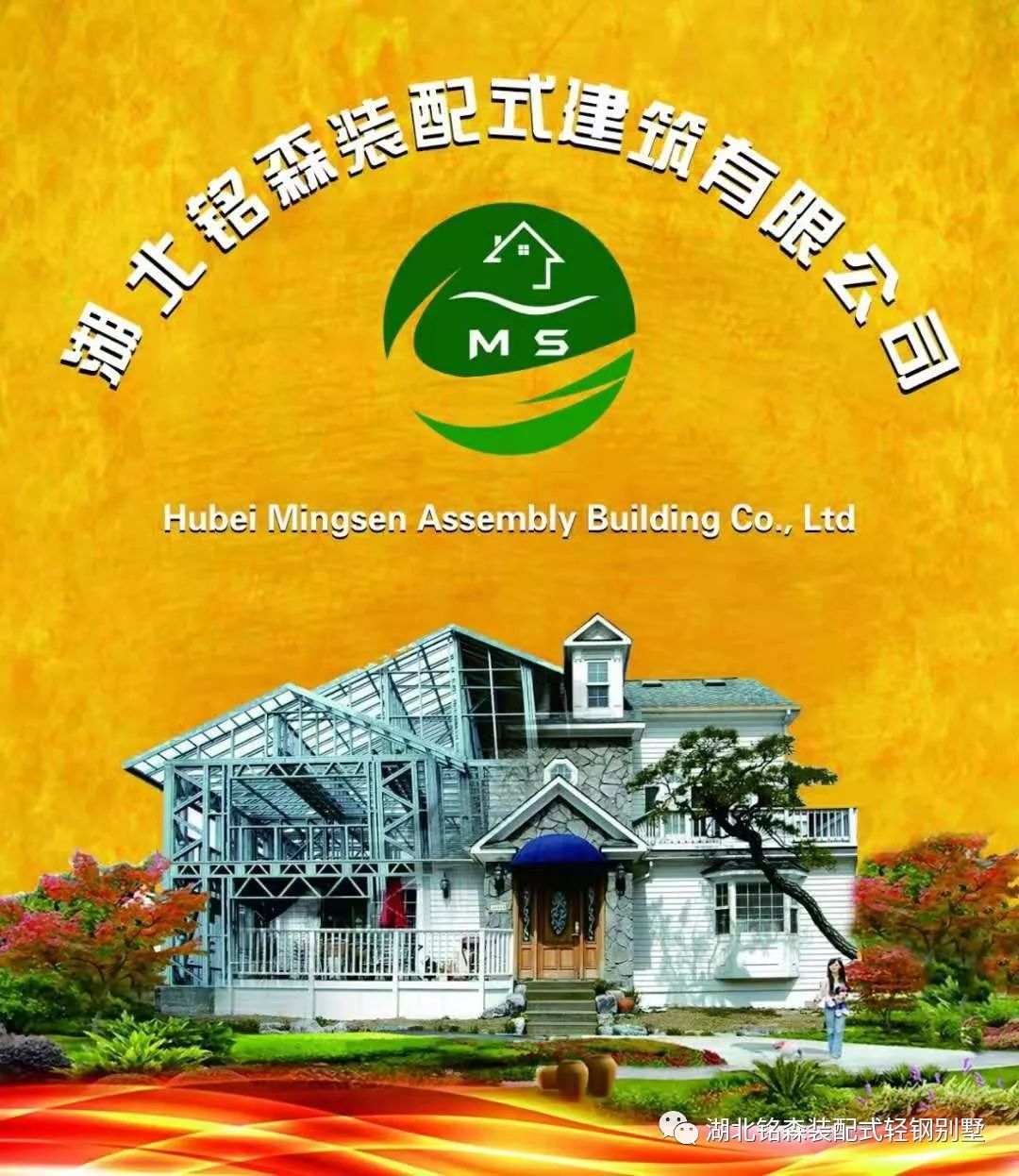 Light steel villa has become the best commodity to improve the living environment of human society
.
The construction of prefabricated buildings has many advantages and conveniences in addition to time-saving and labor-saving construction
.
Hubei Mingsen light steel frame structure has the characteristics of high strength, good anti-seismic function, simple and convenient assembly and construction; there are many kinds of wall structures, and different wallboards selected according to the climate and region can bring great effect on indoor thermal insulation or heat reduction; the roof structure adopts the principle of wallboard to achieve the functions of thermal insulation, sound insulation, water proofing and moisture proofing; the weight of floor structure Light weight, good sound insulation and simple installation
.
We should change our concept, support the application of prefabricated building, let more people know
.
Hubei Mingsen light steel structure self built villa has a service life of 70 years
.
It can be said that the input of one house and the output of three houses! It is unnecessary for the owner to participate in the villa construction and supervision
.
The fastest delivery time is 30 days, saving time and effort
.
Hubei Mingsen light steel prefabricated building has been widely used in developed countries, and it is also the main representative of green building
.
In Europe, it is called ecological architecture or sustainable architecture
.
In China, the development of green buildings has been clearly written into the national "Twelfth Five Year" plan
.
Light steel houses mainly adopt splicing installation, which has the advantages of "light, fast, good and saving", so it can save manpower and construction time to a great extent
.
At the same time, the prefabricated building can resist earthquake of magnitude 9 and wind of magnitude 12, which can avoid many natural disasters
.
Its intelligent design and production system has greater selectivity in appearance
.
The degree of beauty is absolutely superior to that of tradition
.
Hubei Mingsen light steel prefabricated building rise factors: 1, Hubei Mingsen light steel light steel structure technology has now become mature, but now the Chinese people know relatively little, but there are many olfactory people have begun to seize this opportunity
.
2
.
At present, the country advocates green building, energy conservation and environmental protection, recycling, housing industrialization and industrialization
.
As an excellent representative of "green building", prefabricated building meets almost all the requirements and becomes a new industry concerned and promoted by governments at all levels, real estate developers and investors
.
3
.
With the implementation of the policy of "clay brick factory closing down" all over the country, the state has banned the use of cultivated land and forest land for clay brick factory land, and many regional red brick factories and solid clay brick factories have been closed down due to the policy guidance
.
Investment in new energy saving and environmental protection projects is the inevitable trend of future development
.
4
.
Hubei Mingsen light steel prefabricated building itself has many advantages, such as earthquake resistance, wind resistance, moisture resistance, termite resistance, fast construction speed, etc., which is consistent with the world theme of energy conservation and environmental protection
.
Because of its many advantages, the prefabricated building industry will develop rapidly in the next few years
.
5
.
Now, with the development of society and the improvement of living standards, people's aesthetic is also rising
.
Ordinary residential buildings can no longer meet people's needs
.
The architectural design of prefabricated buildings and the flexible assembly of light steel unique materials provide the possibility for the realization of various styles of architectural modeling
.
6
.
At present, the proportion of residential steel structure in China is less than 3%, compared with almost more than 50% in foreign developed countries, China is still in its infancy, and there is still a lot of room for the development of residential steel structure
.
Hubei Mingsen light steel villa product introduction: earthquake resistance: it can resist rare earthquake of magnitude 9, and is suitable for areas with seismic strength above magnitude 8
.
Wind resistance: it can resist hurricane of 70m / s, and wind resistance is above magnitude 12
.
Durability: the service life of main structure can reach more than 90 years
.
Fire resistance: according to different designs, the fire resistance time can reach 1-4 hours
.
Sound insulation: the sound insulation of external wall can reach 65dB, and the sound insulation of internal wall can reach 45dB Thermal insulation: the thermal resistance of the 200 mm thick composite wall can reach 3.2 m2k / W, which is 11 times of that of the brick wall with the same thickness
.
Environmental protection: the steel structure materials can be recycled 100%, and most of other supporting materials can be recycled
.
Energy saving: the use of new thermal insulation materials, heating and cooling energy, can save 65% energy compared with traditional buildings
.
Occupancy rate: the utilization area of the light steel integrated house is increased by 5% ~ 13% compared with traditional buildings The main business of the company is: 1
.
Design and construction of light steel structure villa; 2
.
Design and construction of wooden structure villa; 3
.
Design and construction of heavy steel structure villa; 4
.
Garden, landscape design and construction; 5
.
Interior and exterior decoration; 6
.
Sales Sale of new environmental protection building decoration materials
.