Eat more fresh fruits and vegetables, and reject "three no" food and "junk" food.
5.
Avoid overeating and indigestion.
When dining out, you should go to a formal restaurant with good sanitary conditions.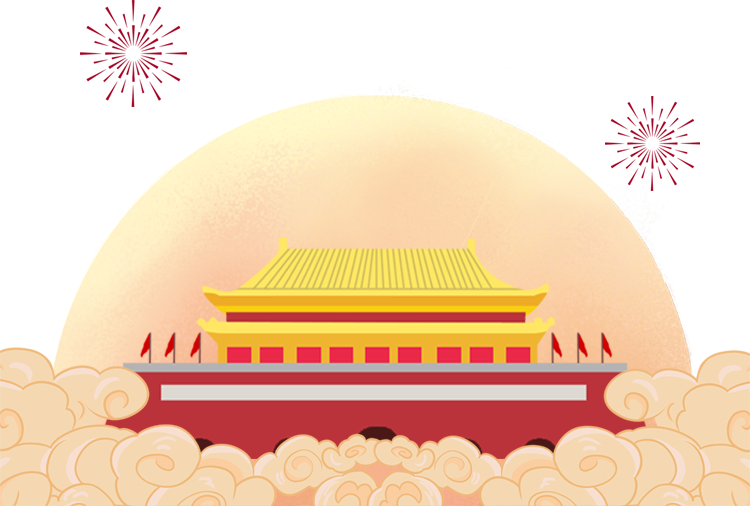 Happy NationalDay The origin of the National Day, the National Day of the People's Republic of China, is also known as the National Day, the National Day, the National Day, the National Day of China, and the National Day Golden Week.
2.
Food safety 1.
In the golden autumn, we have reaped fruitful results.
2.
When going out, eat less spicy food and try not to eat food on the stalls.
Warm Tips for Holiday Safety CELEBRATHENATIONAL While everyone enjoys the holiday, the potential safety hazards cannot be ignored! Please always remember safety first, and take this warm reminder: According to the requirements of higher education authorities on epidemic prevention during holidays, parents and students are requested to meet less and avoid activities in crowded places.
Don't put your head and hands out of the window when you go out for a ride.
Do not go to medium and high risk areas, and do not contact people returning from medium and high risk areas.
Wear helmet.
When riding a motorcycle or electric vehicle, you must wear a safety helmet.
It is necessary to leave the province.
Wear a mask, wash your hands frequently and keep a distance of 1m when going out.
Precautions.
Fasten your seat belt when you take the back seat.
The Central People's Government has declared October 1 as the founding day of the People's Republic of China since 1950, that is, National Day.
4.
In this season of fragrance and national celebration, all teachers and staff of Laoqin Construction Engineering School wish everyone a happy holiday!      。.
Traffic safety 1.