Late winter and early spring! With the temperature rising, there is the speed of the influx of new things: one after another, world-class exhibitions have opened, world-class shops have settled in China, restaurants and bars have been on the new season, luxury hotels have mysteriously added semicolons, and they have been busy clocking in to add a list of desires: Shanghai has moved the "water church" to the Bund of Shanghai, Tadao Ando: challenging Fosun Art Center, Tadao Ando Photos of Tadao Ando's portrait, Church of light, eternal youth – Green Apple source ﹣ Tadao Ando's Architecture Research Institute Fosun Art Center presents Tadao Ando's solo exhibition – "Tadao Ando: Challenge", one of the most active and influential architects in the world
.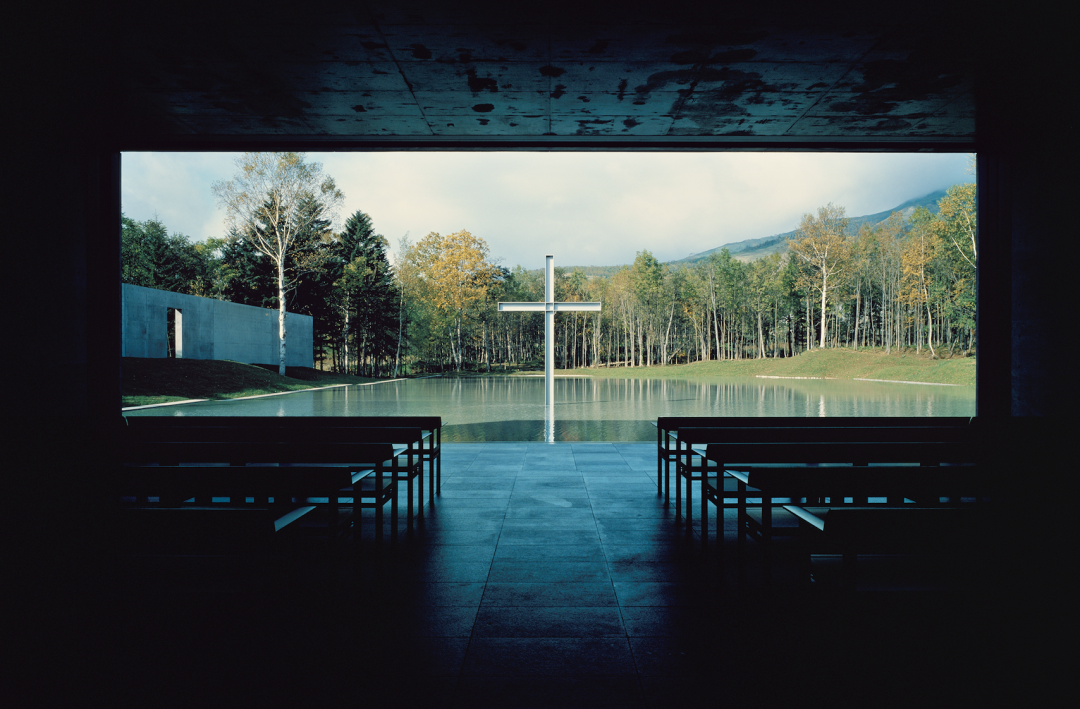 Tadao Ando, the "as cast finish concrete poet", has won a series of world architectural awards in the past 50 years, including the Pritzker Prize known as the "Nobel Prize" in architecture
.
As the fourth stop of Tadao Ando's global tour, it is also the most comprehensive large-scale retrospective exhibition of Tadao Ando's architectural design career in China so far
.
This exhibition will show Tadao Ando's legendary life through the reproduction of classic architectural works, exquisite architectural models, detailed design manuscripts, calligraphy and seal cutting, as well as a large number of unique films, travel notes and panoramic photos
.
The first floor of Fosun Art Center reproduces Tadao Ando's classic works
.
It is the only "water church" with the theme of "water" in the world
.
In addition, the architectural achievements of Tadao Ando over the past half century are unreservedly presented to the Chinese audience, who can have a comprehensive understanding of many classic works of architects through models and detailed design manuscripts
.
Tadao Ando: challenge Fosun Art Center exhibition period: March 19, 2021 – June 6, 2021: the original works of Monet at 600 East 2nd Road, Zhongshan, Shanghai return to the exhibition of Monet and Impressionist masters bundoneart Museum on New Year's day this year, the special exhibition of "impression of Monet Sunrise" has just closed
.
The Museum of Monet and its collection of France return to Shanghai
.
This exhibition displays the collection of Monet Museum of momodan Among them, Monet's 20 masterpieces, including "St
.
Lazar railway station", "train in the snow", "snow under the setting sun", "tulip field in Holland", and "water lily", "Wisteria", "Rose" in his later years, are all Monet's masterpieces
.
Among the rest of the exhibits are MANET, known as the godfather of Impressionism, as well as works by bisharo, Renoir, Degas, Sisley, morrisou and others
.
These are masterpieces of famous Impressionist masters
.
Don't miss the chance to see the authentic works of impressionists
.
Exhibition period: March 18 to August 1, 2021 BernardPiffaretti.CourtesyLissonGallery Lisson Gallery recently launched the first solo exhibition of French artist Bernard piffaretti in Shanghai
.
The exhibition will present the artist with new works completed in his Paris studio in the past year
.
Known as one of the greatest painters of his time, piratti has devoted himself to the study of his "piratti system" in his painting career in the past few decades, deliberately presenting an inaccurate duplication of images, which immediately challenges the traditional perception of the viewer and forces him to question his visual habits
.
The title of the exhibition "two peaks and company" pays homage to David Lynch and Orson Welles, who are known as "the legend of Gemini", while his exploration of visual language is reflected in the works of Lynch and wells
.
Bernard pifaretti's "two peaks and company" lisen Gallery exhibition period: March 13, 2021 – May 29, 2021 Shanghai Spring, Room 201, 27 Huqiu Road, Huangpu District, Shanghai
.
The modern interpretation of pure Cantonese cuisine, hakkasan's all-round renewal, also provides hakkasan's kitchen team with innovative inspiration
.
Adhering to the cooking concept of "modern pure Cantonese cuisine", hakkasan's brand-new spring cuisine shows its unique characteristics The ultimate pursuit of traditional Cantonese cuisine for food materials and skills, while injecting modern techniques and elements
.
Crispy eel with passion fruit gives a new meaning to famous dishes in Jiangsu and Zhejiang
.
After slicing the fresh eels, deep fry them in oil pan at high temperature to remove the moisture to form a crispy taste; then wrap the surface of the eels with a special sauce with sour, sweet and slightly spicy, rich layers of seasoning and texture; stew the Spanish ham with wax gourd, and the wax gourd grains with lustrous taste in the crispy glutinous meat absorb the dual fresh fragrance of Jinhua ham and Spanish ham
.
The creative spring dishes in the series are waiting for you to explore
.
Hakkasan new deer garden on the 5th floor, No.18, Bund, No.18, Zhongshan East 1st Road, Huangpu District, Shanghai
.
Steamed salted duck with soy sauce and meat sauce, Sliced Bamboo Shoot tip to lay the foundation, achieve a wonderful balance with the rich and beautiful of soy sauce duck and soy sauce meat
.
Stewing sea cucumber with pickled bamboo shoots and fresh soup is the same as usual
.
Stewing sea cucumber with fresh bamboo shoots is the best way to make a breakthrough from all kinds of pickled bamboo shoots
.
The color of spring is also a surprise box with the tip of the tongue
.
It's everywhere
.
Only when you eat can you have the true meaning
.
"Biting spring" is probably the most vivid "passing spring" among the five senses
.
Every new dish in Luyuan is suitable for the season
.
Deer Park, China, make light of travelling a thousand li, Reynolt, France, 119 Lane 1, France, LEN, TRE, French, western style, as the representative of high-end French desserts
.
LEN TRE TRE (Reynolt) of France is just like the temple
.
It attracts thousands of fans to travel to Shanghai all the year round, and Xintiandi is the first brand in China
.
MOF tiantuan, led by Li Cheng, CEO of renot len Ô tre in China, and master guy krenzer, continues the high standard quality of Paris stores, providing all kinds of exquisite desserts, brunch, afternoon tea and French cuisine, and reducing sugar and fat for Chinese taste, so as to create a menu that can meet the needs of customers all day and taste elegant and exquisite French lifestyle
.
LEN TRE TRE Renault French point 123, Lane 6, No
.
6, Xingye Road, Xinyu, Xintiandi, Shanghai, the L216-17 unit of a new world, can also eat fashionable food
.
The modern hot pot has a special lonely experience — eating hot pot alone
.
One person food is a new pronoun for being young and comfortable, respecting oneself and facing oneself
.
X hotpot with gray tone, combined with avant-garde blue tube channel and transparent photosensitive materials, creates a new concept of "sub space", which is quite fashionable
.
One must eat delicately
.
Up to 11 cost-effective packages to meet the different needs of "meat eating" and seafood lovers
.
Whether it's the Xilinguole set meal with Inner Mongolia Lamb, the Aberdeen eight second beef chop set meal with imported raw cut beef, or the Iberian pork set meal with Spanish national treasure..
.
And the combination of net red and Dahongpao pearl milk tea will surely make you happy
.
X hotpot Shanghai omakase cocktail on the 4th floor of Hongyi Plaza, 299 Nanjing East Road, Shanghai is a Japanese cocktail shop with only 10 seats in front of the board
.
There is no wine list in the shop
.
Omakase is the biggest feature here
.
You only need to tell the bartender your favorite flavor to get a cocktail tailored for your taste.
.