In order to implement the requirements of the Ministry of Housing and Urban Rural Development on the construction of intelligent construction pilot cities, vigorously develop intelligent construction, and promote the transformation and development of the construction industry through technological innovation, this plan is specially formulated based on the actual situation of our city.
We will support a group of enterprises with strong scientific research capabilities and excellent innovation capabilities, and use intelligent construction technology as a bidding and selection factor.
Construction enterprises participating in intelligent construction will be given credit assessment points, and policy support will be increased in terms of venue, funds, personnel, and other aspects.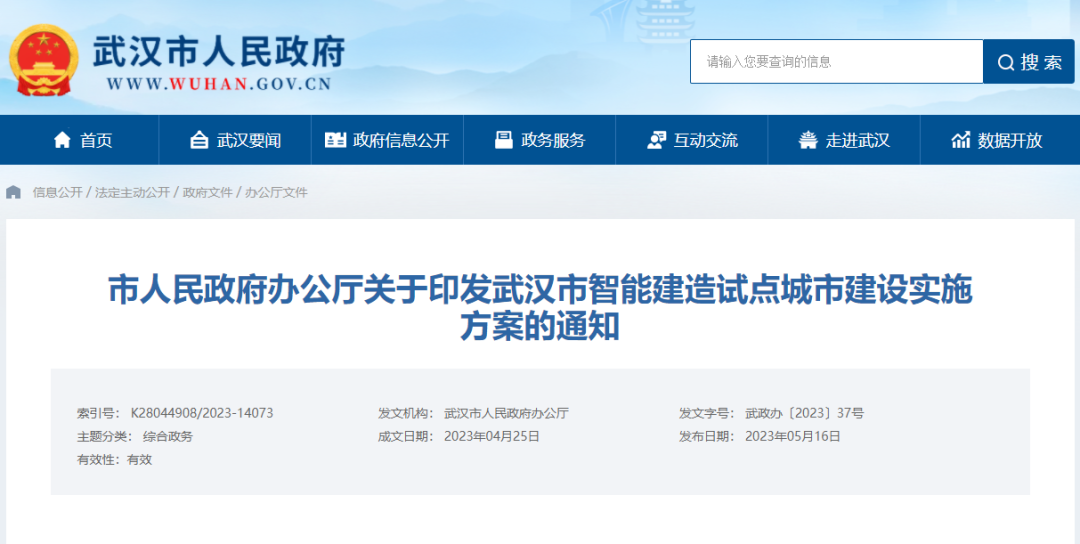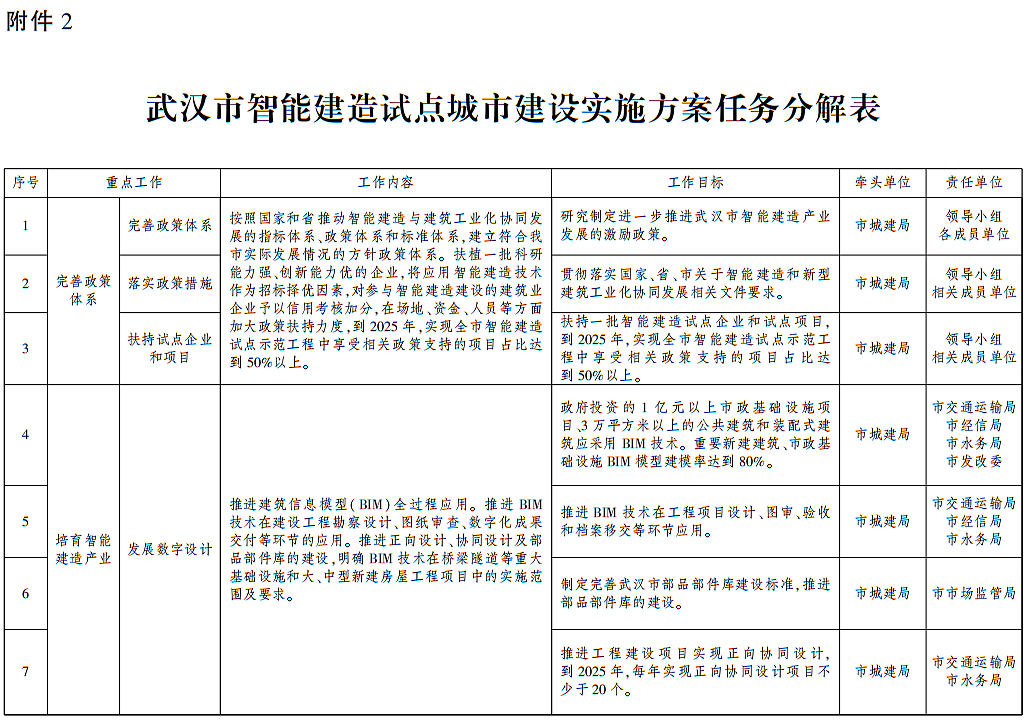 3、 The main task is to improve the policy system.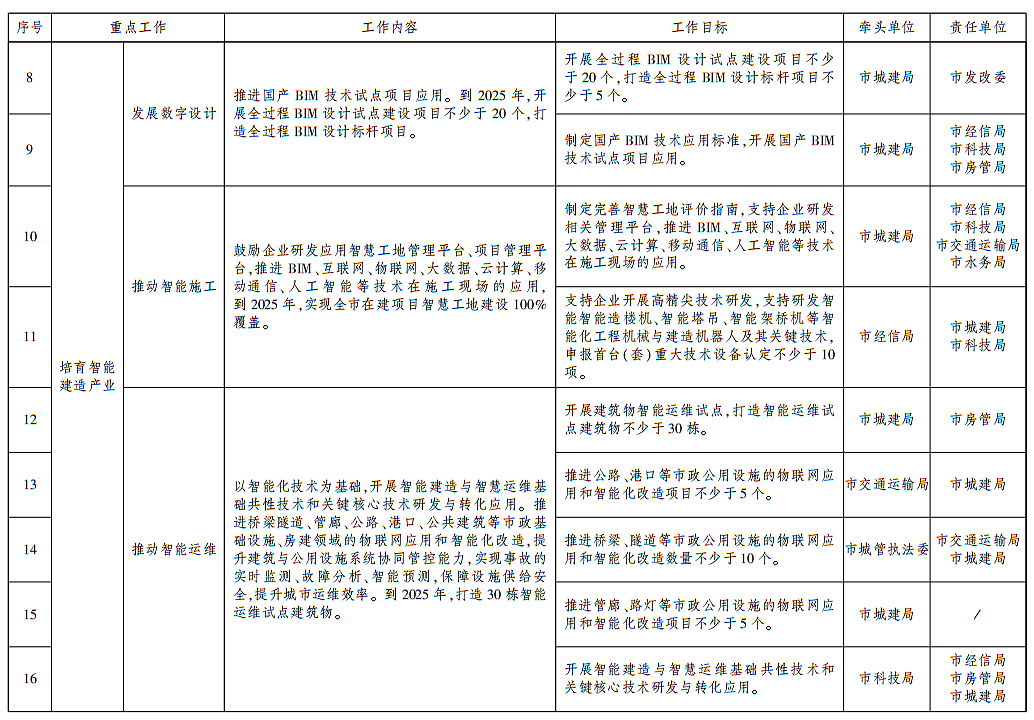 Please carefully organize and implement it.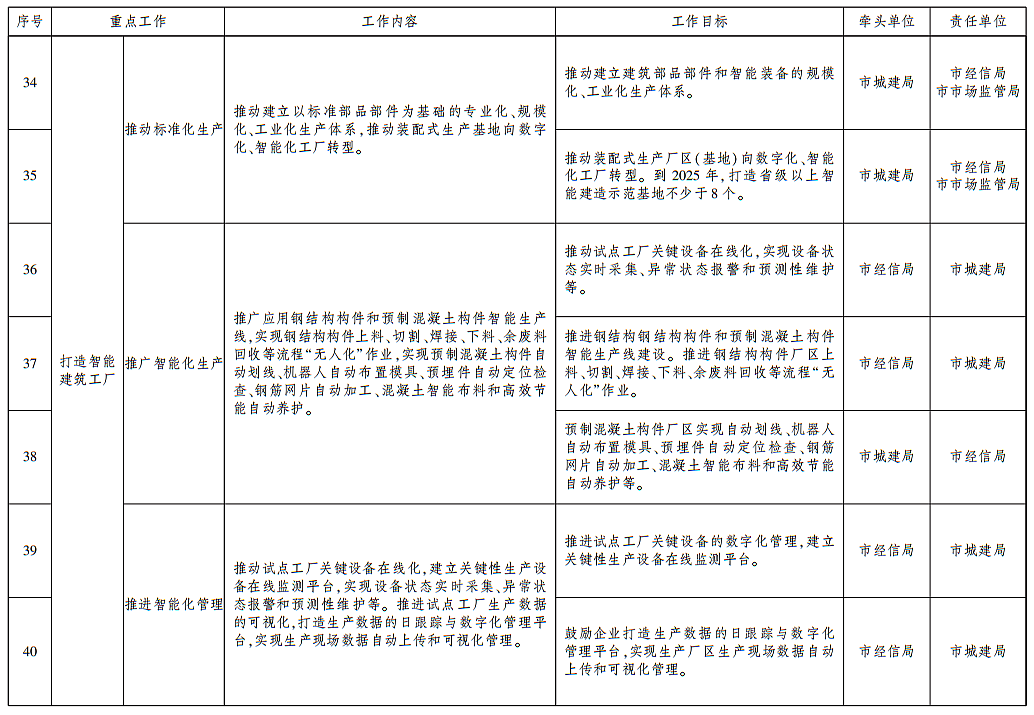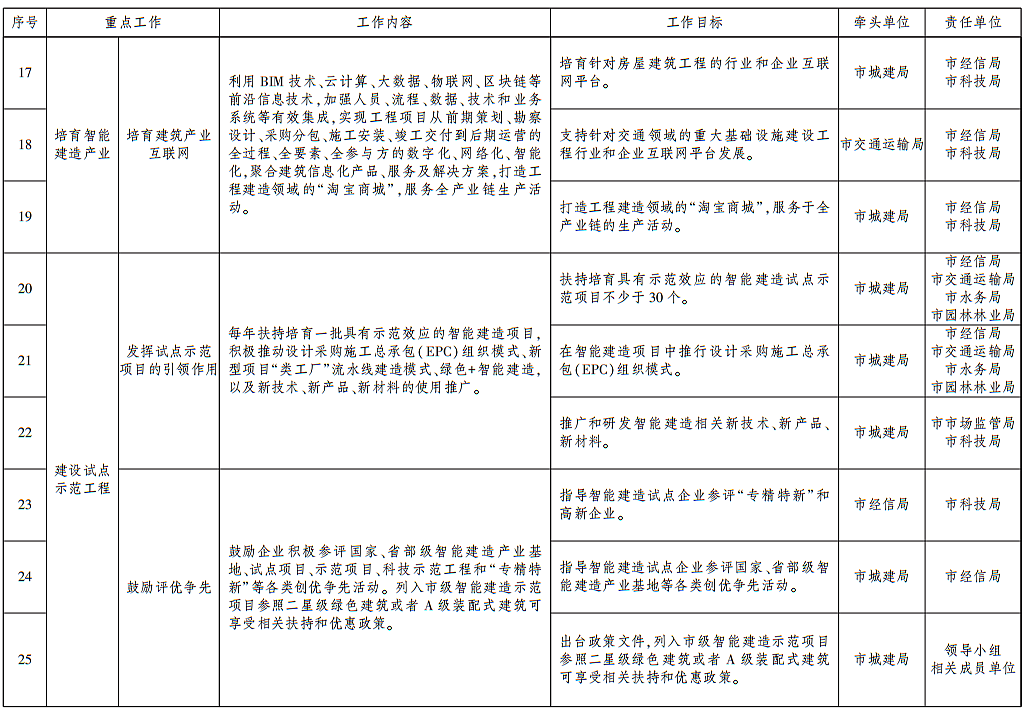 By 2025, the proportion of projects that enjoy relevant policy support in the city's intelligent construction pilot demonstration projects will reach over 50%
.
Establish a policy system that is in line with the actual situation of our city, in accordance with the indicator system, policy system, and standard system of promoting the coordinated development of intelligent construction and building industrialization by the country and province.
We will create 30 provincial-level or above intelligent construction demonstration projects and 8 demonstration bases, and promote the birth of a batch of new intelligent construction industries, A number of research and development achievements of intelligent construction technology with independent intellectual property rights have been formed, a number of intelligent construction professionals have been cultivated, a number of industry level and enterprise level construction Internet platforms have been created, new models of digital industry governance have been innovated, and Wuhan experience that can be copied and promoted has been formed.
The "Implementation Plan for Wuhan Intelligent Construction Pilot City Construction" has been approved by the Municipal People's Government and is now distributed to you.
On April 25, 2023, the General Office of the Wuhan Municipal People's Government implemented the plan for the construction of intelligent construction pilot cities in Wuhan.
2、 By 2025, the city's intelligent construction policy system, industrial system, standard system, and evaluation system will have been preliminarily formed, and the ecosystem of intelligent construction industries such as digital design, intelligent construction, industrial construction, and intelligent operation and maintenance will be basically established.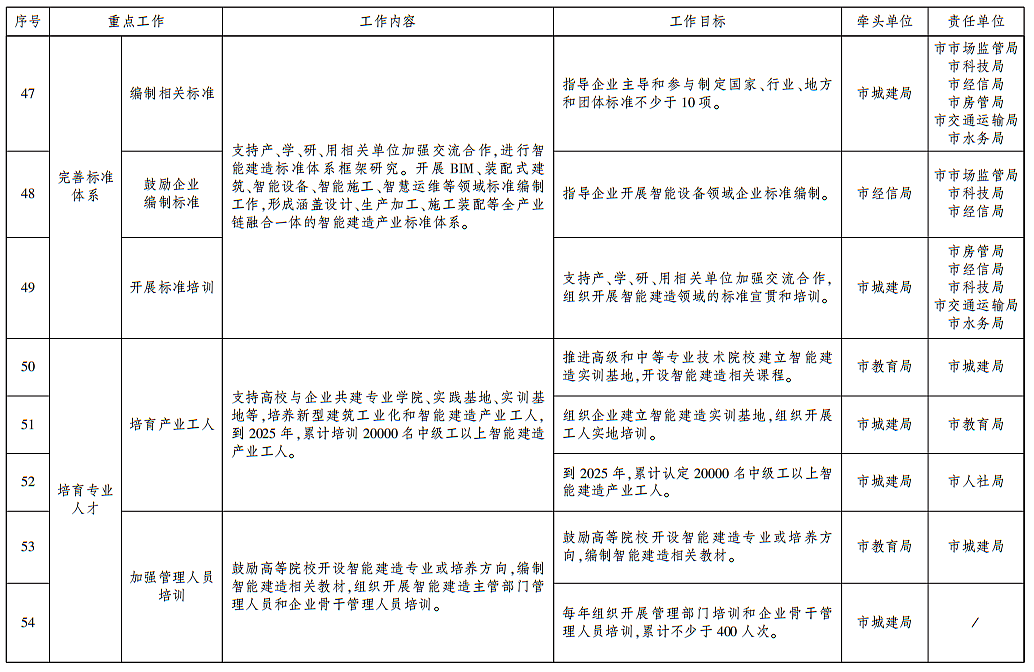 Accelerate the transformation and upgrading of the construction industry, promote the deep integration of the construction industry and the digital economy, foster new industries, new formats and new models of intelligent construction, and form an intelligent construction industry system with Wuhan characteristics.