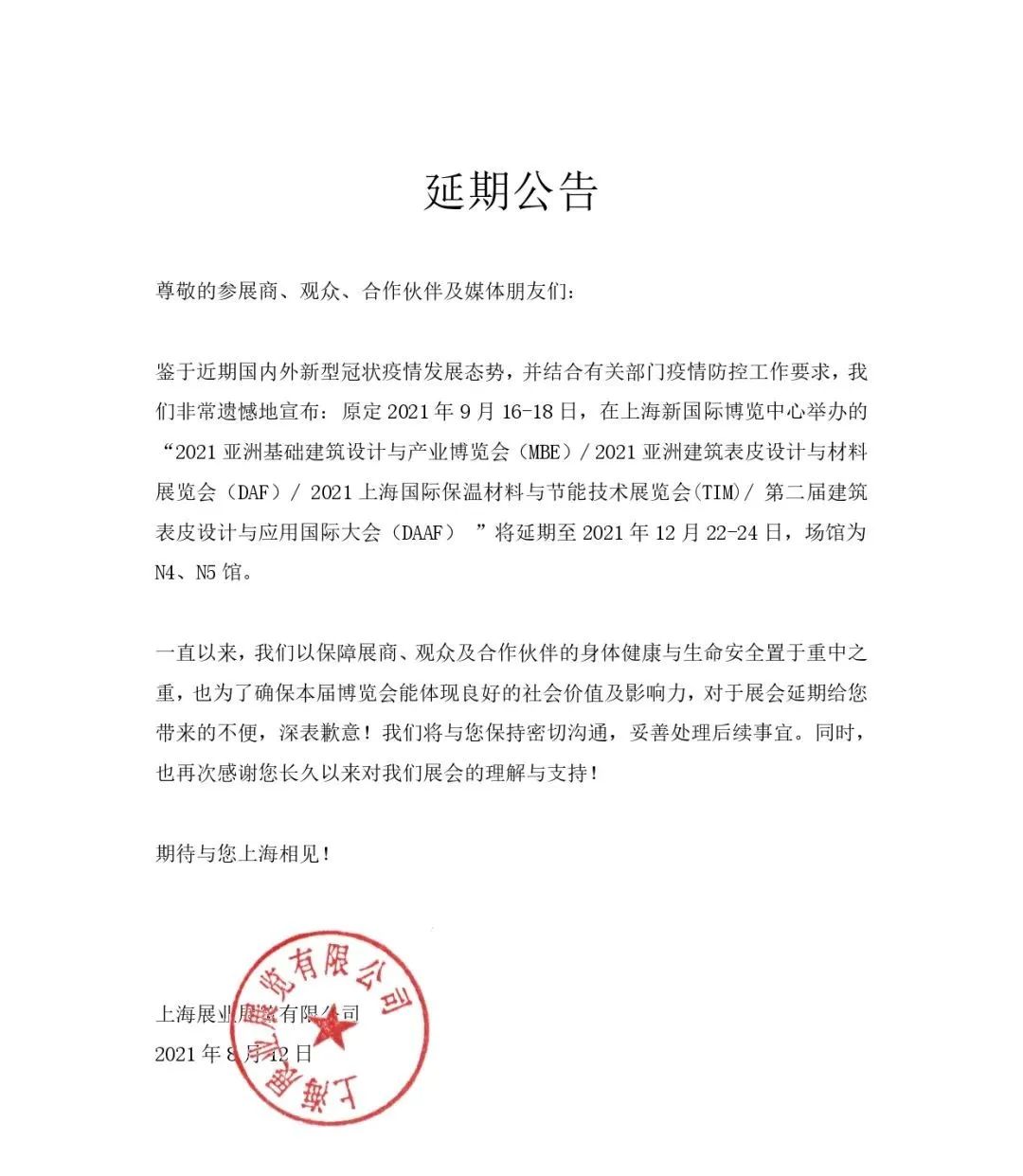 In order to ensure that this Expo can reflect good social value and influence, we apologize for the inconvenience caused to you by the extension of the exhibition! We will keep close communication with you and properly handle the follow-up matters
.
At the same time, thank you again for your understanding and support for our exhibition for a long time!   Looking forward to meeting you in Shanghai!     Shanghai zhanye Exhibition Co., Ltd
.
August 12, 2021.
Extension announcement   Dear exhibitors, visitors, partners and media friends   In view of the recent development trend of new coronal epidemic at home and abroad and in combination with the requirements of epidemic prevention and control of relevant departments, we regret to announce that it was originally scheduled to be 16-18 September 2021, "2021 Asian metal architectural design and Industry Expo (MBE) / 2021 Asian architectural skin design and Materials Exhibition (DAF) / 2021 Shanghai International thermal insulation materials and energy saving technology exhibition (TIM) / the second International Conference on architectural skin design and application (daaf) held in Shanghai New International Expo Center  " It will be postponed to December 22-24, 2021, and the venues are N4 and N5
.
  We have always attached great importance to the health and life safety of exhibitors, visitors and partners
.