will forge ahead in a new innovative way and stride towards a higher goal..
.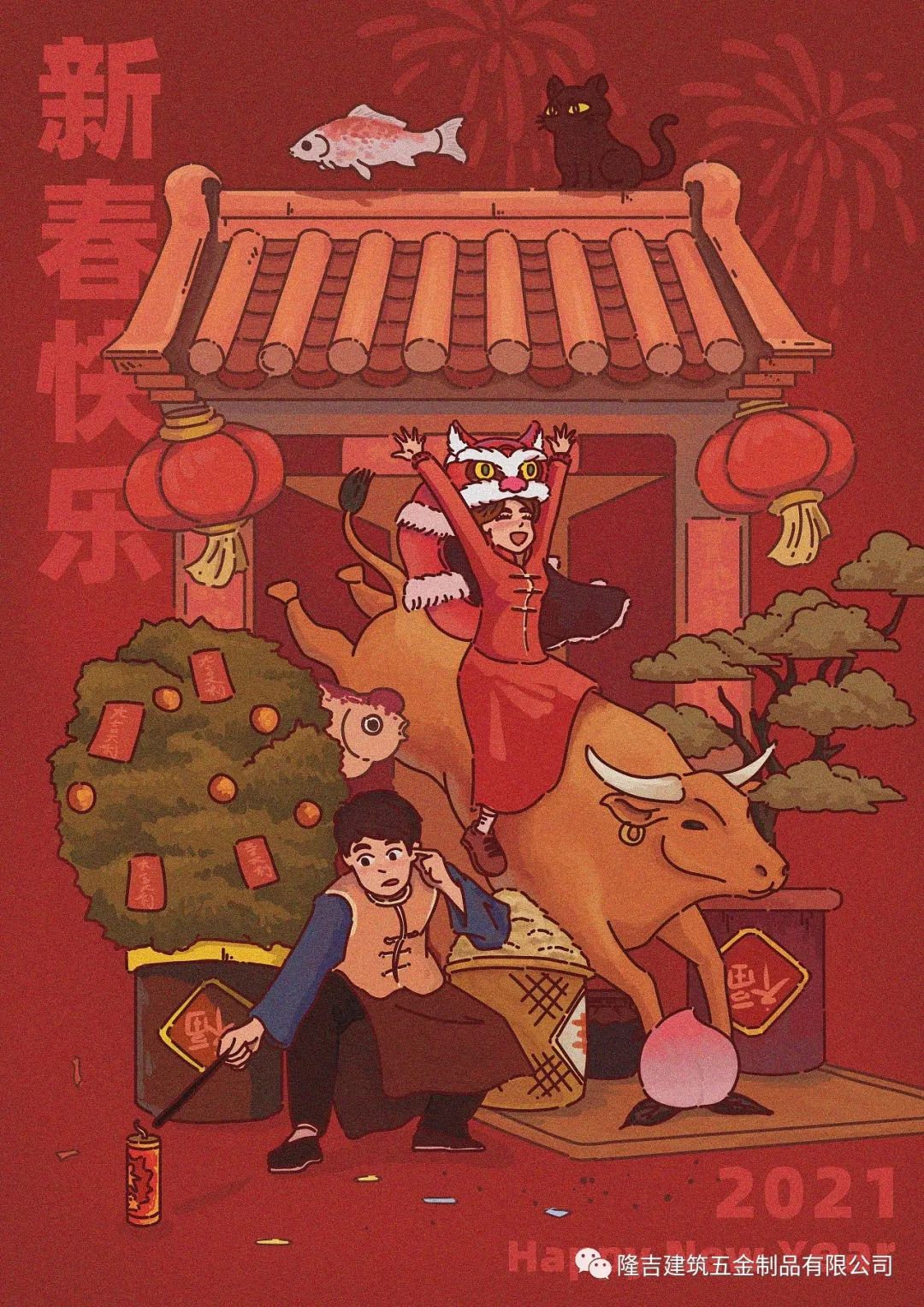 Longji Hardware Products Co., Ltd
.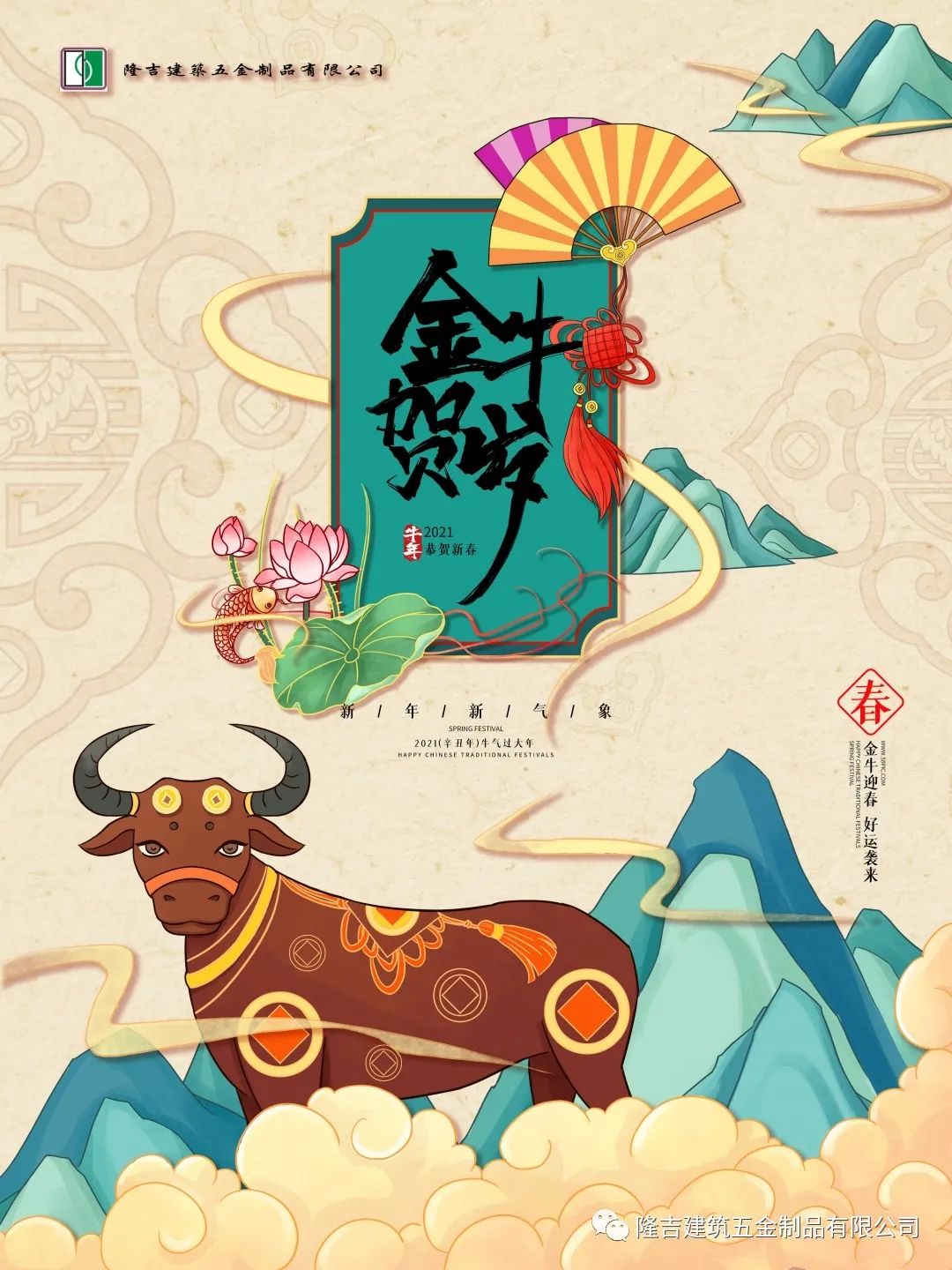 With the festive atmosphere of the new year, we have not only sent away the fruitful 2020, but also ushered in the brand-new 2021
.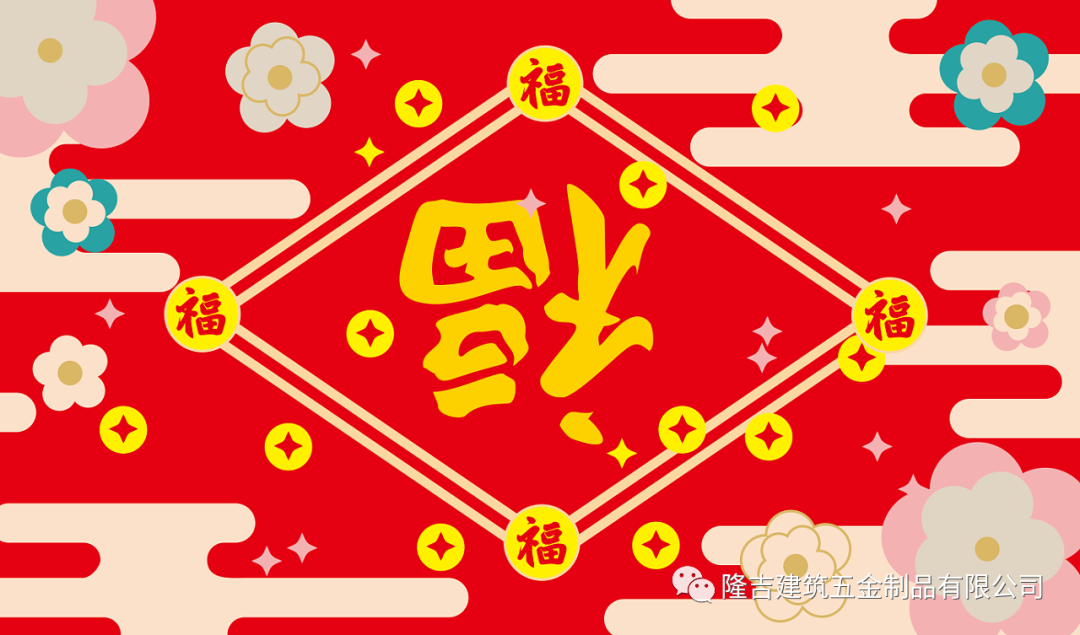 In 2021, Longji hardware has a long way to go
.
hand in hand with all colleagues to send you New Year wishes! I wish you a happy New Year! everything will be fine! Happy family! Money and treasures will be plentiful! good luck and happiness to you! Flowers are blooming and rich! gold and jade fill the hall — abundant wealth or many children in the family! Fortune and longevity! It's time to set sail for a new year
.
On the occasion of the Spring Festival, Longji hardware staff extend new year's congratulations to all customers who care about and support Longji hardware, and sincere festival greetings and sincere New Year's wishes to suppliers who have been supporting Longji hardware for a long time! On the first day of the lunar new year, the sound of firecrackers ensures safety; thousands of families paste Spring Festival couplets to celebrate the reunion; family and friends come to get together heart to heart; blessings, care and greetings are indispensable! On the occasion of the Spring Festival, Longji construction hardware Co., Ltd
.
Congratulations on fortune
.
We will continue to carry new dreams and set sail
.
In 2021, we will stride forward, do a good job in the industry wind vane, do a good job in the fundamental task of serving the market, and improve the service awareness and service level
.