To pay attention to us, please click "Introduction to unidesignlab" at the top of the screen
.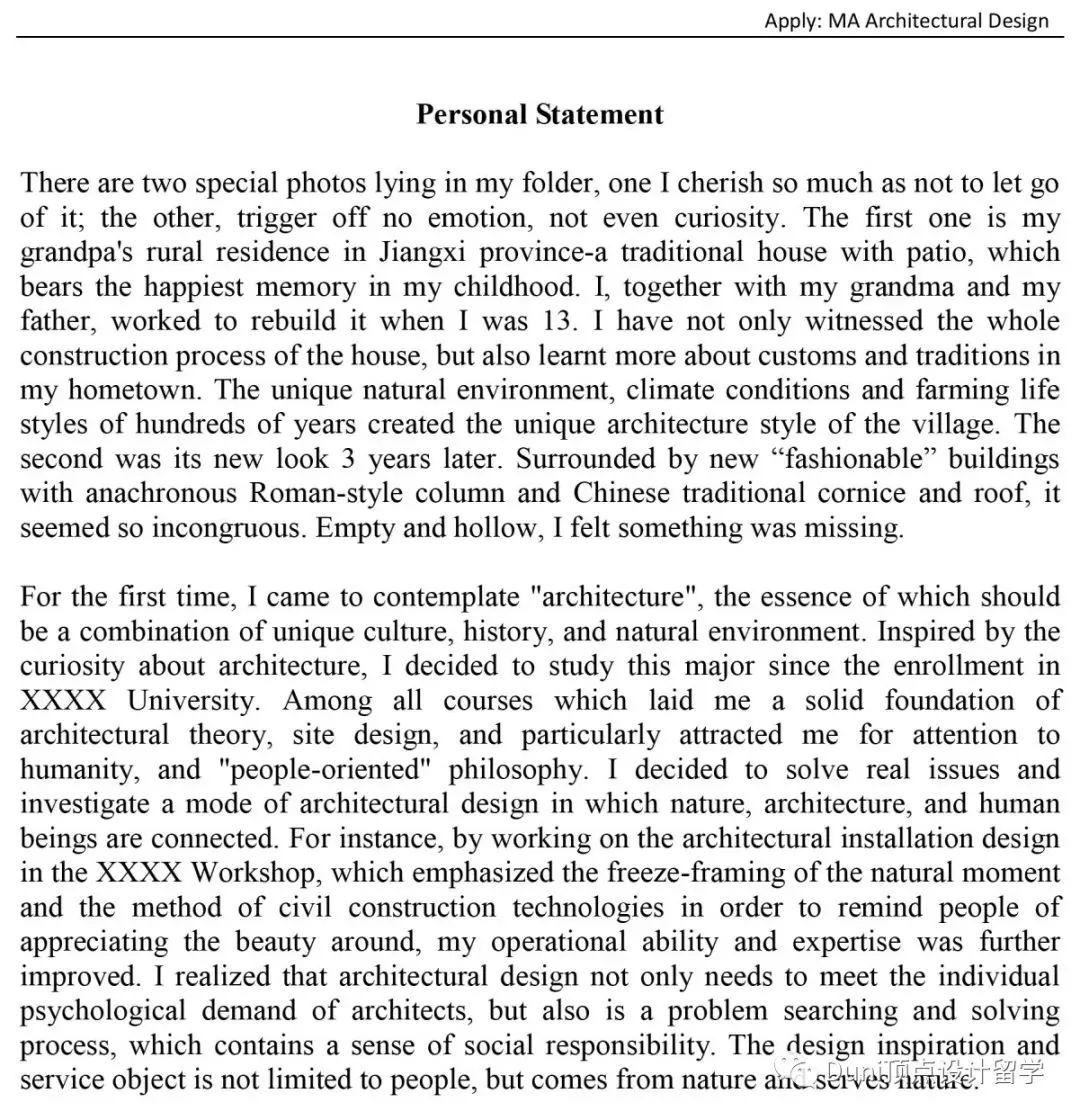 Before studying how to write documents, do students always ignore PS related information every time they see it, and think it's a Photoshop related tutorial? In fact, PS in the application for studying abroad refers to personal statement
.
PS can be said to be one of the most important documents needed to apply for studying abroad
.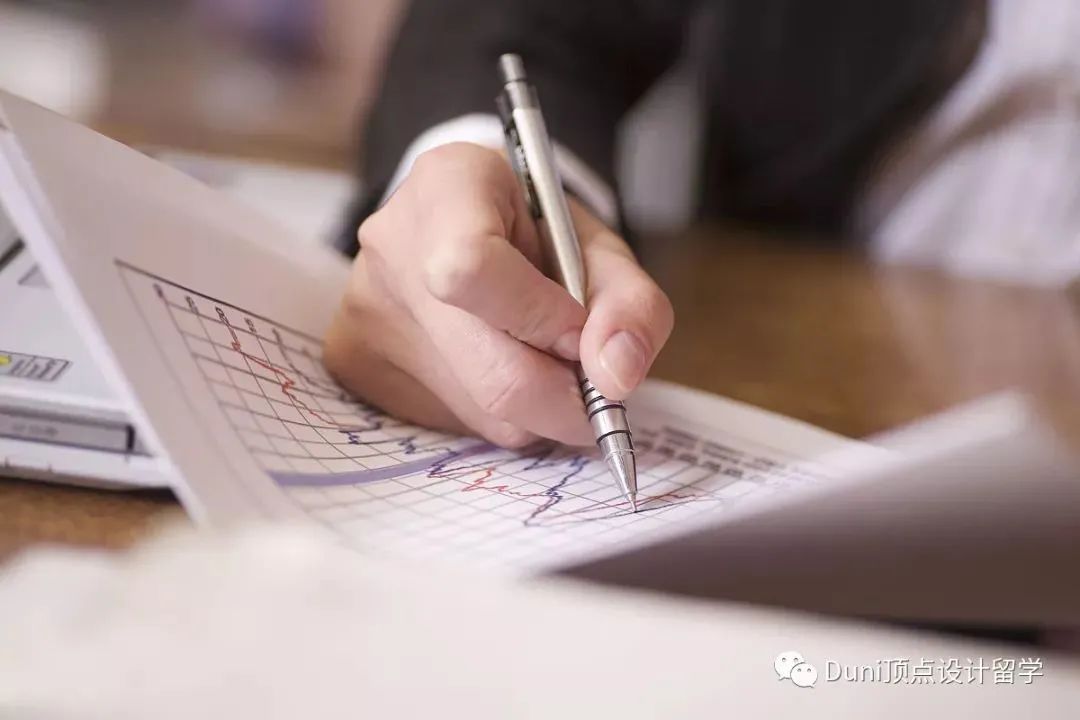 If you write well, you will be deeply impressed in front of the professor and greatly increase the probability of admission
.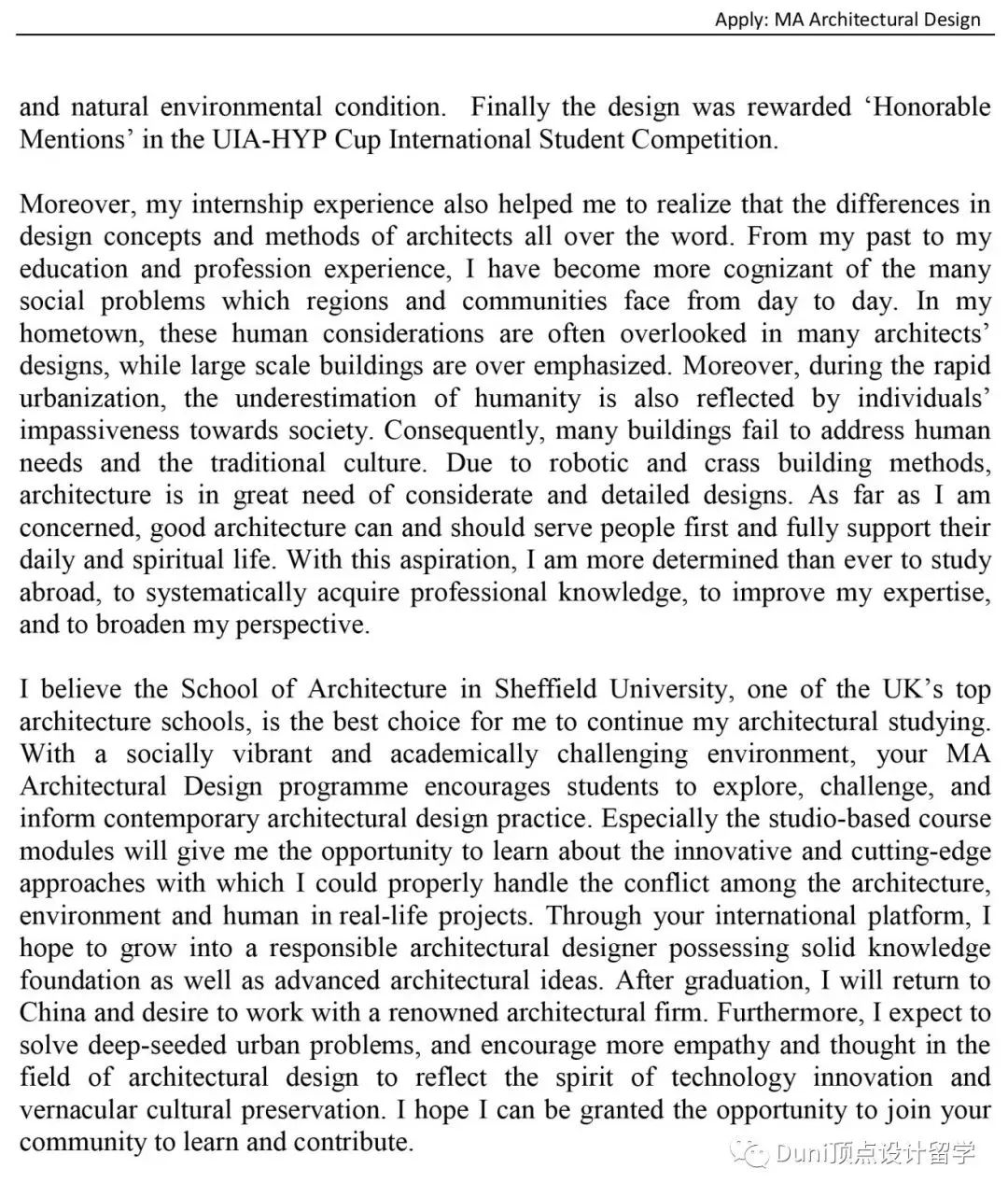 A good PS can even reverse the result of the whole application! The following small series will be divided into four parts to explain PS writing: what is personal statement (PS), how to dig out their own story, how to write PS articles, precautions in PS writing case analysis 01
.
What is personal statement (PS), referred to as PS, is a declarative article about personal situation
.
Compared with the resume, PS is more focused on the detailed statement of personal characteristics and advantages, highlighting one or more of their own characteristics, in order to leave a deep impression
.
So what information will the admissions office and course teachers see in a short two page PS? Whether we are suitable for the courses we apply for; whether we have the foundation and potential required for the courses we apply for; whether we have perseverance and will not easily drop out of school; whether we have strong self-regulation ability and can integrate into the new environment; whether we are interested and enthusiastic in the professional fields we apply for; whether we have enough motivation to explore and study in depth The information that the enrollment teachers need to get from PS is difficult to transmit from the portfolio which mainly displays professional skills and the resume which mainly displays experience
.
PS is a subjective article
.
Some students think that PS is the explanation of the resume, but the PS understood by Xiaobian should be the extension of the resume: it is more like a proposition composition with the theme of "the indissoluble bond between me and architecture" instead of annotating the resume one by one
.
In this "composition", we should like to tell stories to attract the enrollment teachers to read on; we should use our experience as the evidence to demonstrate our views and attitudes; we should explain our understanding of the applied major in combination with the works collection, academic experience or other experience
.
So how can we dig out our own stories and find extraordinary characteristics in the ordinary to complete this touching personal statement with the theme of "indissoluble bond with architecture"? 02
.
How to dig out my own story? Some students may say: I have no "indissoluble bond" with architecture, I learned architecture in a muddle headed way, and I was transferred to architecture major Think about our college entrance examination composition writing, is to find highlights in the ordinary and details and describe them
.
I suggest you ask yourself a few questions before you write, and write out the answers in detail
.
Take out your writing skills in high school, and write three or five hundred words for each answer
.
Note that the questions and answers should focus on the major
.
Although there are extracurricular activities and hobbies, the points reflected by them should also be beneficial to our major learning
.
Here are a few references for you
.
You can add and subtract according to the discussion with PS teacher: 1
.
Why did I choose architecture? What attracts me? Which specific field of architecture do I focus on? What do I think of this major? 2
.
Off campus learning experience in addition to learning in school, what else did I do in my life about architecture? For example, is there extracurricular reading to broaden the scope of knowledge? Have you attended some academic lectures, workshops or summer exchange courses in overseas universities? Is there anything interesting about it? What kind of inspiration and help for our professional study? 3
.
Architectural practice experience do you have any architectural practice experience? Do you have any internship experience? What have I learned from these practices? What does practice bring me to think and comprehend about architecture? 4
.
Looking back at architecture from other disciplines, have I studied architecture from other aspects? Have you added the knowledge of architecture from other related disciplines such as engineering, structure and art? Do you have any other understanding of architecture from daily life or travel? How do these things affect our professional study? What's your attitude towards this? 5
.
Why do you choose to go abroad instead of looking for a job after graduation? Why do you choose to apply for this school? What do I know about this school? What do I expect to learn in this school? 6
.
Do you have a career plan for the next five years / ten years after graduation? Describe it in detail
.
03
.
How to write PS's articles? After mining our own stories, we need to sort them out and connect them with words
.
As mentioned above, PS is a composition rather than an expanded version of the resume, so the interestingness and readability of the text are very important
.
It can't be a dry, simple and stylized stacking experience, and the words are not "who am I…" I did..
.
" This kind of simple and uninteresting sentence pattern, the composition of this sentence pattern seems to be only the level of primary school students' speaking by looking at pictures
.
Even if PS is written in English, students should not ignore the literary talent
.
However, the students of vertex don't have to worry too much
.
After PS completes the first draft, the PS clerical teacher of vertex will continue to modify and refine the sentences for the students, and finally complete the final draft
.
In addition, although PS is a declarative document, it is more like a story
.
It needs an attractive beginning, a substantial main content and a summative and sublimating ending
.
Therefore, a clear and logical framework is essential
.
Many students' PS seem to have a large amount of information, but they are very fragmented
.
They don't use clear clues to connect them, because most of the time, everyone works hard to show all the great experiences that are worth mentioning, such as how many awards they have won, how many club activities they have done, and how many excellent internships they have
.
But all of these have been mentioned in the resume
.
The recruitment teacher hopes to see a rich and specific person in PS
.
For example, simply describing the winning of the competition is better than describing the formation of an idea in the process of the competition, what problems we encountered and how to solve them, so as to show our logic, patience in solving problems and teamwork ability
.
So we need to build a clue to figure out which points we want to show in PS, and then combine with our actual experience to form the final personal statement
.
There is no template for the content and structure of PS
.
students need to write according to their own actual situation
.
Here are some common points for your reference
.
(if the students have any other special professional experience, we also encourage them to come up with more personalized PS articles in class discussion with PS document teachers.) 1
.
The cause of "indissoluble bond" with architecture
.
How did we get interested in architecture
.
2
.
My existing professional foundation mainly tells us what we have learned, such as which core courses or characteristic courses we have learned, what are the commonalities of these courses, and what impact they have combined on me.
.