Seek knowledge and reason, jointly seek the path of a better life for the people, and jointly seek good policies for the innovation and development of the industry.
The Zhongcheng healthy housing system has been comprehensively upgraded to build a full-age community.
There is still a chance to win prizes.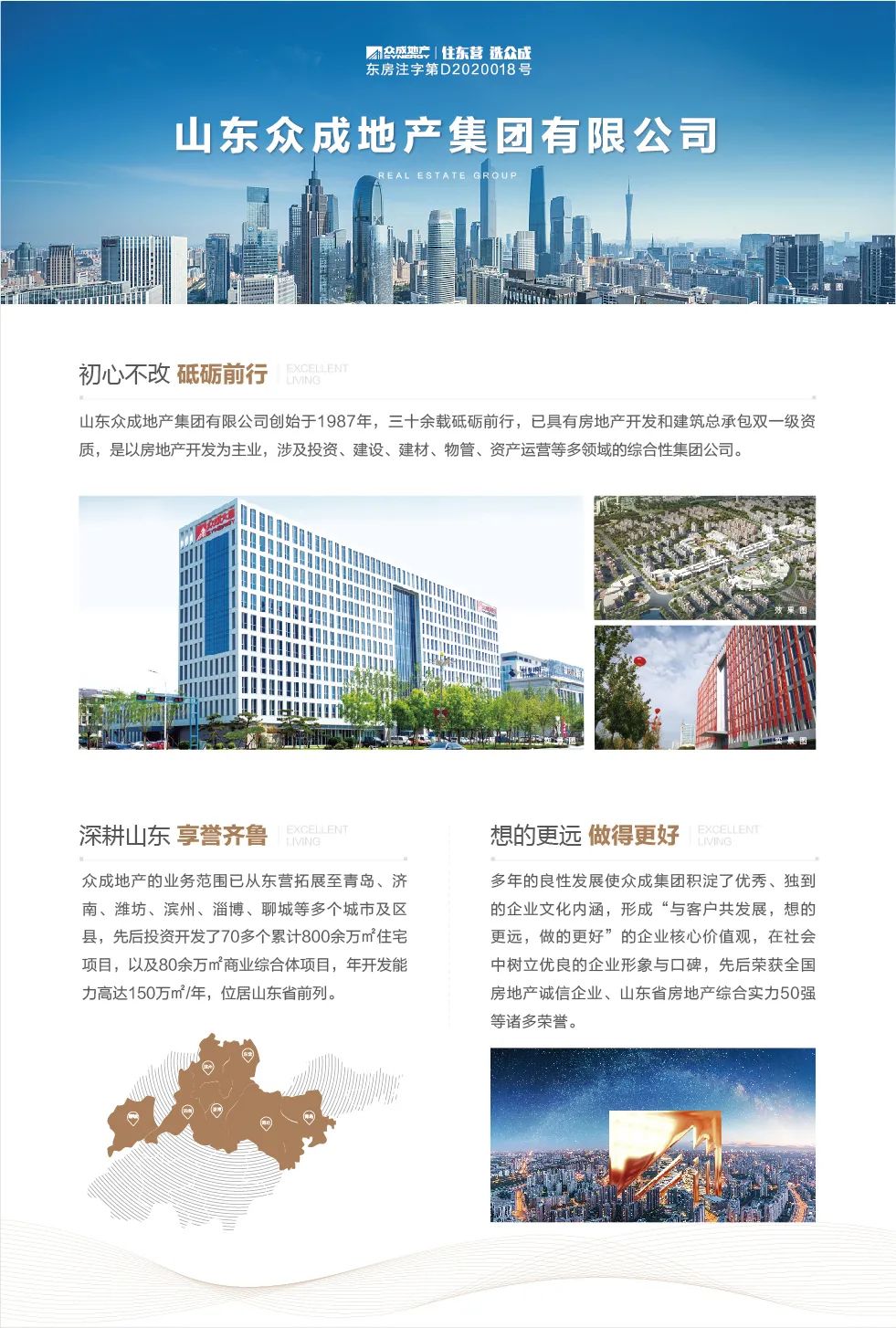 It has been engaged in real estate development professionally, attentively and specially for 29 years, firmly established the business philosophy of "customer-oriented, integrity-based and quality-oriented", practiced the brand strategy of "assured housing for entrepreneurship", improved supporting full-age Education, created a smart community and made living safer.
Entrepreneurship – "assured housing" smart community has been rooted in Zibo for 29 years.
It is committed to creating a high-quality architectural living space environment of "health, comfort, energy conservation and environmental protection" for customers, based on the most products and advanced technology leading the market, Actively promote the upgrading of the whole industrial chain of building energy conservation in China.
It has the double-level qualification of real estate development and general construction contracting.
In recent years, with the proposal of "healthy China", the construction of healthy buildings has sprung up in China.
Shandong Zhongcheng Real Estate Group Co., Ltd.
Long press the QR code below to open the pre registration directly!..
The built community has full-age spaces such as children's amusement area, fitness area and elderly leisure area.
In general, the development of healthy housing will accelerate, and more and more real estate enterprises will join the research and practice of healthy housing.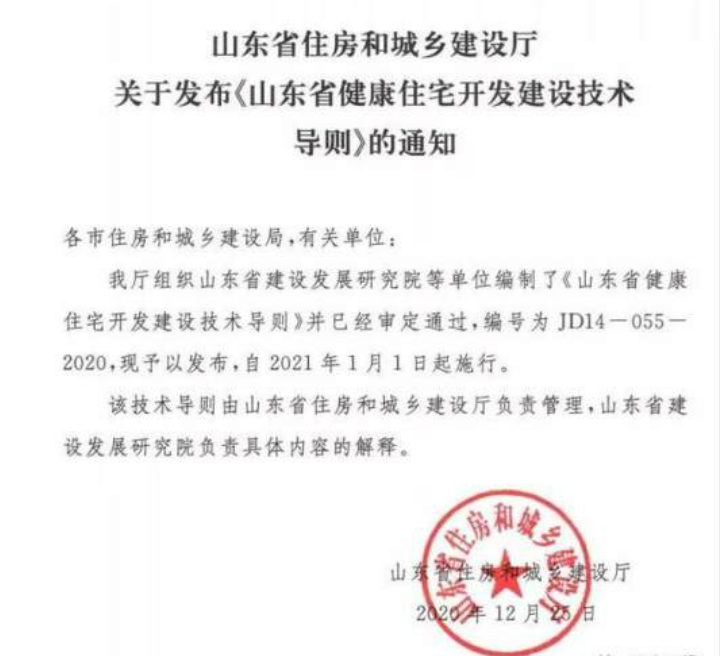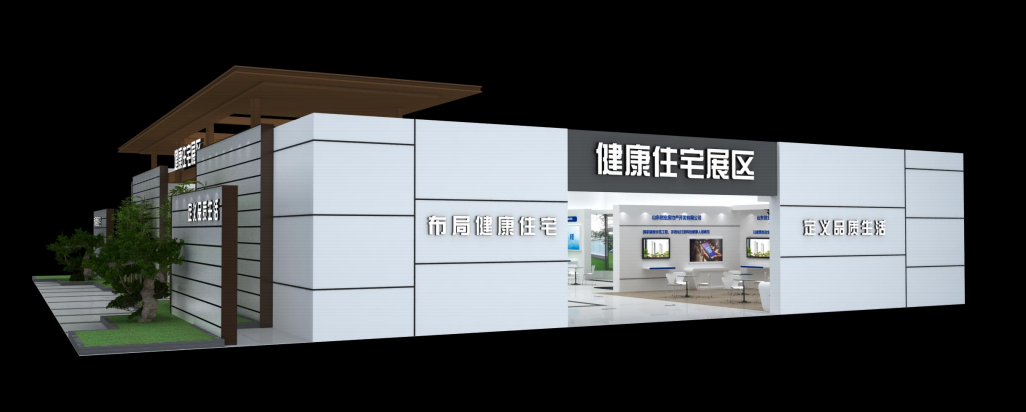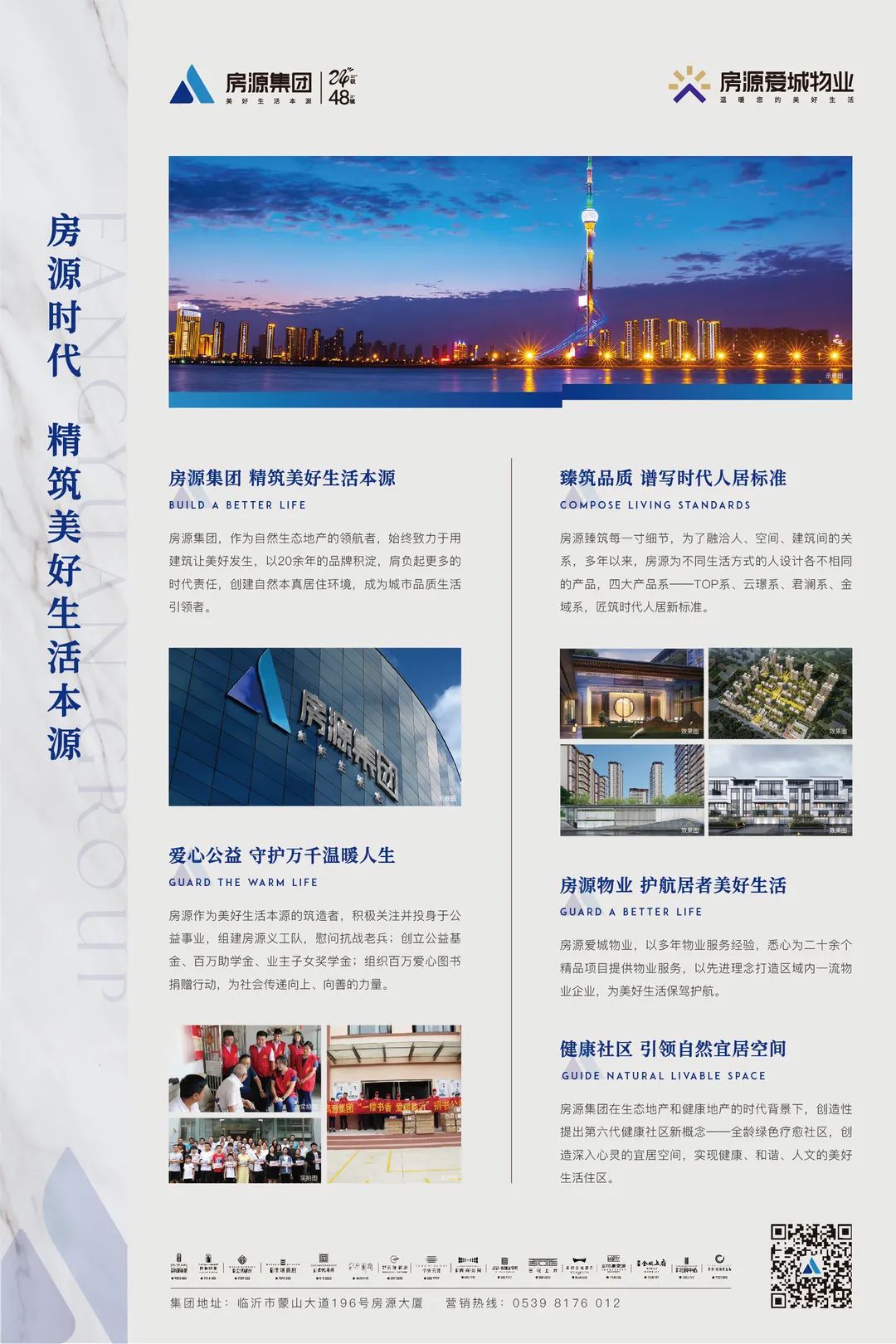 Zhongcheng Group actively promotes the development and construction of healthy housing and adheres to the product design concept of "healthy housing and full-age care".
We look forward to your visit from September 26 to 28! Exhibition pre registration has been fully opened! There is no need to queue up at the exhibition site and enter quickly through the exclusive channel.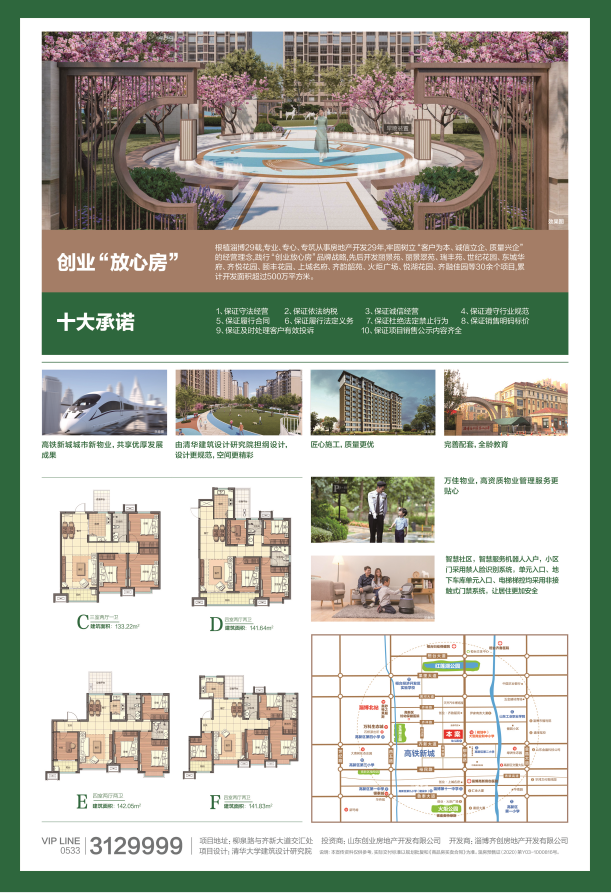 Through combing the technical guidelines of healthy housing and exhibition of real estate enterprise projects, we will jointly explore new ideas and technologies of healthy housing, explore a happier living environment, and see the development process of healthy housing in the future.
2021 Shandong building energy conservation and doors, windows and curtain walls Expo set up a healthy housing exhibition area with the theme of healthy housing.
Under the repeated epidemic situation, the proposal of the 14th five year plan reiterates the "healthy China", which makes the integration of health concept into architecture become the consensus of the industry.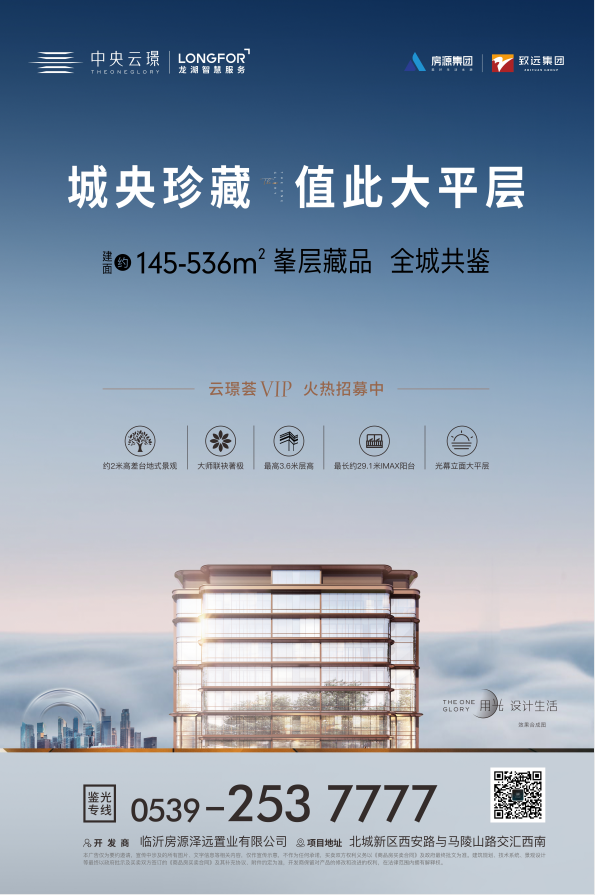 By this momentum, green and healthy housing has entered people's vision.
Shanhai elephant – creating a model of high-quality architectural living space environment Shanhai elephant Green Building Technology Co., Ltd.
2021 Shandong building energy conservation and doors, windows and curtain walls Expo will integrate more resources and actively cultivate healthy housing industry.
Shandong Architectural Design Institute Co., Ltd., a benchmark enterprise in the field of architectural design and scientific research, is a national class a survey and design unit, a national trustworthy and contract abiding unit, an integrity unit in the national architectural design industry and one hundred famous contemporary Chinese architectural design institutes.
It is a comprehensive group company focusing on real estate development and involving investment, construction, building materials, property management, asset operation and other fields.
On January 1, 2021, Shandong Provincial Department of housing and urban rural development promulgated and implemented the technical guidelines for the development and construction of healthy housing in Shandong Province《 The guidelines put forward that housing development and construction should meet the people's needs for housing health performance, and give priority to solving the problems of housing space, functions, facilities and services exposed in epidemic prevention and control; Health leading, moderately advanced, meet the actual needs of aging and barrier free, and adapt to the new mode of combining home care with medical care; Safety and convenience, improve quality, implement green, environmental protection, safety and other requirements, and improve living health, safety and comfort《 The guidelines also point out that healthy housing should provide residents with a healthier environment, facilities and services on the basis of meeting the basic elements of housing construction, ensure the physiological, psychological, aging, health and epidemic prevention and other multi-level health needs of residents, meet the safety, health and other requirements through the reservation or installation of spatial layout and functional facilities, and adapt to the living rules and habits of residents, Build a new type of residence with complex functions, sustainable utilization, harmony and health.
was founded in 1987 and has been forging ahead for more than 30 years.
is a leading system integrator of the whole industrial chain of green building passive building in China.
It is a leading unit in the architectural design industry in Shandong Province.
In addition, under the background of ecological real estate and healthy real estate, Fangyuan group creatively proposes the sixth generation of new concept of health community – Green healing community of all ages, creates a livable space in-depth mind, and realizes a healthy, harmonious and humane community.
2021 Shandong building energy conservation and doors, windows and curtain walls Expo [healthy housing exhibition area] not only comprehensively displays the contents of the technical guidelines for healthy housing, but also brings together three pilot brand real estate enterprises of healthy housing projects, including entrepreneurship, Zhongcheng and housing supply, as well as Shanhai elephant Provincial Design Institute and other brand construction enterprises respectively displayed and shared their practical experience and innovation in the development and construction of healthy housing.
Housing source – Housing source era, Jingzhu good life source housing source group, as the leader of natural ecological real estate, has always been committed to making good happen with architecture, shouldering more responsibilities of the times with more than 20 years of brand accumulation, creating a natural and authentic living environment and becoming a leader of urban quality life.