Third, industrial software must closely fit the actual needs of industrial technology.
As early as the early 1990s, CAD (Computer Aided Design) software enterprises have appeared in China.
At an industry summit forum in 2016, Zhou Fulin, then an academician of the Department of civil, hydraulic and building engineering of the Chinese Academy of engineering, said a set of figures: "at present, the degree of construction industrialization in China is only 3% to 5%, that in Europe and the United States is 75%, that in Sweden is 80%, and that in Japan is 70% Previously, the degree of construction industrialization in China was only 3% to 5%, and even by 2020 (the end of the 13th five year plan), the target set by the Ministry of housing and urban rural development was only 15%.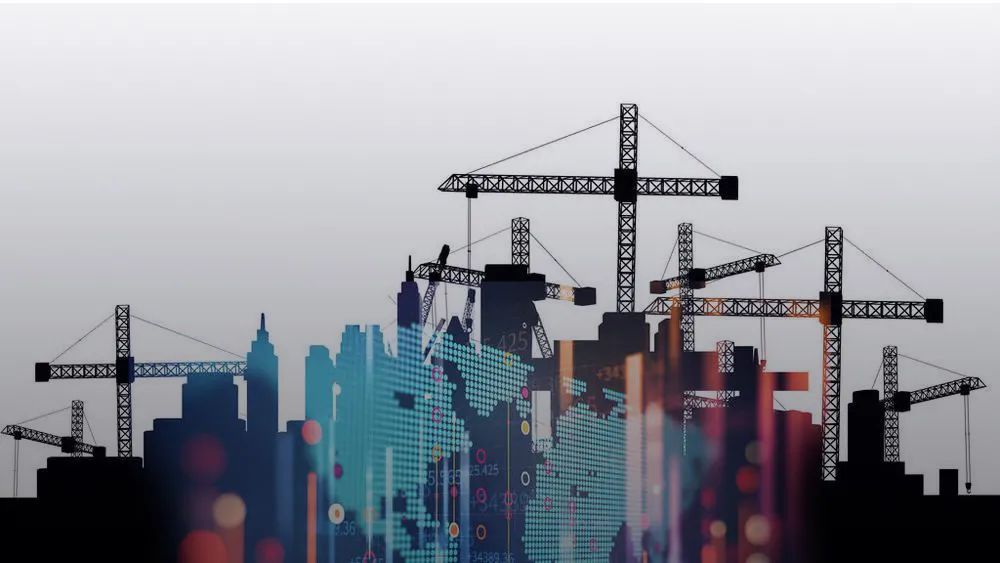 Autodesk is a well-known industrial software company.
Autodesk said it would immediately suspend its activities in Russia and fully comply with all existing sanctions.
China's industrial development history, including the construction industry, is also shorter than that of foreign developed countries, and is significantly weaker than that of developed countries on the basis of industrial accumulation and industrial foundation.
This gap has made China's construction industry in a weak position when competing with foreign countries.
One figure shows this sense of loss: in 2018, in the field of CAD R & D and design software, more than 80% of China's R & D and design software market was dominated by foreign companies.
However, on the road of building industrialization, the gap between China and foreign developed countries has been widened several times.
What traps China's construction industry software? Every process of modern industrial production cannot be separated from the participation of industrial software, which is also a key link from industry 4.0 to intelligent manufacturing.
In the past, the state of emphasizing manpower and neglecting technology made China's construction industry and software industry lack the soil for cultivating such talents..
Secondly, over the past decade, China's industrial informatization and digitalization path has tended to "emphasize hardware over software", paying attention to hardware investment, but paying insufficient attention to software R & D, and even rampant pirated software once appeared, which further hit the passion of software enterprises for R & D investment.
At the same time, "industrial software" has also become a hot word frequently mentioned in China's "14th five year plan", as well as important occasions such as the meeting of the Political Bureau of the CPC Central Committee and the conference of academicians of the Chinese Academy of Sciences and Chinese Academy of Sciences.
After decades of development, it has formed a deep technical threshold and format voice in products; However, domestic construction industry software has only a short history of development of 20 to 30 years, and in the process of development, it has been suppressed and blocked by foreign software giants, so it has been in a weak position at the starting line.
First of all, as we all know, foreign industrial software in the construction field has started technological research and development as early as the 1950s and 1960s.
While foreign AutoCAD software was only popularized in Chinese architectural design institutes and other institutions in the middle and late 1990s.
When the foreign construction industry has evolved from informatization to digitalization, China's construction industry began to move forward from manual and mechanized to online and digitalized.
Its subsidiaries, AutoCAD (computeraideddesign) software for two-dimensional drawing and design documents, and Revit, which was born in the 1990s and used for three-dimensional BIM (buildinginformationmodeling) design, have become the most popular drawing and modeling tool in the world.
Under the heated discussion, one of the main battlefields of CAD, the construction industry, which accounts for one third of China's GDP (construction industry 26.4 trillion yuan in 2021, related real estate 18 trillion yuan, a total of more than 40 trillion yuan), has emerged with more urgent needs and calls for the autonomy of industrial software.
The formation of this situation is related to both the barrier factors of foreign software construction and the restrictions of domestic software environment on domestic software.
However, the technical difficulties of industrial software often lie not only in the "software" itself, but also in how to combine "industry" with "software", which often requires cross-border talents to effectively combine both ends.
On March 4, Autodesk, the world's largest 2D and 3D design and engineering software company, announced its suspension of operations in Russia.
"China's construction industry software is entering a new inflection point of development".
The Autodesk incident once again drew people's attention to the "neck of the neck" of science and technology, making the voice of "industrial software autonomy" in China reach the peak in recent years.
If Autodesk continues to stop operating in Russia, a large number of industries using AutoCAD drawing in Russia will face great trouble.
As the situation develops, Autodesk will also consider additional restrictions on business in the region.
In terms of time, the development of domestic industrial software in the construction industry is even several years earlier than the introduction of foreign industrial software into China.
In the past, due to the deepening of global industrial division and cooperation, most of the industrial software used in China's industrial fields such as construction was mainly foreign software, and the development of domestic industrial software has been in a state of spare tire; However, when today's international industrial division of labor changes, the domestic industrial market suddenly faces the threat of foreign industrial software supply interruption.
Although it started early, in the face of the fierce coming of foreign industrial software, domestic industrial software has been suppressed for a long time.
We are looking forward to, as China has made world-wide achievements in the fields of cloud computing, artificial intelligence, big data and other technologies, whether domestic industrial software can use the new technological power of the new era to overtake in corners, or even change lanes, and usher in the brilliance of China's construction industrial software itself? 1.
What's more, China's construction industry has encountered the difficulty of industrial software when moving towards digitalization.
For a time, domestic industrial software has become the focus of public attention.
Author | Chen Mo editor | Liu Jingfeng technology is becoming borderless.