In recent years, the commercial space of glass brick emerges in endlessly
.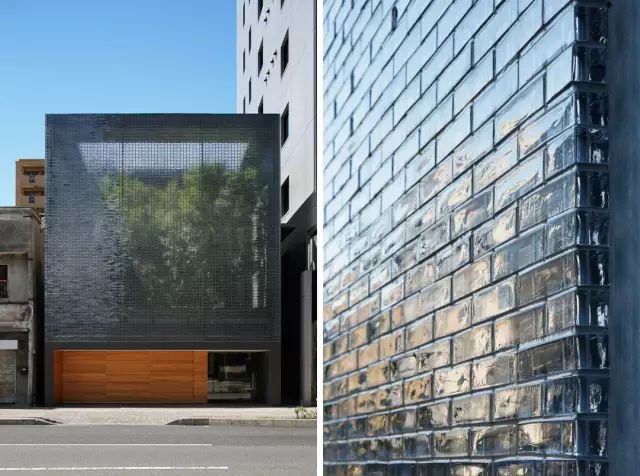 Designers love its design texture and its unique visual experience
.
Up to now, I still remember the amazing feeling when I saw Chanel crystal house made of glass brick in P.C
.
street in Holland four years ago
.
Different from single glass, glass brick is made of two flat embossed glass with thickness of 5mm-6mm, which is pressed at high temperature It has a structure close to the vacuum inside, so it has a good sound insulation effect, and the filter effect can be adjusted according to different glass patterns, so as to achieve the purpose of light transmission and opacity
.
It can not only daylighting, but also ensure the privacy of vision and hearing
.
In addition to sound insulation and permeability, the glass brick is not very strong, so it is also very suitable as the external wall building materials of architecture
.
Modernist architect Pierre Chareau 1932 The "glass house" in Paris is a very good design
.
Today, let's take a look at the old building renovated by glass bricks with Xiaobian
.
01
.
– amorepacific research – Design: alvarosiza project location: LV á rosiza Vieira, a world-famous architect in the field of architecture
.
In 1992, he won the golden Lion Award at the 13th International Architecture Exhibition of Venice Biennale
.
The renovated historic building, with a new glass brick structure, has opened up the massiness of the original space
.
02
.
– optical glass house – Design: Hiroshi Nakamura & nap project location: Japan @
.
This building in the old city is an optical glass house designed by architect Hiroshi Nakamura
.
At a glance, its biggest feature is the more than 6000 glass brick walls along the street facade, which has become one of the unique scenery of the street
.
03
.
– leitao653 – Design: triptyque project location: LEIT Pao 653, Brazil, is a traditional small building located in the center of pieros, Brazil
.
It is more than seven stories tall and is located in a narrow place between two tall buildings
.
Before the renovation, the building had a milky white exterior wall
.
After adding the glass brick structure facade, it showed a moucharabi é effect
.
04
.
– reconstruction of hengshanfang historic district in Shanghai – Design: arcomixing architectural design office, Shanghai project location: this old house is one of the protective historic buildings in Shanghai
.
It is about to be transformed into a boutique office building, and arcomixing office has completed the facade transformation
.
In the traditional green brick, the special luminous glass is added, which endows the wall with modern characteristics from the details
.
05
.
– renovation of Baitasi mixed courtyard design: direct building location: Beijing @
.
The renovation of this courtyard inherits the flavor of old Beijing
.
In the transformation, it was retained and new materials suitable for those old elements were added
.
Source: official account of material online public announcement: except for original works, articles, pictures, videos and music used by this platform belong to the original owner, and because of objective reasons, there may be improper use
.
For example, some articles or articles can not be contacted with the author in time, or the author's name and original provenance are wrongfully labeled
.
Alice in Wonderland: a never-ending journey of curiosity recommended original article energetic architectural space: 2020 Australian National Architecture Award welcome to buy the latest magazine of art and design, April issue now
.