Strengthen supervision and inspection during typhoon to ensure the safety of housing construction site   From July 28 to 30, during the transit of Typhoon "fireworks", the construction management department conducted a special inspection on the implementation of safety production and flood control measures at some housing construction sites in the region to prevent and curb the occurrence of various accidents and disasters
.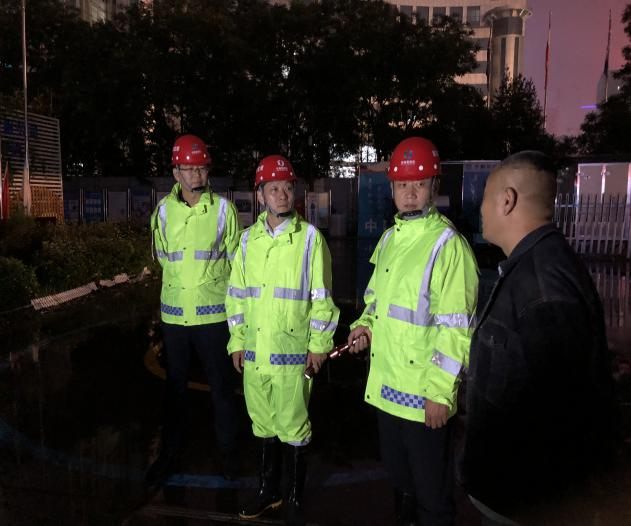 Inspectors came to more than 20 construction sites under construction, including Shandong big data industrial base, Longyue mansion, Zhongyin square, A1 plot real estate construction project in Hanyu area, and the East Hospital of Jinan traditional Chinese medicine hospital, to understand the implementation of flood control work, focusing on the flood control material reserve, deep foundation pit, hoisting machinery, scaffold, construction power Troubleshooting of hidden dangers in key parts such as temporary facilities
.
All construction sites are required to maintain high vigilance at all times, resolutely overcome the idea of paralysis, and strictly implement various safety production systems; Strengthen daily patrol and night flood control duty, timely rectify problems found, timely handle and report dangerous situations, and strictly prevent production safety accidents caused by disastrous weather
.
The inspectors on site require that all project participating units must achieve five "implementation": first, implement the flood control plan and various emergency disposal work; Second, implement rain and waterlogging resistance measures for temporary facilities such as workers' dormitories and fences, evacuate all personnel on the construction site and set warning signs when necessary; Third, implement the anti collapse measures and flood control and drainage facilities for deep foundation pit engineering, and maintain the normal operation of drainage equipment; Fourth, the inspection and reinforcement of hoisting machinery, scaffold, formwork support, temporary electricity and other facilities shall be implemented; Fifthly, implement the anti dumping and falling measures for the stacking of materials in the site, and take protective measures for falling objects from height to ensure the continuous and stable safety production of housing construction
.
Editor and reviewer: General Office contribution: construction quality and safety supervision office.
.