From 2021
.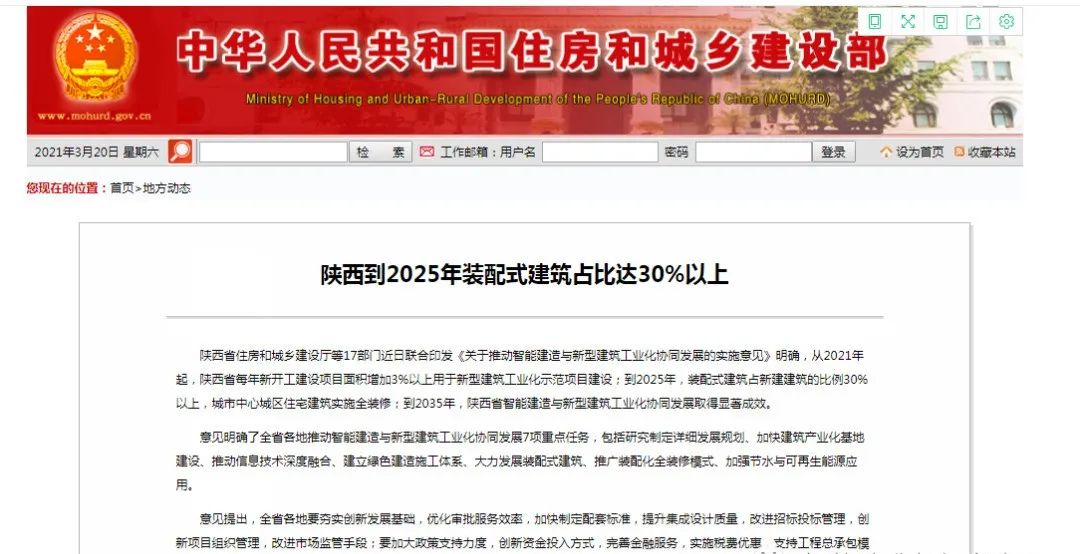 The area of new construction projects will increase by more than 3% every year, and the proportion of industrialized construction of new construction demonstration projects, transfer or allocation of land in urban center will not be less than 20%
.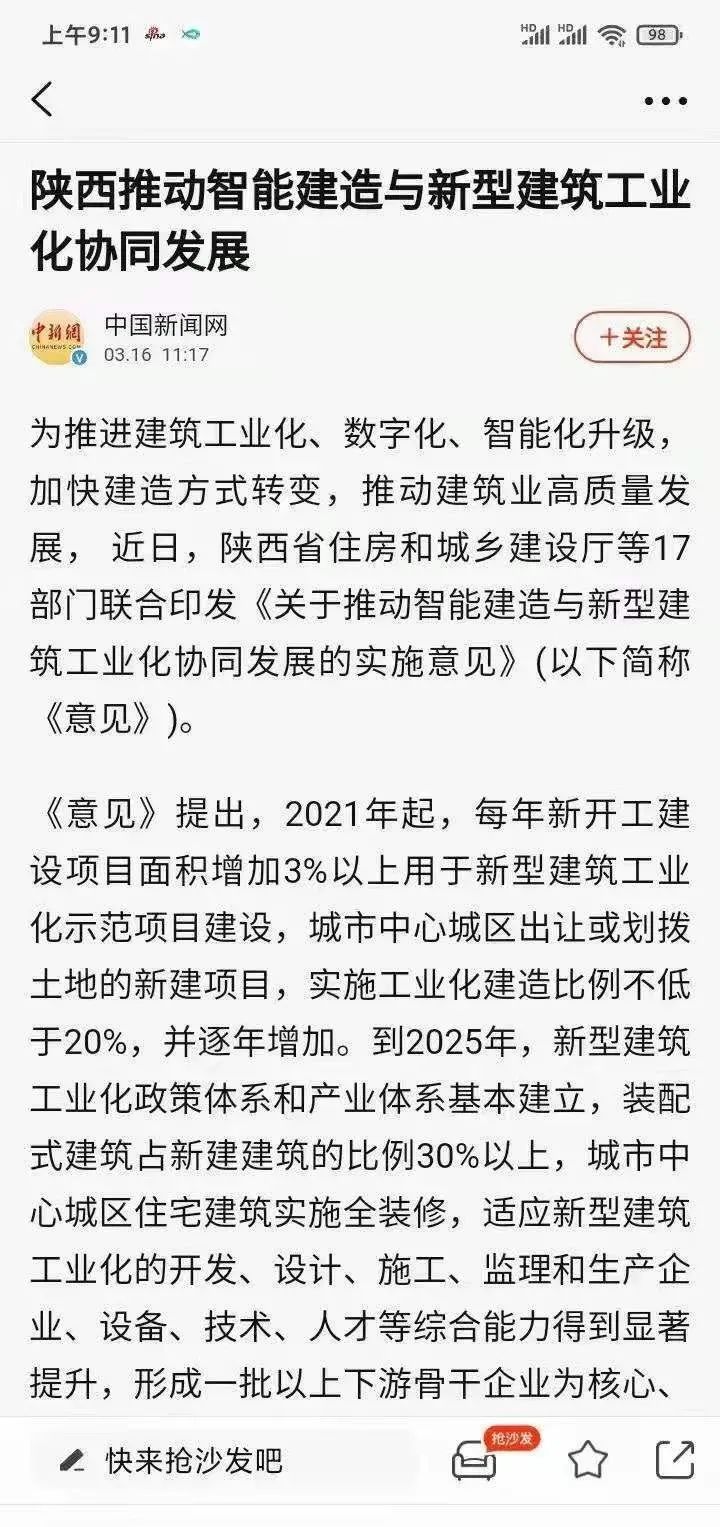 The proportion of prefabricated buildings in Shaanxi will reach more than 30% by 2025
.

By 2035, the coordinated development of intelligent construction and new building industrialization in Shaanxi Province has achieved remarkable results
.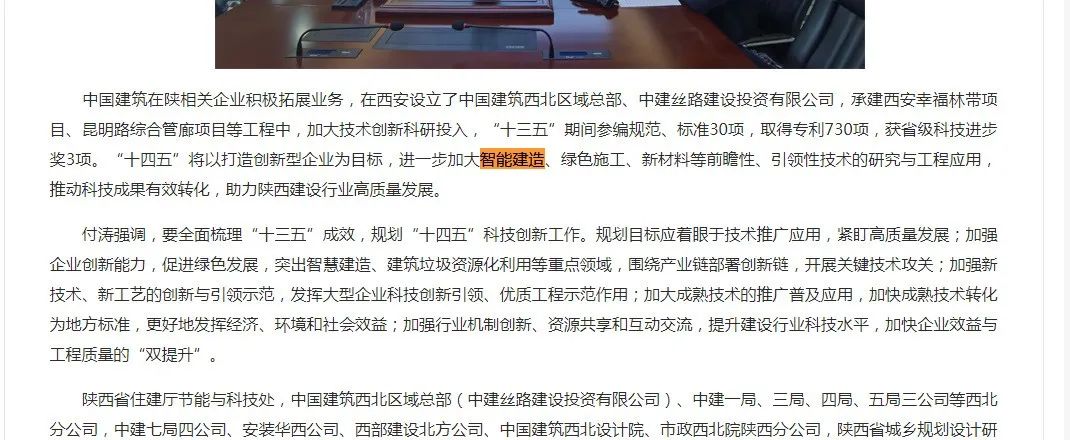 The planning objectives should focus on technology promotion and application, closely focus on high-quality development, increase the application of intelligent construction in all aspects of engineering construction, and form an intelligent construction industry system covering scientific research, design, production and processing, construction and assembly, operation and other industrial chain integration, so as to effectively stimulate domestic demand, promote the transformation and upgrading of the construction industry, and comprehensively improve the development quality and efficiency of the construction industry..
.