#Emerging worker Jiang Haiou, 46, is a very special construction worker
.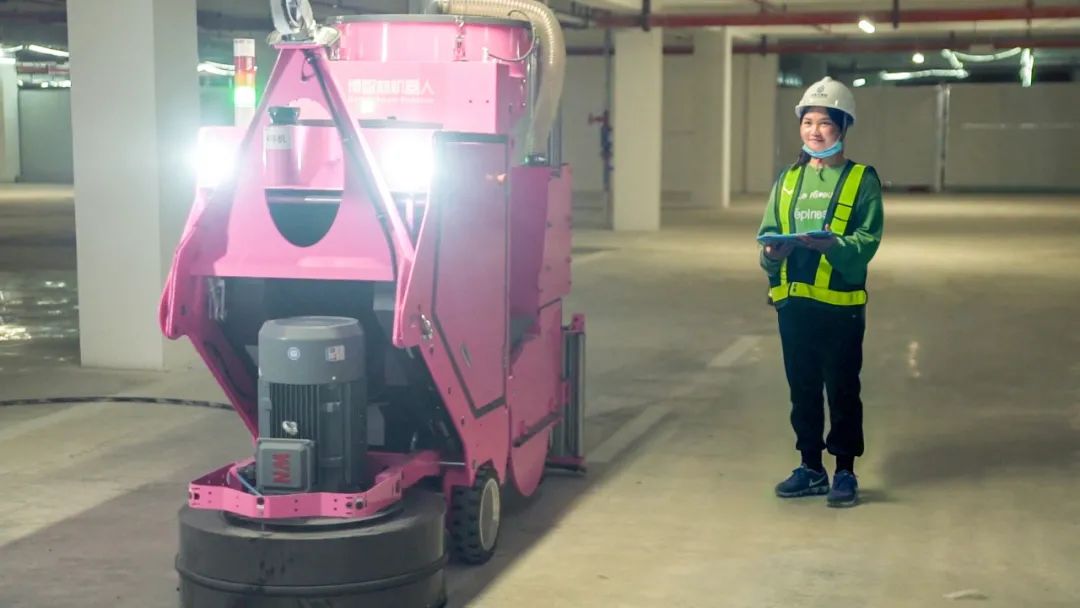 She goes to the construction site to be busy every day
.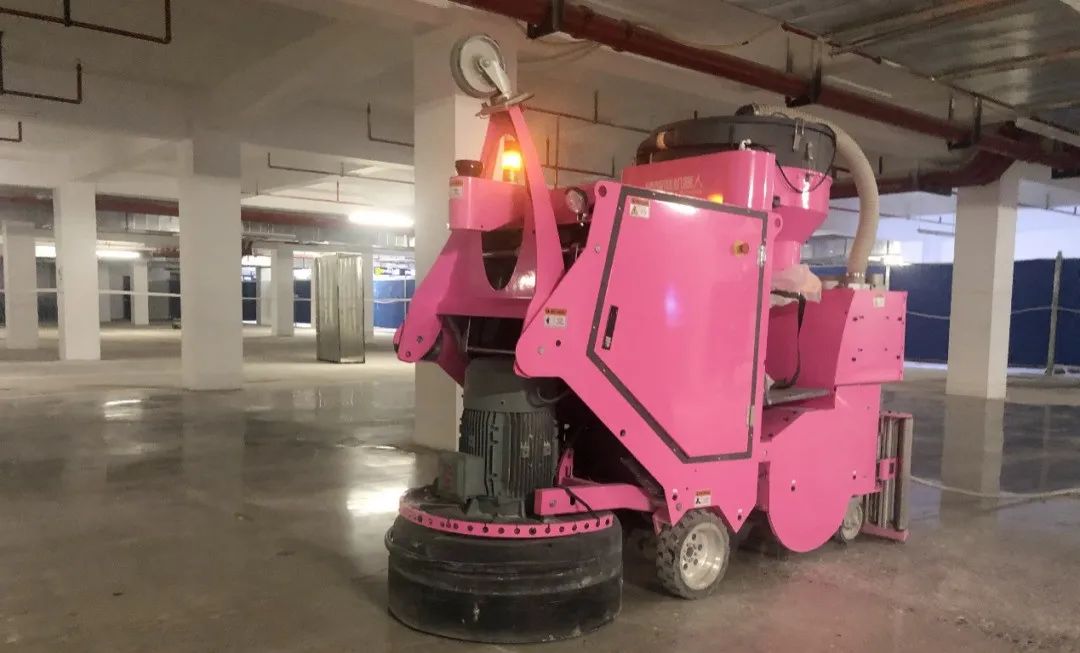 The so-called "busy" is to take a customized tablet computer, draw left and right on the screen, click settings, and give instructions to the construction robot to complete the construction task for her
.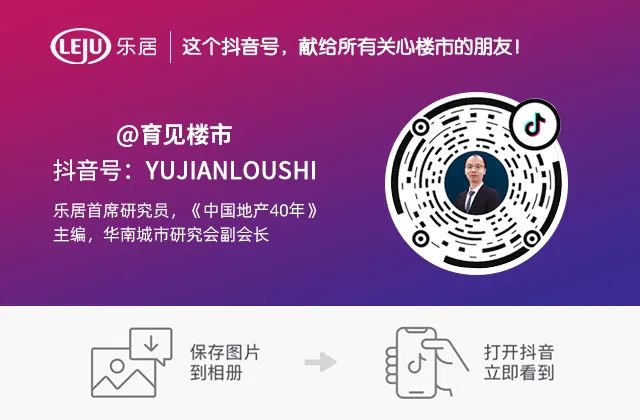 On this day in mid April, Jiang Haiou, wearing a fluorescent vest, came to a building under construction
.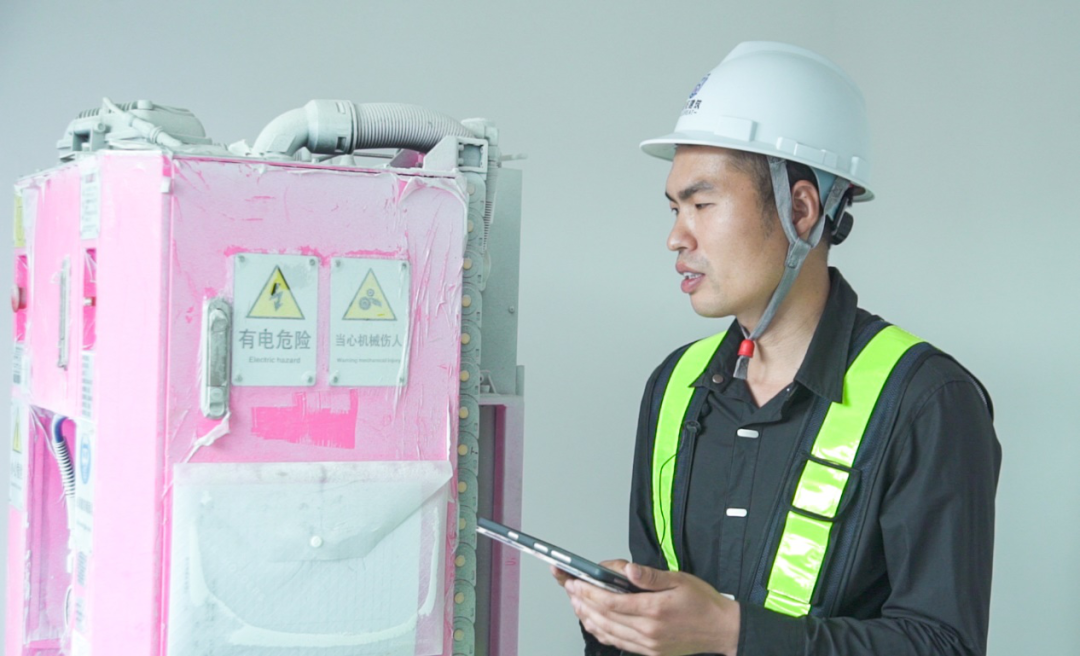 She was accompanied by a pink floor grinding robot
.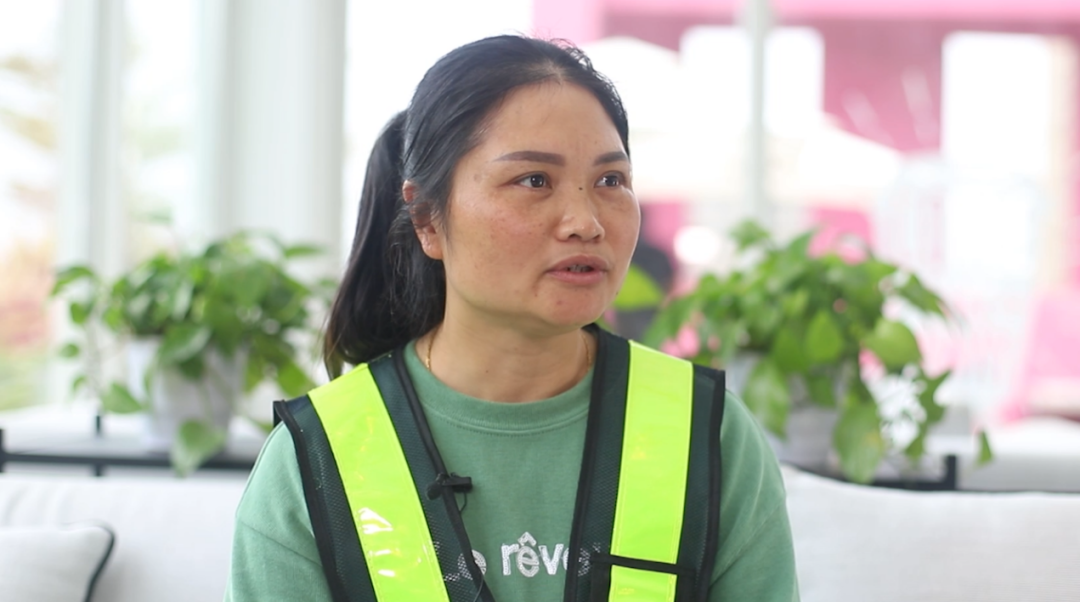 Jiang Haiou skillfully set the parameters, and the robot immediately began to work
.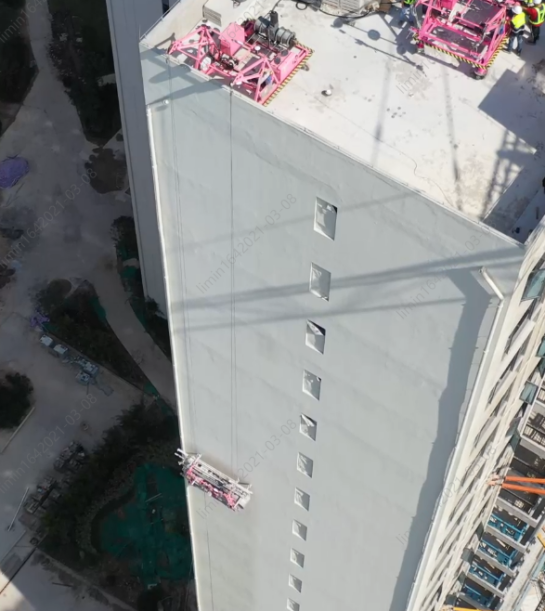 With the robot rapidly rotating its black disc, the concrete surface was polished bright and smooth
.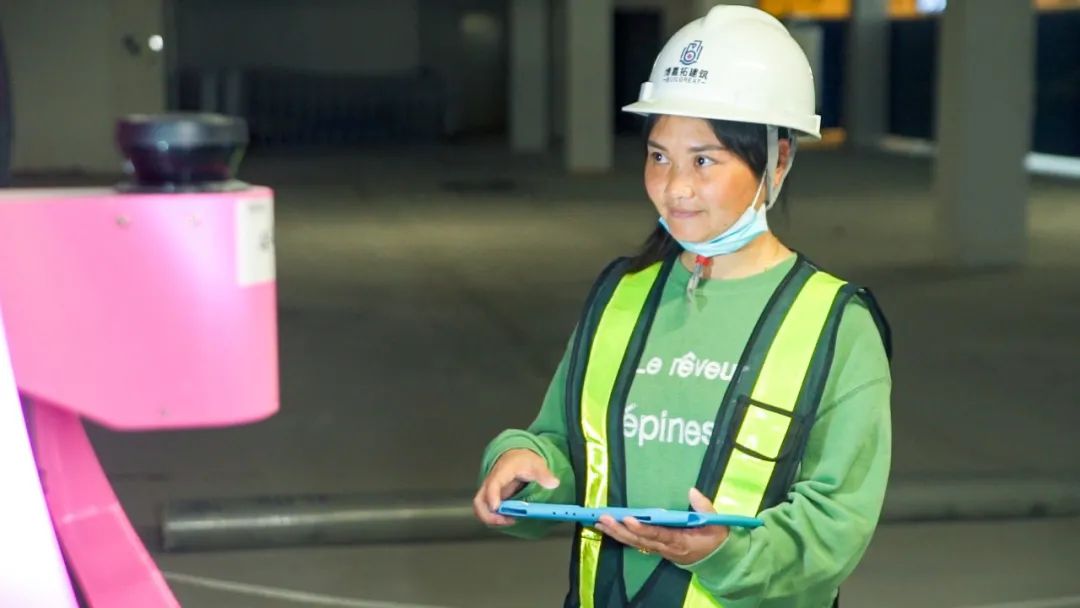 This is the Fengtong garden project of Country Garden Group in Shunde, Foshan
.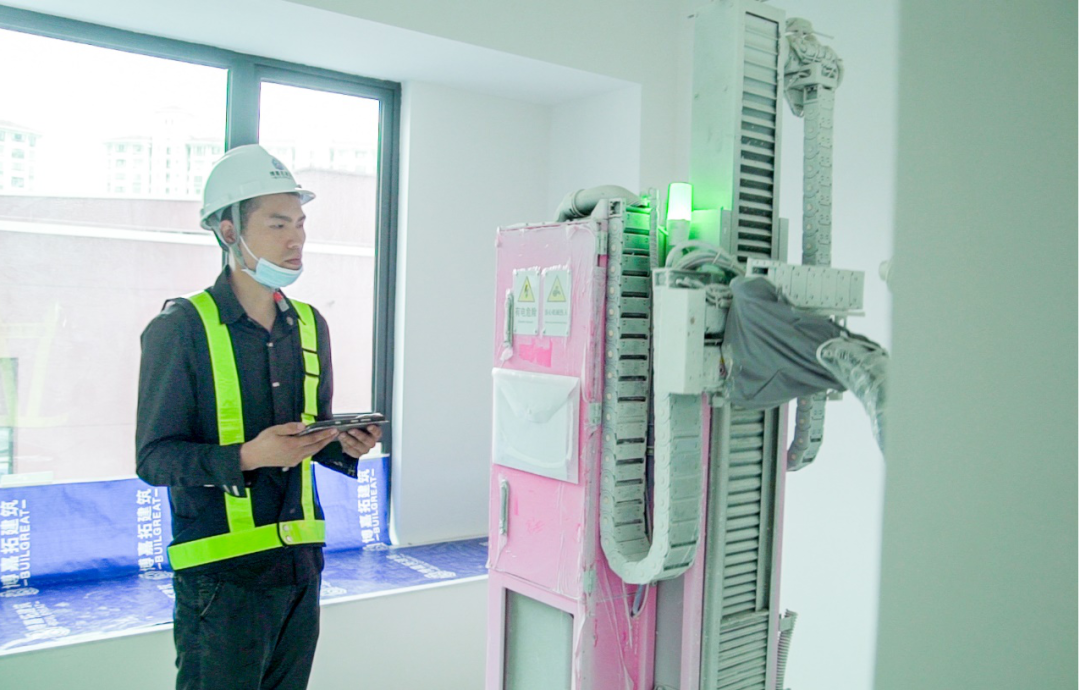 This residential project with a construction area of 119500 square meters is very different from the traditional construction site
.
It is not only clean and tidy, but also free from too much dust and noise
.
The construction of a total of 8 high-rise residential buildings and basements is mostly completed by the construction robot independently developed by bozhilin
.
These pink construction robots have different shapes and stand out in the construction site
.
At this time, on the top floor of the building, the building robot is automatically climbing the building and can build a floor every few days; On the outer wall of the building, the winch emulsion paint spraying robot works at height; The indoor spraying robot is responsible for more detailed decoration technology
.
From time to time, you can also see several floor cleaning robots coming and going to clean the scene
.
  On the outer wall of the building, the winch type emulsion paint spraying robot works at high altitude   At the side of the robot stood a worker, commanding the operation with a tablet computer, just as Jiang Haiou did" It's not difficult to operate, just like we usually play with mobile phones
.
" Jiang Haiou spoke in her Mandarin with a Hunan accent
.
These workers can operate more than one robot
.
Taking Jiang Haiou as an example, she can operate nearly 10 robots
.
And she has only been employed for more than half a year" We will have training after entering the post
.
We will not only learn how to operate the robot, but also learn the traditional architectural principles and processes
.
" Jiang Haiou said
.
While holding the flat plate, she explained the difference between robot construction and traditional construction
.
For example, in the process of concrete pouring and leveling, the traditional method is to pour concrete with a pump truck after distribution
.
After the plate surface is preliminarily paved, the workers use a vibration pump to vibrate, and then trowel it with a trowel machine
.
Now, the ground leveling robot has its own vibrating plate and leveling function, "we only need to adjust the elevation, it can receive the signal and work according to the elevation you require."   Jiang Haiou operates floor grinding robot   The efficiency of these robots is far from comparable to that of human beings
.
Whether it is floor grinding or concrete leveling, manual operation depends more on the skills of workers
.
The molding quality fluctuates greatly, takes a long time and cannot be fully automated
.
By using the high-precision laser elevation control system, the robot can be formed at one time in a short time, the accuracy is stable, can be controlled within 5mm, and the construction efficiency is 2-3 times that of manpower
.
The construction robot, which is easy to learn and extremely efficient, is giving birth to the deep-seated changes in the technology and employment mode of the construction industry
.
In the past, middle-aged women like Jiang Haiou were very rare on construction sites
.
Male construction workers are often exposed to the wind and sun outdoors
.
They wear hard hats, work clothes and walkie talkies
.
They once represented the image of Chinese workers and were selected as the person of the year of time magazine in 2009
.
However, these traditional construction workers are getting older and decreasing
.
According to the monitoring report on Chinese migrant workers released by the National Bureau of statistics every year from 2014 to 2019, the number of construction workers decreased from 61.09 million to 54.37 million, accounting for 18.7% of the total number of migrant workers from 22.3%
.
The overall average age of migrant workers continues to rise and is now over 40
.
As a well-known real estate development enterprise in China, Country Garden Group has built thousands of projects across the country, and is well aware of the pain points in the past development path of the construction industry and the new current situation and new changes
.
Since 2018, country garden has entered the robot industry, introducing and cultivating nearly 4000 R & D talents, focusing on the R & D of construction robots
.
The chairman of the board of directors of the construction industry of China Biguiyuan said that it is difficult to improve the construction industry by promoting the "digital labor shortage" and "the construction industry of China Biguiyuan" in terms of the current vision of the construction industry, and the construction industry is unable to solve the problem of "poor construction efficiency" and "poor construction efficiency"
.
After three years of research and development, there are nearly 50 construction robots in bozhilin, of which 18 are commercial and all have been invested in the construction of Fengtong garden project
.
The floor grinding robot is working   On this construction site, it is also worth noting that it is an operator like Jiang Haiou
.
They had never been in contact with the construction industry and the robot industry before, but now they can freely operate robots to build buildings
.
Among these workers, there were laid-off workers, cleaners of high-end office buildings, property managers in the community and workers in manufacturing factories..
.
They joined from traditional industries because they saw the prospect of construction robots as a new technology and industry" Construction robots will not replace people
.
On the contrary, they will make people's work more efficient and relaxed, and ensure the health of workers
.
"   Dr
.
Xie Jun, head of bozhilin masonry plastering product line, said, "after the application of construction robots, it will bring a new class of workers
.
We now define them as emerging industrial workers
.
They cooperate with robots to complete the construction work efficiently
.
"   Jiang Haiou operates floor grinding robot  # 2 a different kind of life Jiang Haiou came to apply for an operator of a construction robot because he wanted to live a different life
.
Jiang Haiou comes from Loudi, Hunan Province
.
He has dark skin and big eyes
.
She and her lover used to be ordinary workers in a township collective enterprise producing refractory materials in her hometown
.
Although their life is plain, it is also safe and happy
.
But in 2004, the enterprise closed down, she and her wife were laid off, and the whole family suddenly lost their income
.
Tangled, their family moved to Changsha, her husband became a bus driver, and she went to a high-end office building as a cleaner
.
  Jiang Haiou   Such a choice is helpless
.
Cleaners should leave early and return late, from 5-6 a.m
.
to 5-6 p.m., while husbands leave in the afternoon and evening
.
The couple can just stagger so that they can take care of their two sons
.
With a small income, the couple have trained their two children into college students for more than ten years
.
After that, Jiang Haiou began to plan a career change, more accurately, "transformation"" I've been cleaning repeatedly every day for more than 10 years
.
It's very boring and boring
.
" Jiang Haiou said
.
In Xinhua County, under the jurisdiction of her hometown Loudi, she monopolized the typing and copying shops in most universities across the country by means of villagers leading villagers – at first glance, it sounds like a metaphor, "copying", just like copying other people's lives
.
Jiang Haiou wants to pursue a different life experience
.
She wants to find a job that can really learn new knowledge and improve herself
.
Therefore, one day in July 2020, when she saw bozhilin robot recruiting workers in a new industry in her circle of friends, she resolutely went south and settled in Foshan
.
"At that time, she thought robot was an emerging future industry"
.
Qin song from Wuhan, Hubei Province, was also attracted by this new industry
.
Qin song has just turned 30 this year
.
He is in his prime of life
.
He speaks loudly and can operate a variety of robots on the construction site.
.