The fourth session of the 13th National People's Congress opened on the morning of March 5 at the Great Hall of the people in Beijing
.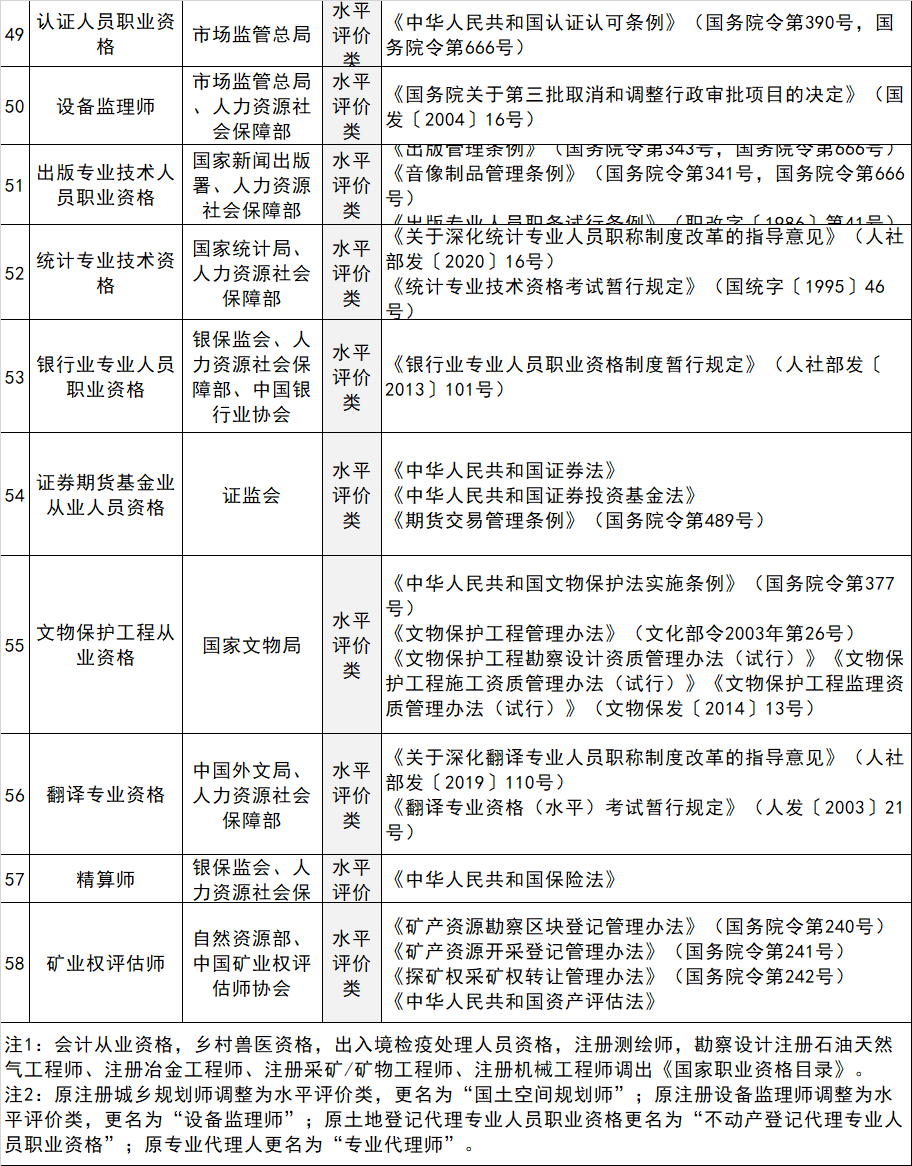 In defining the key work in 2021, the report mentions the vocational qualification examination: "promote the reduction of employment threshold, dynamically optimize the national vocational qualification catalogue, and reduce or cancel the working years of some admittance vocational qualification examinations." We should broaden the scope of funds for vocational skills training, carry out large-scale and multi-level vocational skills training, complete the three-year action goals of vocational skills promotion and higher vocational enrollment expansion, and build a number of training bases for highly skilled talents
.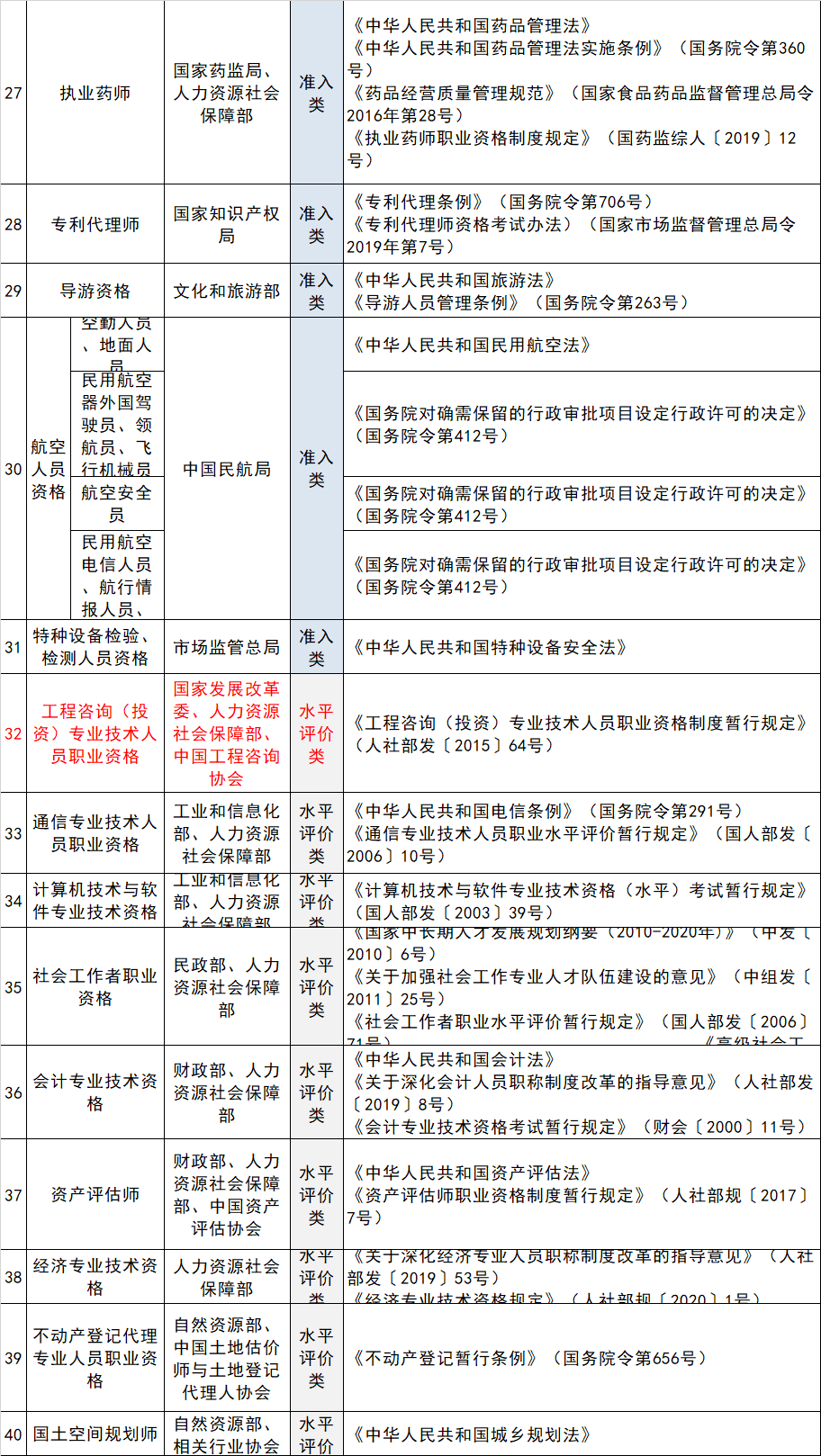 On January 12, 2021, the Ministry of human resources and social security adjusted and publicized the professional qualifications announced in 2017
.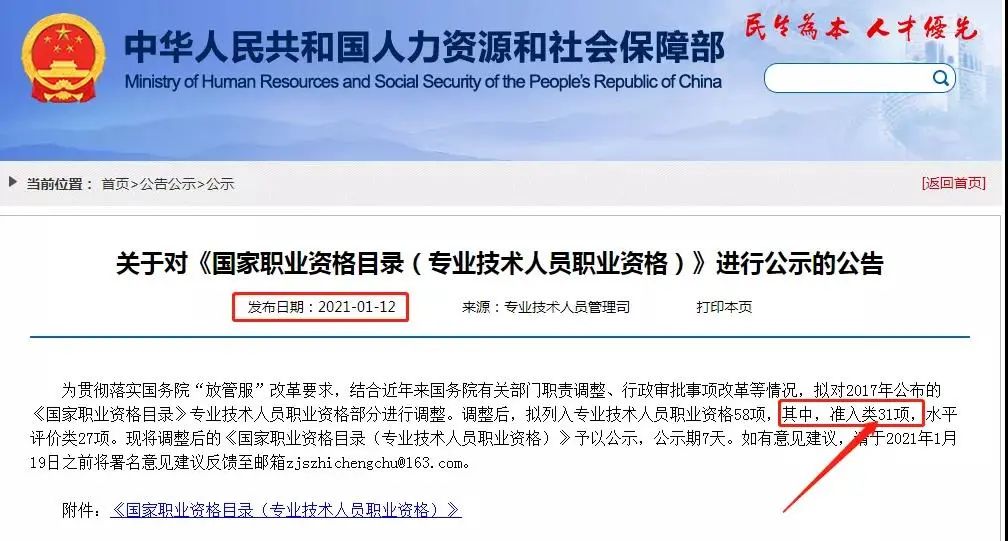 After the adjustment, 58 professional qualifications for professional and technical personnel will be included, including 31 admittance qualifications and 27 level evaluation qualifications
.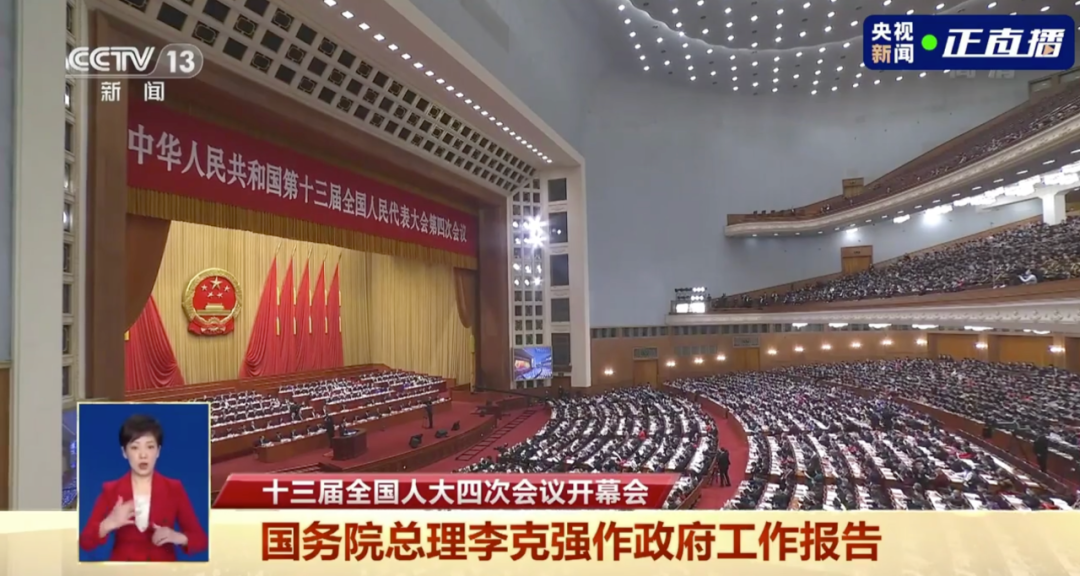 Vocational qualification certificate includes admittance certificate and level evaluation certificate
.

Admittance certificate and level evaluation certificate are different from each other in many aspects, such as grade division, application conditions, certificate definition and use mode
.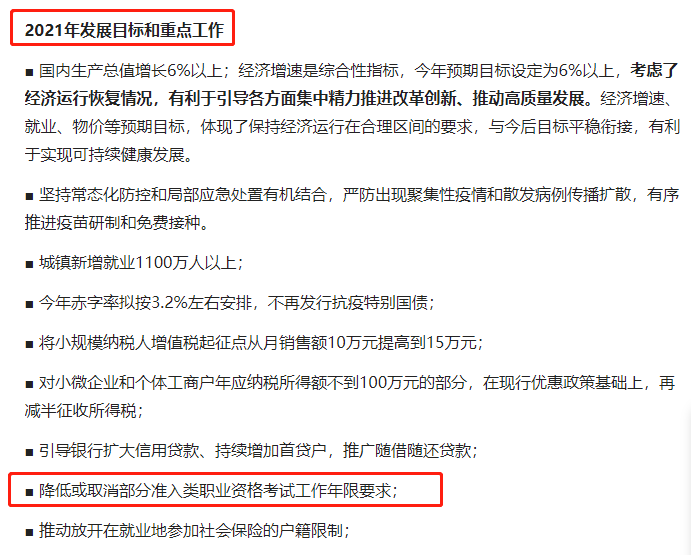 Level evaluation certificate is divided into five grades, while admittance certificate has no clear grade division
.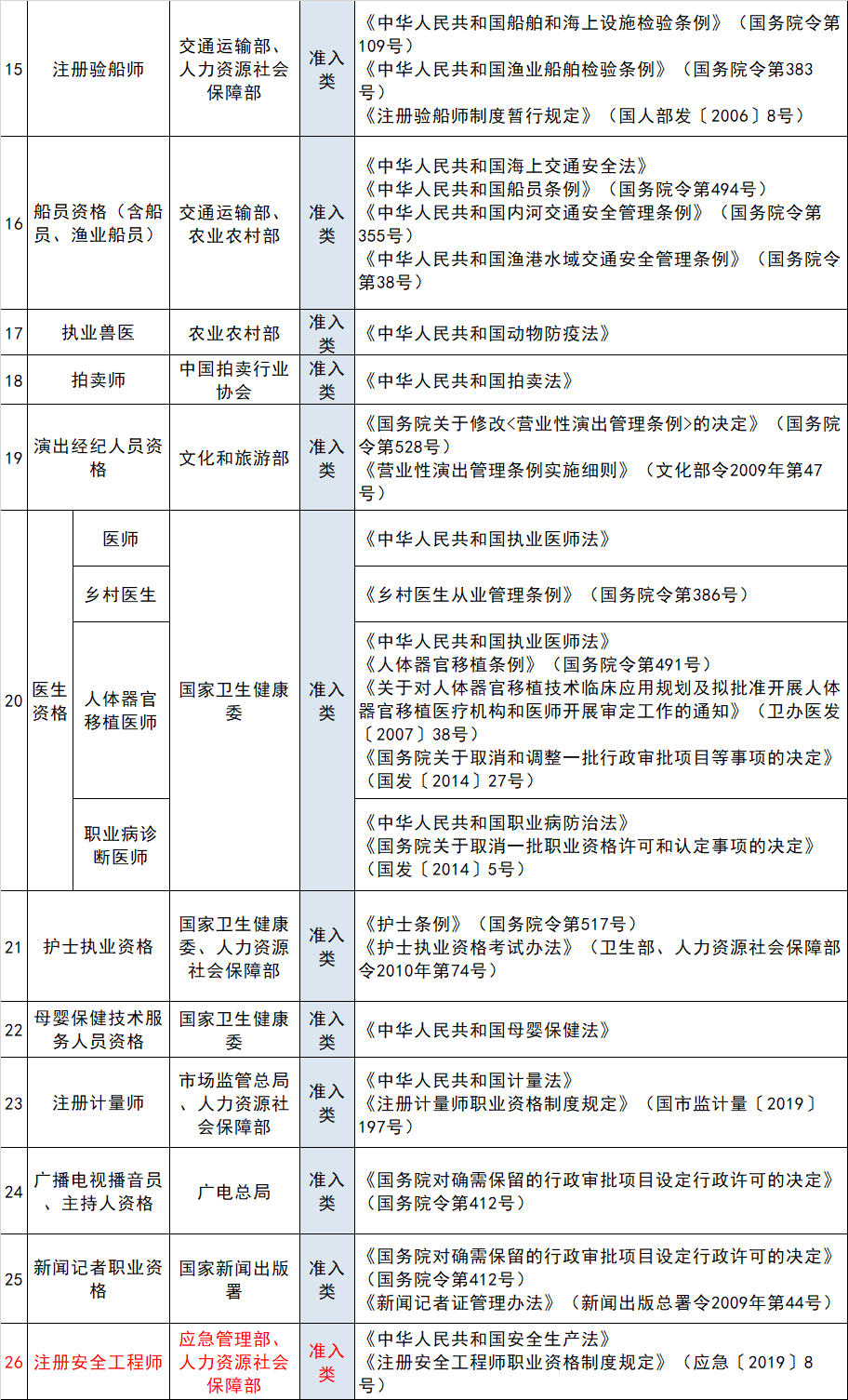 The admittance professional qualification is set up according to relevant laws, administrative regulations or decisions of the State Council for special occupations involving public safety, personal health, people's life and property safety
.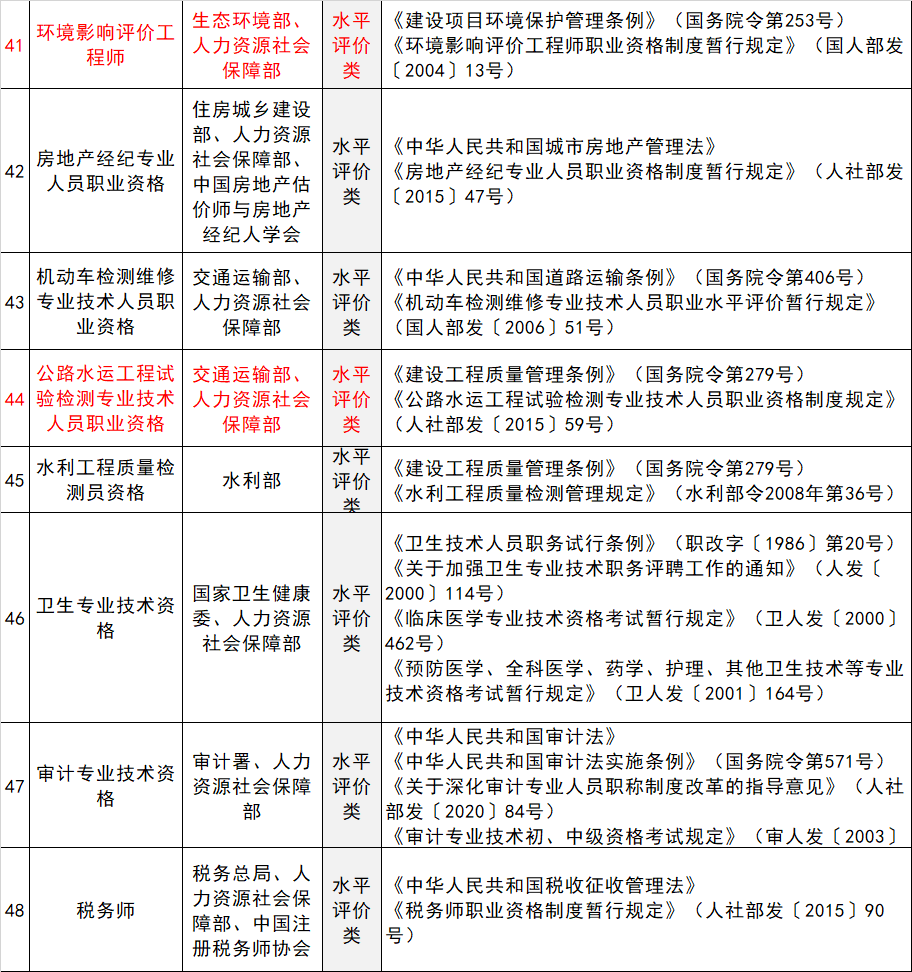 The admittance professional qualification refers to that according to the relevant requirements, an individual can enter the relevant industry only after obtaining the certificate
.
In other words, this kind of work must work with a certificate, and enterprises are not allowed to recruit personnel without a certificate
.
(constructor, fire engineer, supervision engineer, cost engineer, injection safety engineer, etc
.
are all admittance class.) The vocational qualification of level evaluation refers to the non administrative licensing vocational qualification system established by the profession with strong generality and specialty
.
(source: integrated in the network, the pictures and copyright belong to the original author, if there is any infringement, please contact to delete it!) Long press QR code to follow us ▶▶▶。
.