5.3.2 the expansion joint is required for each layer of plastic drainage pipe
.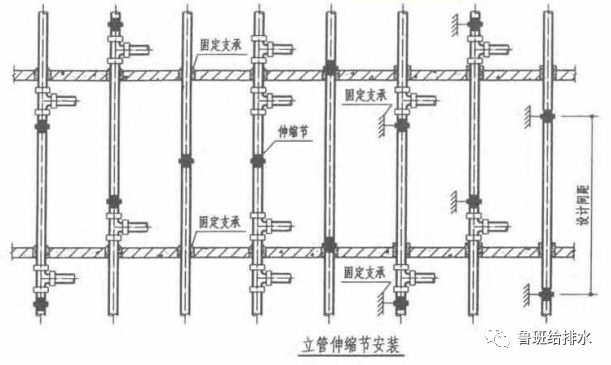 3、 According to article 5.2.4 of code for acceptance of construction quality of building water supply, drainage and heating engineering (gb20242), the plastic drainage pipe must be installed with expansion joint according to the design requirements and position
.
The middle height of high-rise building is less than or equal to 4m, and each floor is equipped with an expansion joint..
.
As rainwater pipe, the expansion joint shall also be installed according to the design requirements
.
If there is no design requirement, the distance between expansion joints shall not be greater than 4m
.
Installation of expansion joints through the floor slab: 2
.
Installation of vertical pipe expansion joints: 2
.
How to set the expansion joint of drainage pipeline? Detailed installation diagram is clear! Today, when the design is not clearly defined, it can be installed in a position convenient for maintenance
.
The following introduces several installation schemes of expansion joints: 1
.
Expansion joints are used to prevent the pipe from cracking and deformation when the pipe is hot expansion and cold contraction Or pull the pipe joint to release glue
.
Installation of horizontal pipe expansion joints: 3
.
Installation of branch pipe expansion joints: 4
.