-There is no constant aesthetics in the world, only your philosophy of life – there is no constant aesthetics in the world only to be your life philosophy
.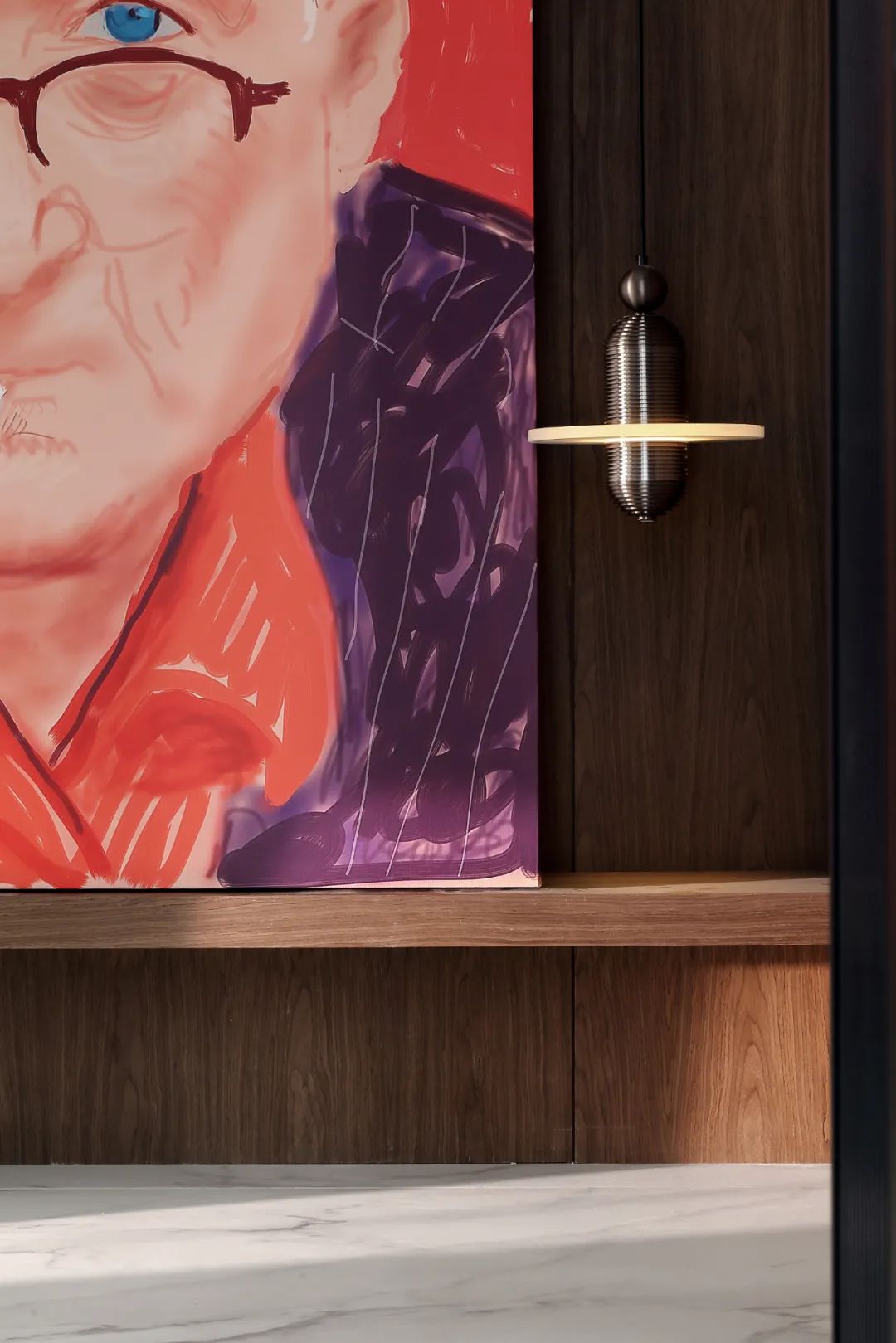 This case is located in Nanjing
.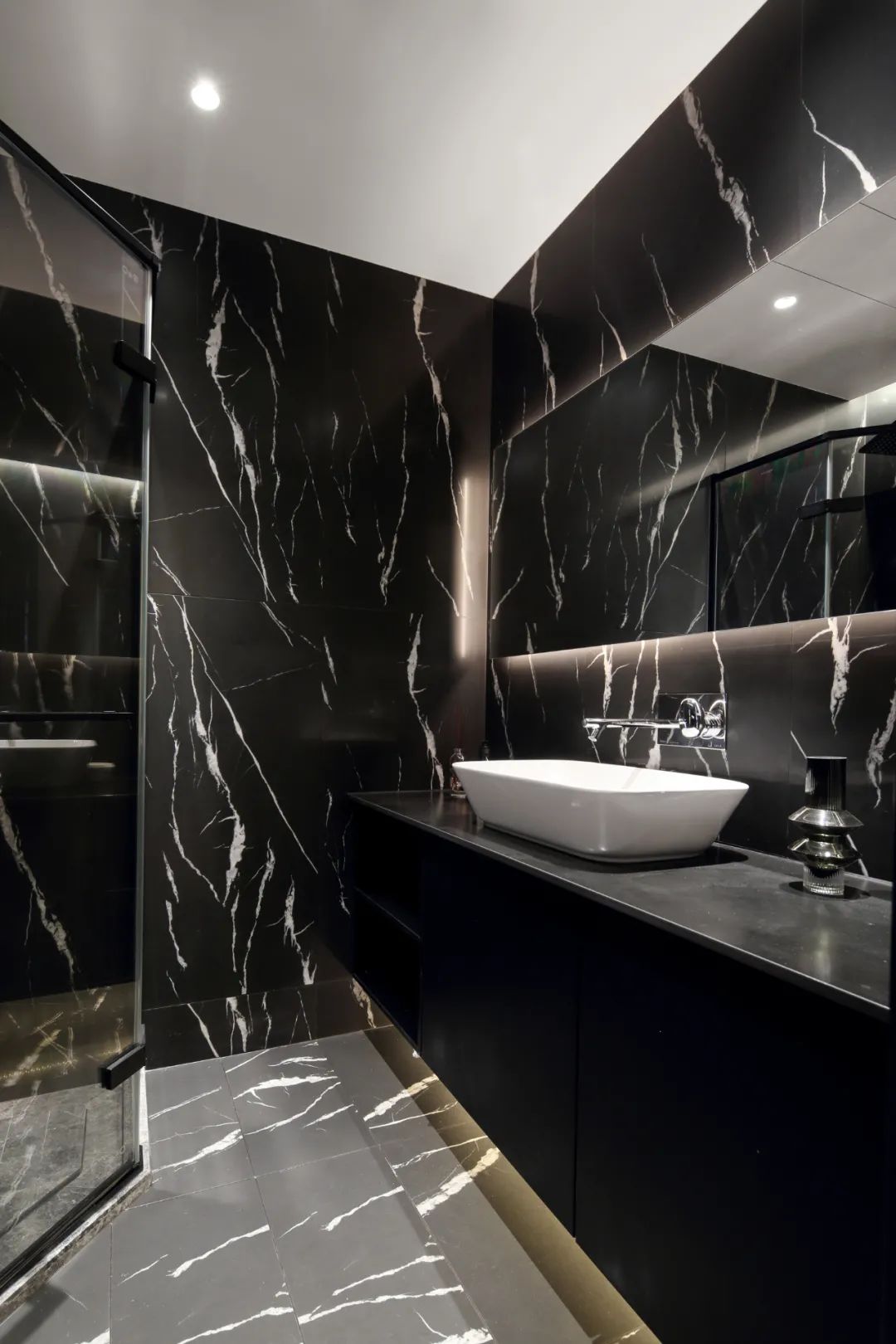 The client is a young couple with an indoor area of 450 square meters
.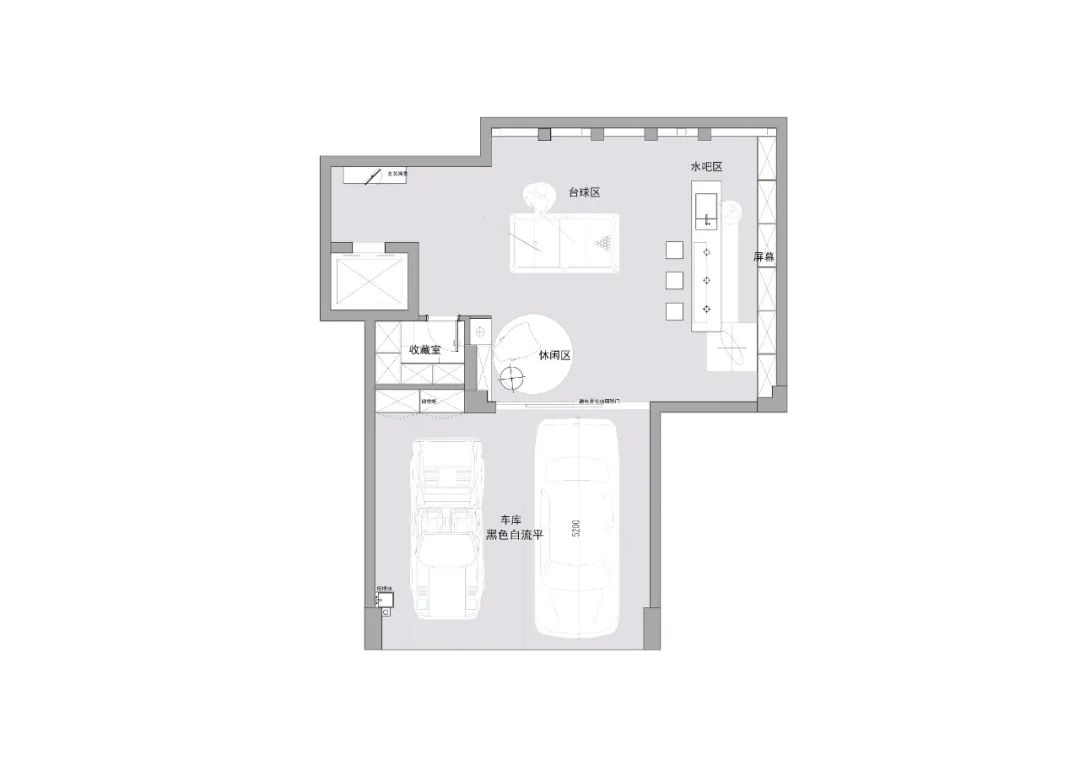 The overall style has modern fashion temperament and French romantic feelings, creating a delicate and elegant home environment
.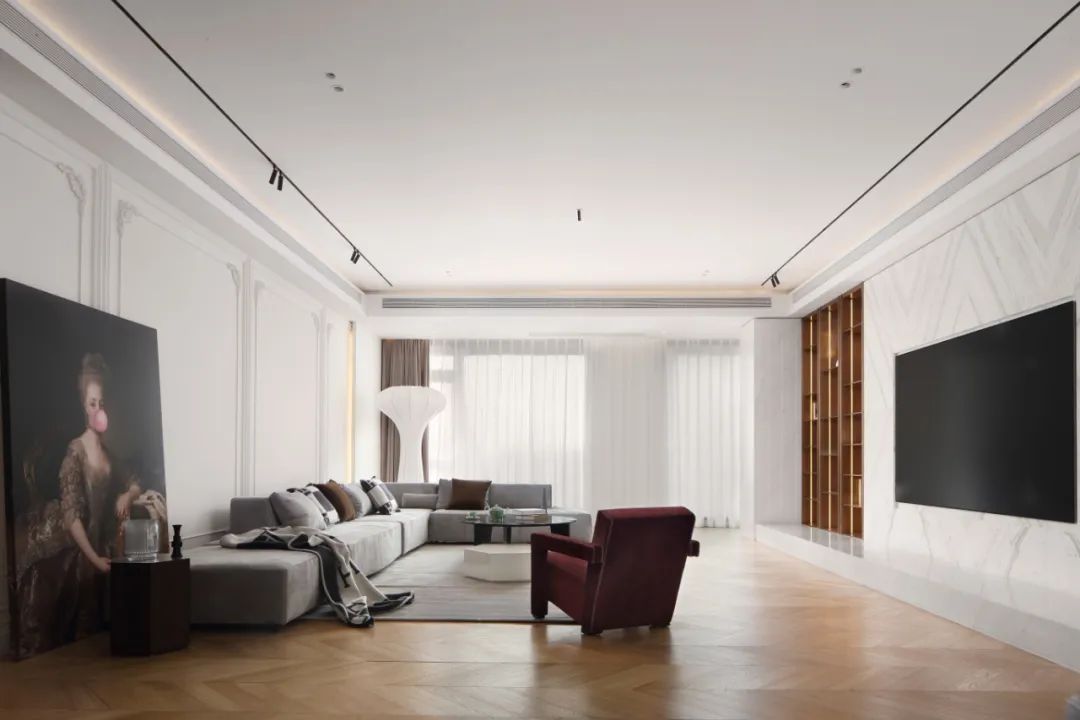 Space tells a story, and details are worth remembering
.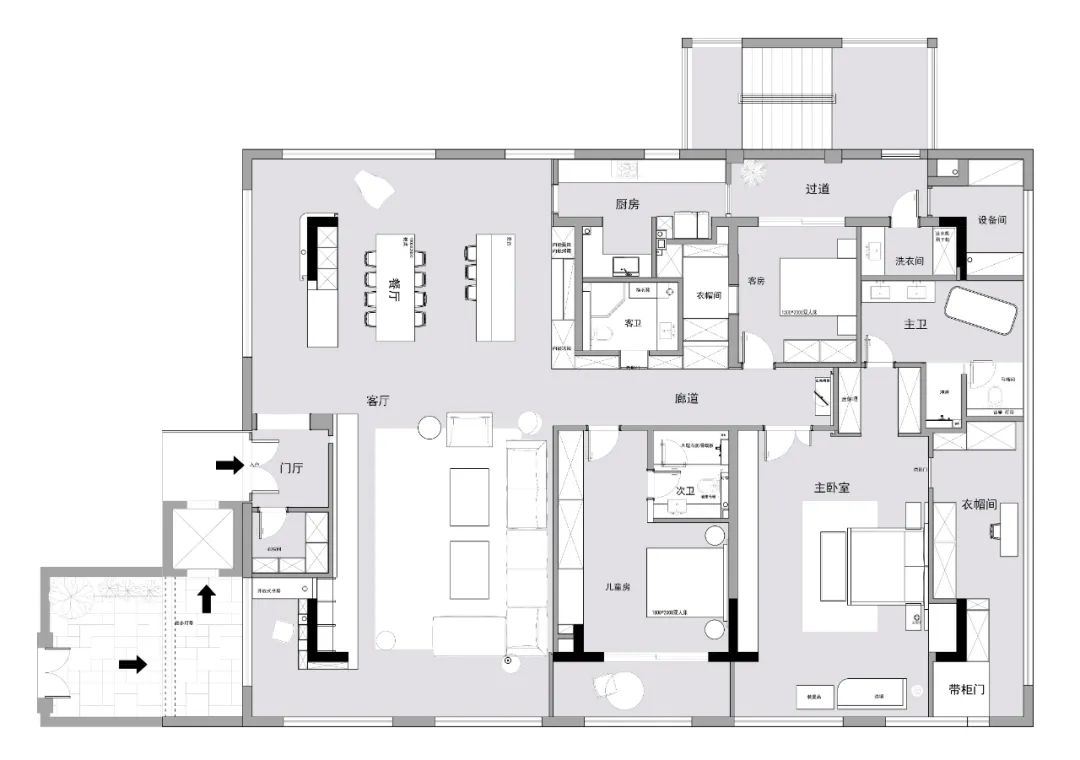 Just like the scene of a romantic story, the details left everywhere are the footnotes of the story
.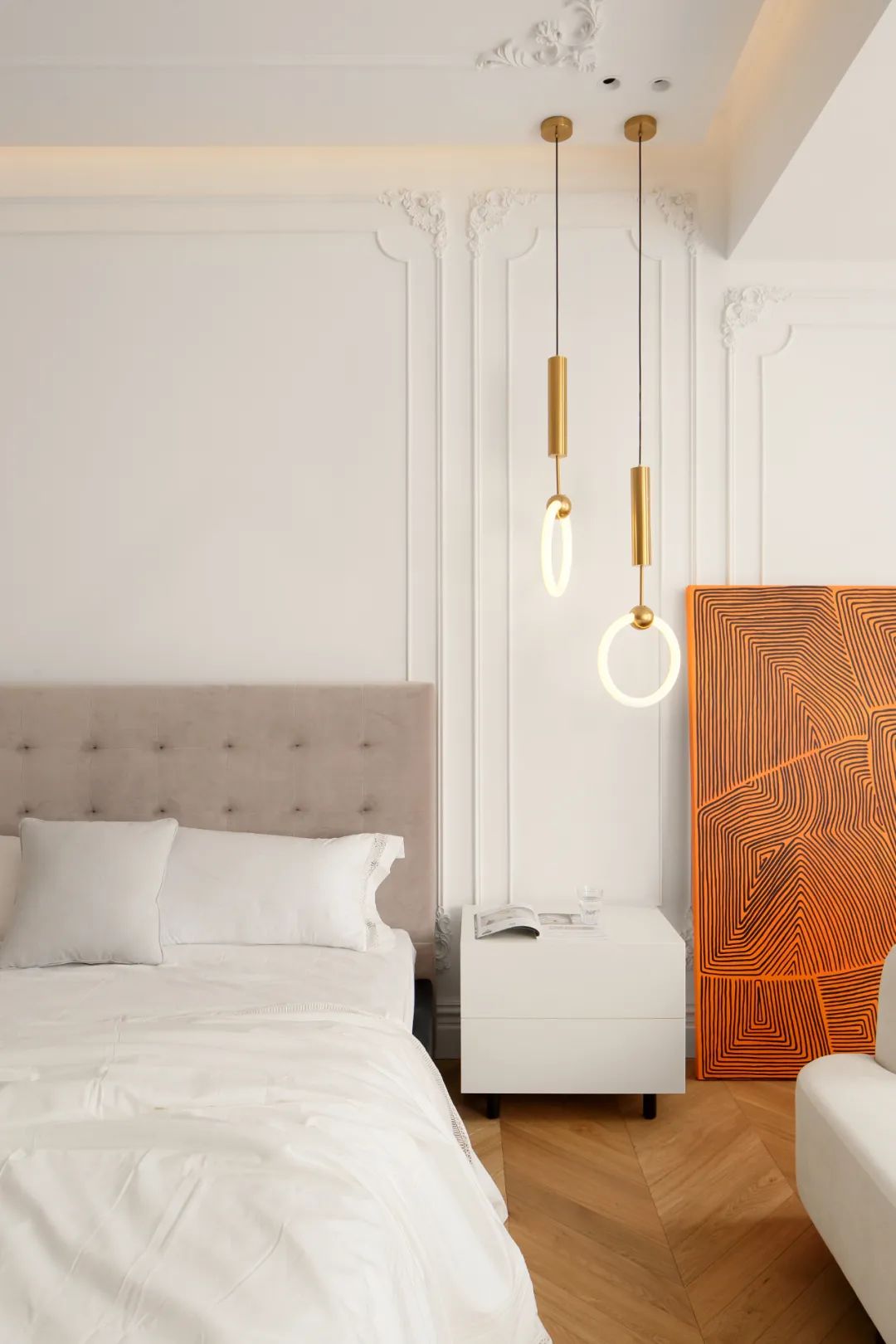 Starting from the overall framework, the house deconstructs and reorganizes the facade of the original Spanish architecture
.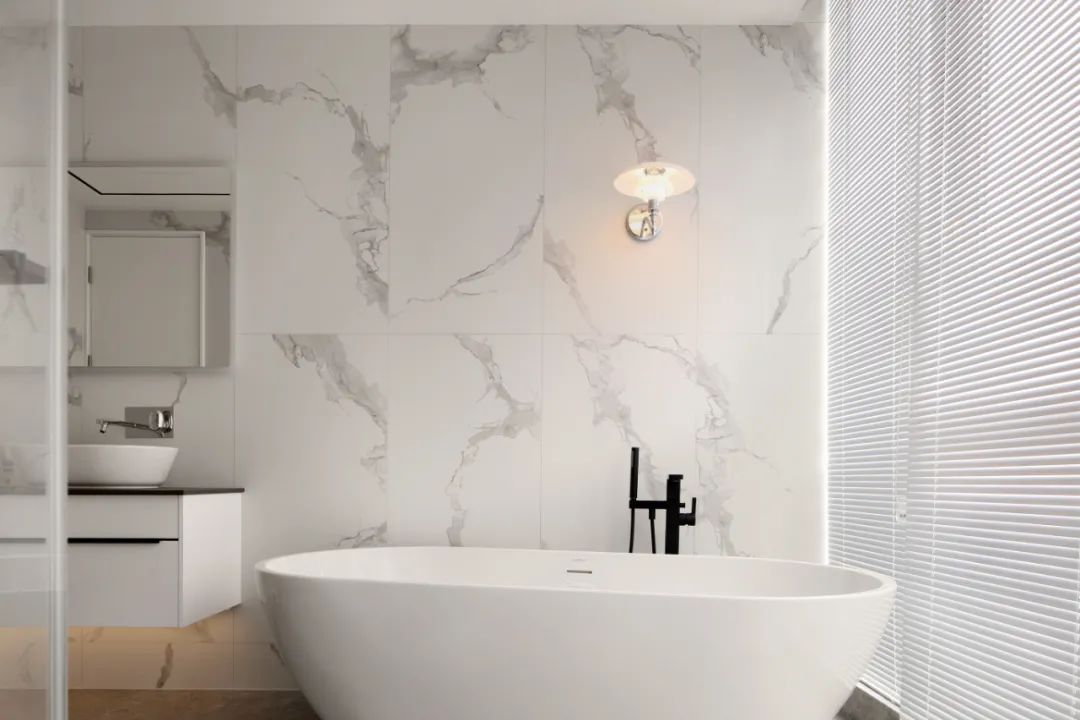 The architectural framework is a homogeneous geometry, which breaks through the boundaries in space and penetrates with the original traditional architecture, forming a harmonious unity of architectural design
.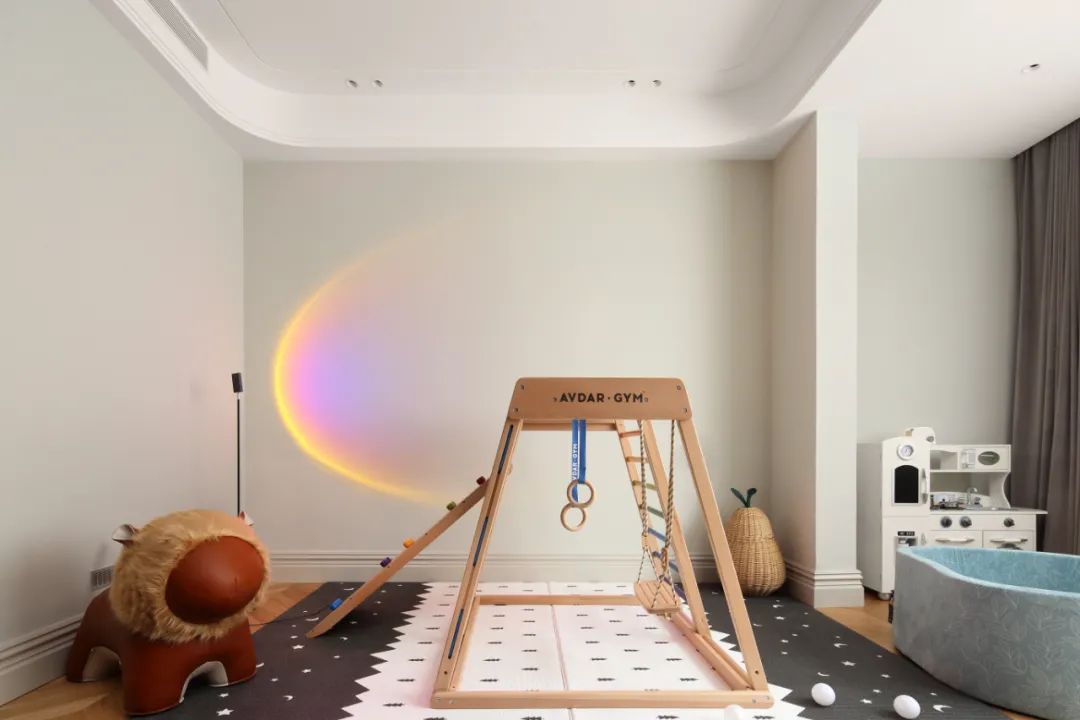 Under the shade, an extremely simple hall building is revealed, which naturally leads to the beginning of dream and art
.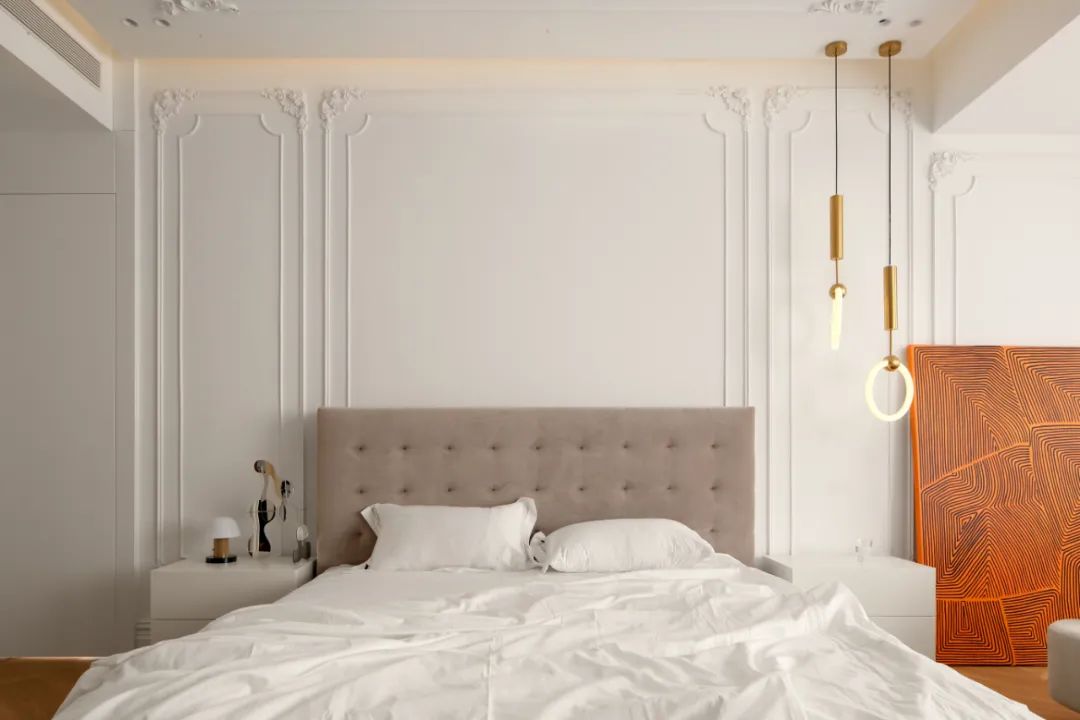 Freedom in simplicity, inspiration in peace
.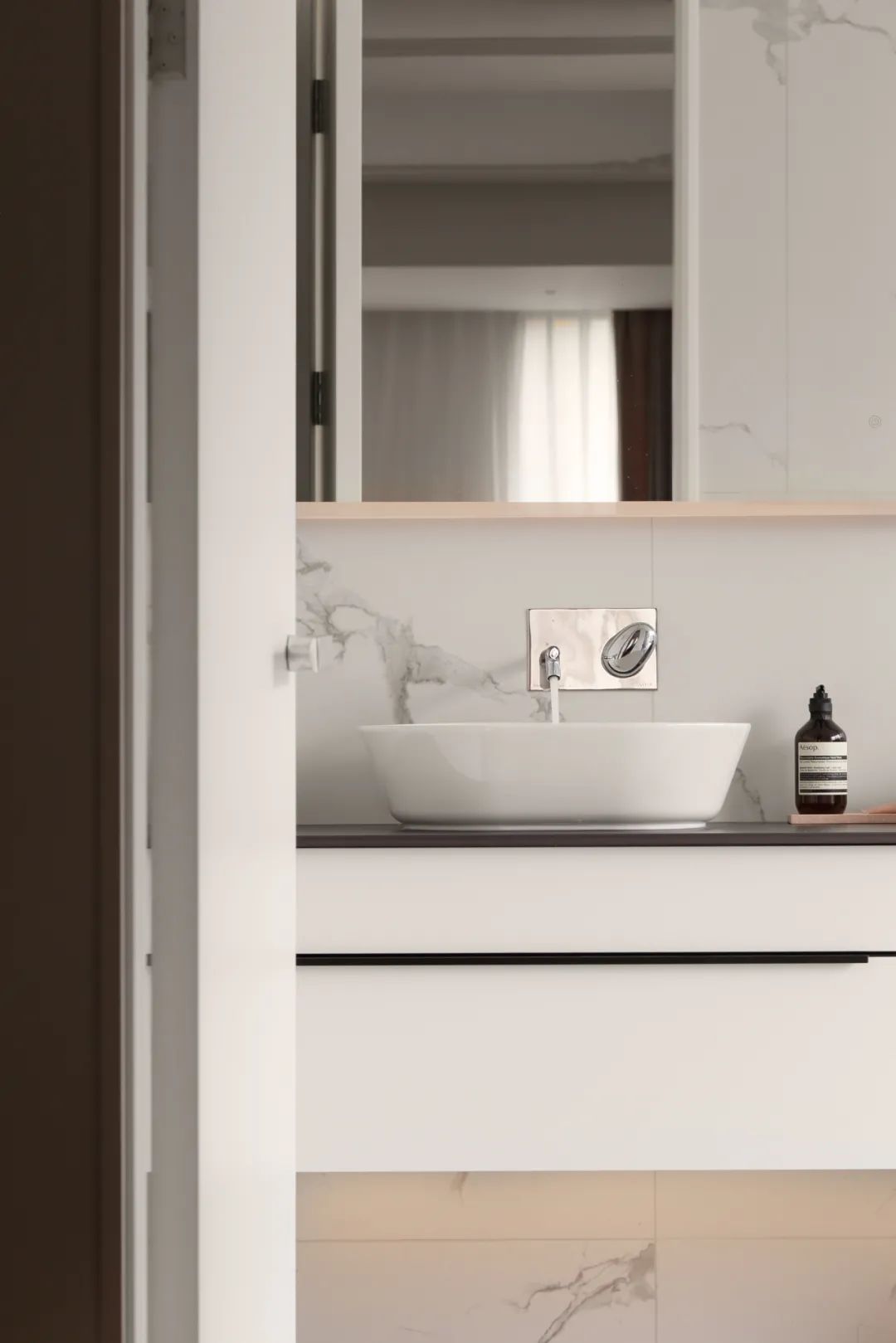 The difficulty of this case lies in the different styles of the two owners in the same space, men's fortitude and women's romance
.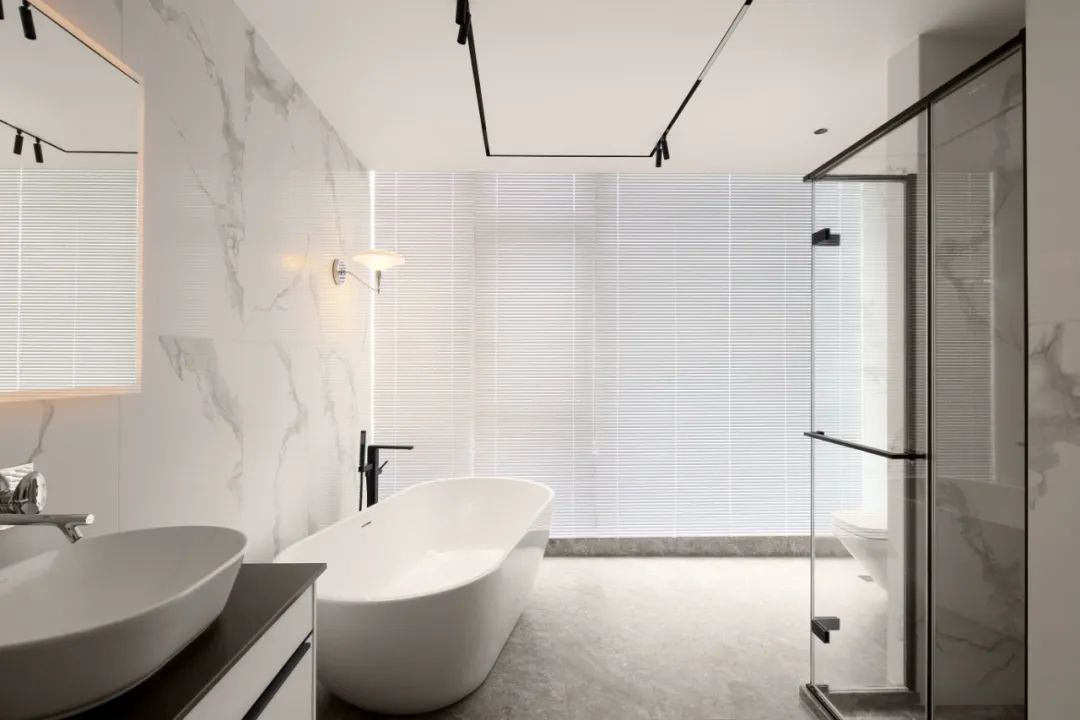 It is precisely because of two seemingly conflicting personalities that space is full of challenges
.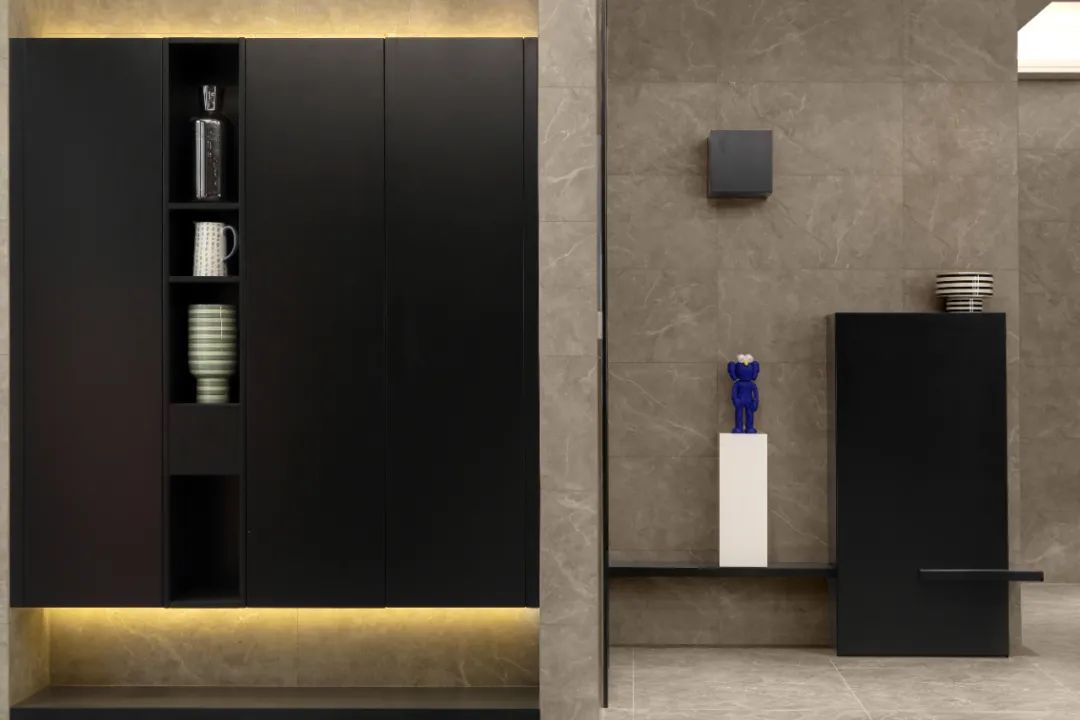 Designers start from entering the space, using modern and French elements to collide with each other, so that the space is divided into two, and at the same time, the two become one
.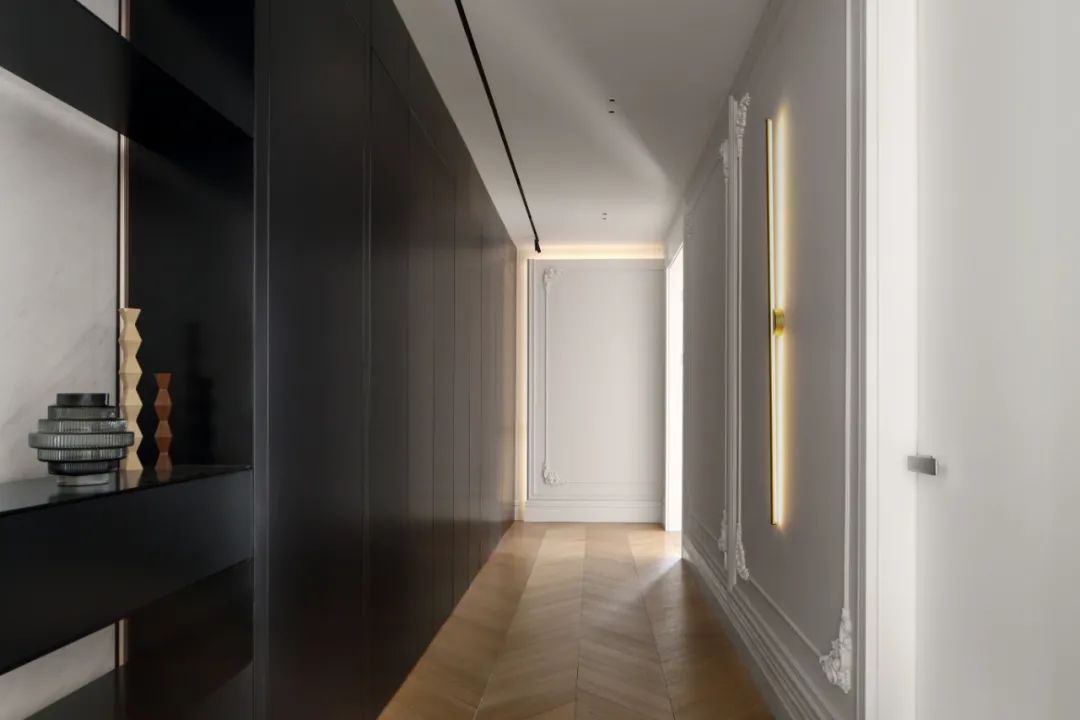 The living room is the starting point of the atmosphere
.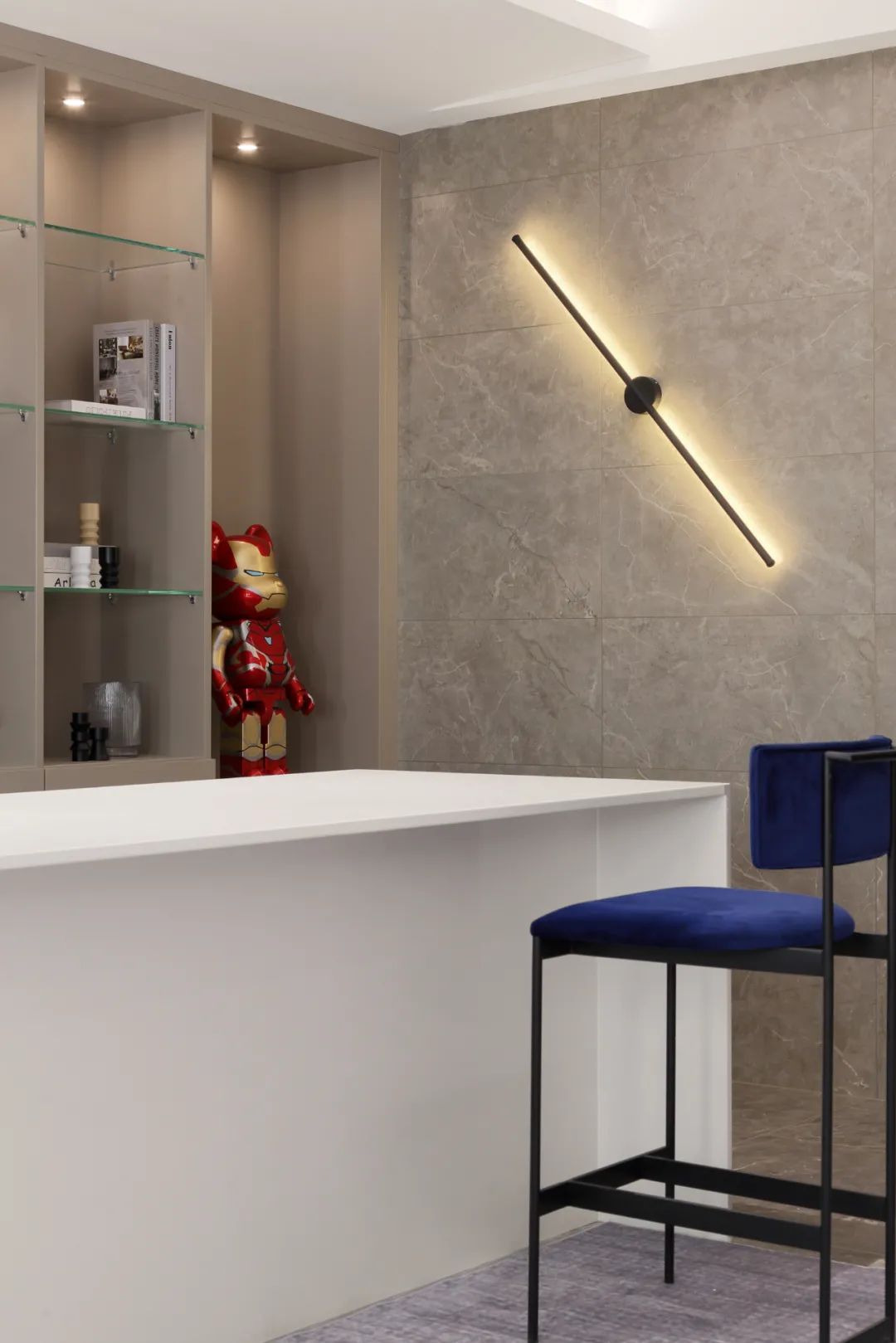 The natural texture of marble, warm wood floor and simple white wall make the space more bright and open
.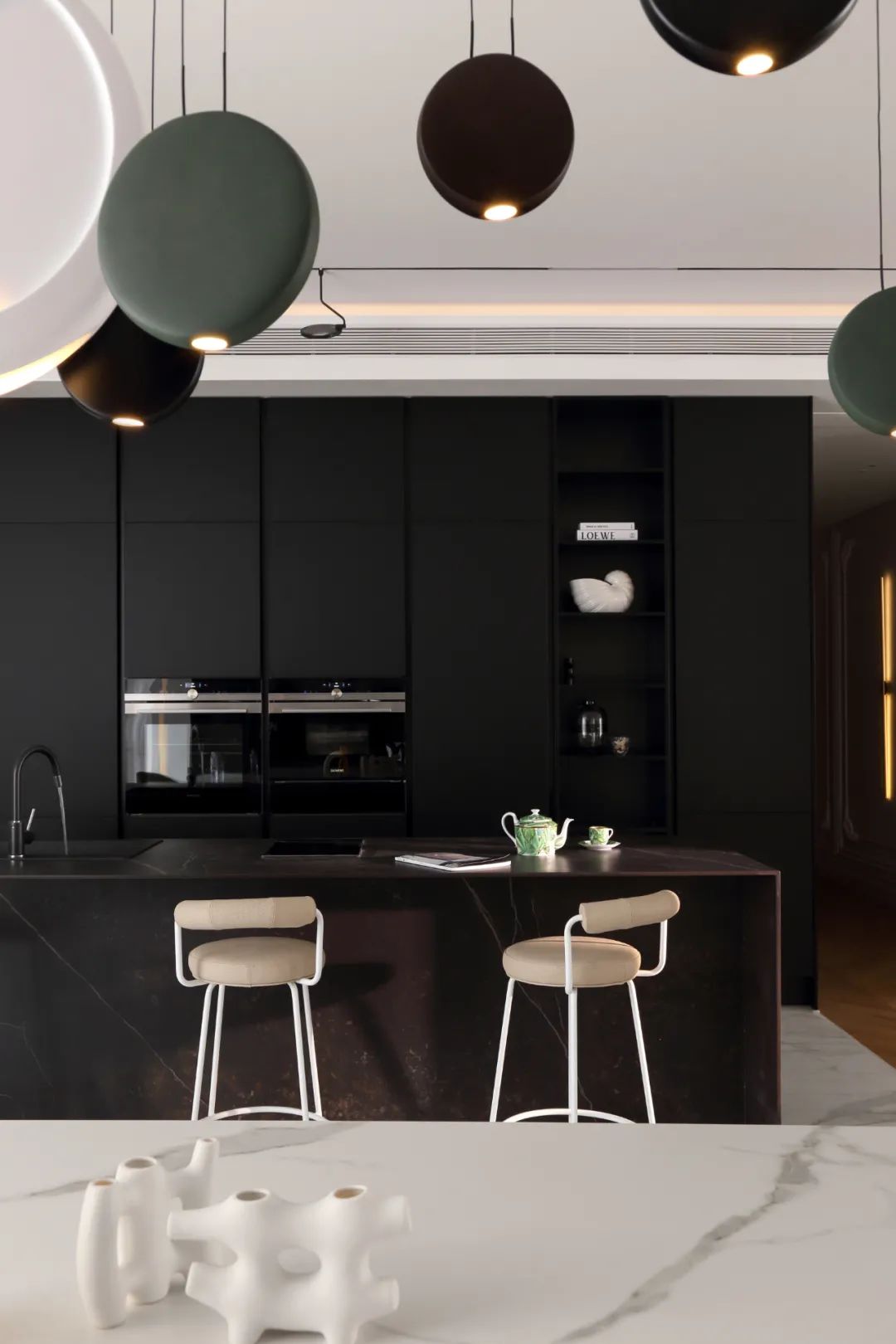 The beautiful white yarn, through the light and shadow, has a more mysterious feeling, which makes the residents walk freely in the artistic atmosphere, connecting the old and new times; the gray sofa and carpet are coordinated and unified, and the warm red single chair creates a rich sense of hierarchy in the silence, injecting aura into the space
.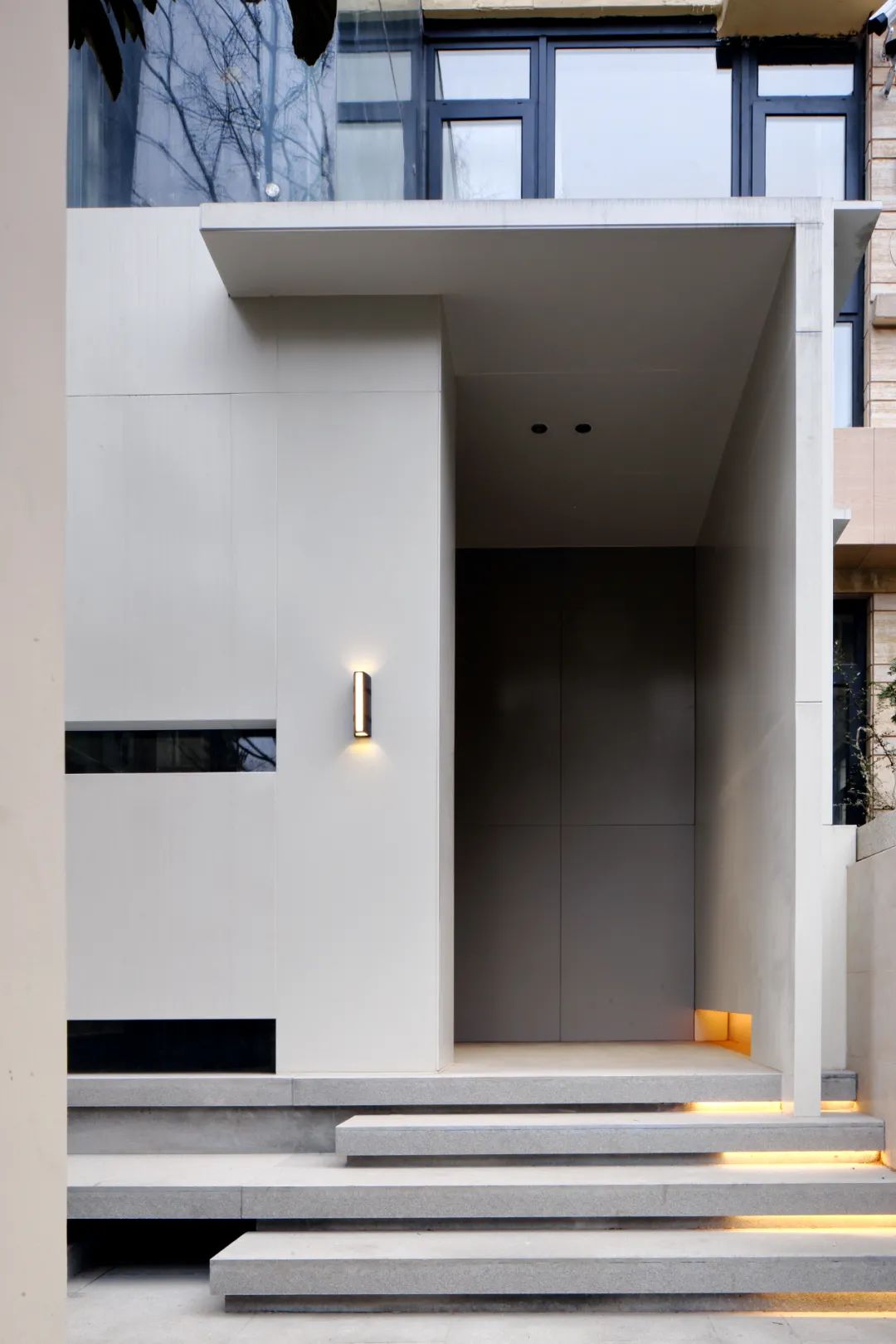 Yamamoto once said: Black has two characteristics of modesty and arrogance, black is lazy and spontaneous but mysterious, black is one of the most attitudinal colors
.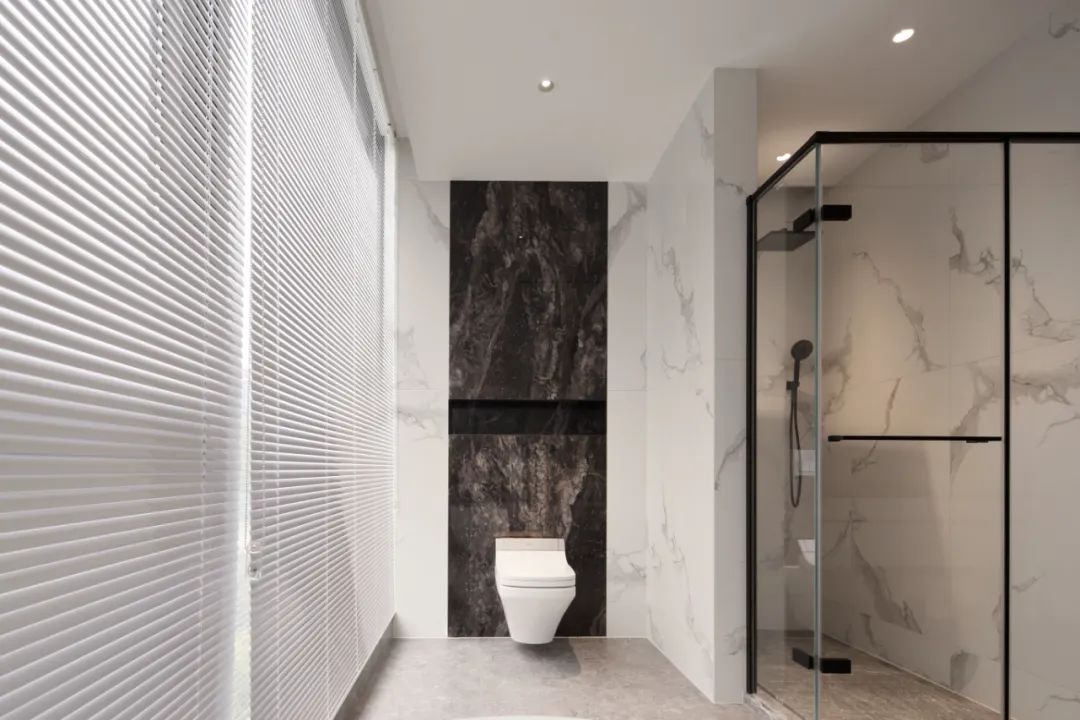 The dining room continues the style of the living room, abandons the complexity of the traditional French style, adopts the layout of the axis, and combines with the modern western restaurant tone, which not only inherits the romantic and elegant French style, but also approaches the understanding of the current youth on the quality of life and new fashion
.
Space is flowing, regardless of the different chemical reactions produced by "essence, Qi and spirit" in different positions
.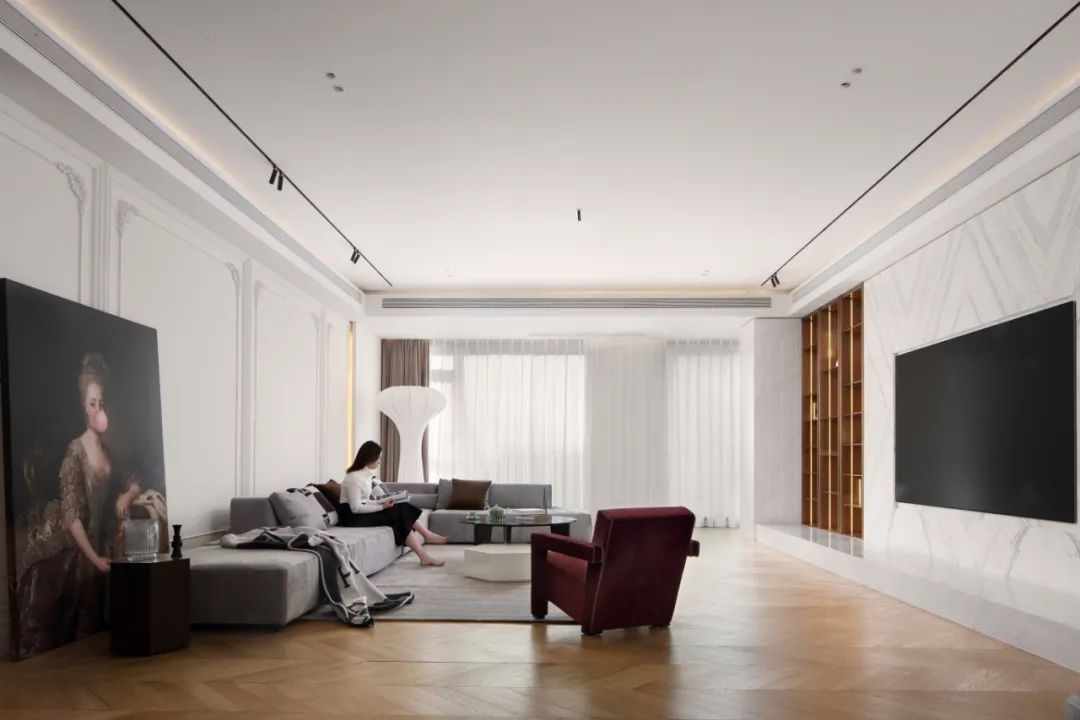 The living room, dining room and western restaurant are in a large space, in which people can interact, contact and communicate more
.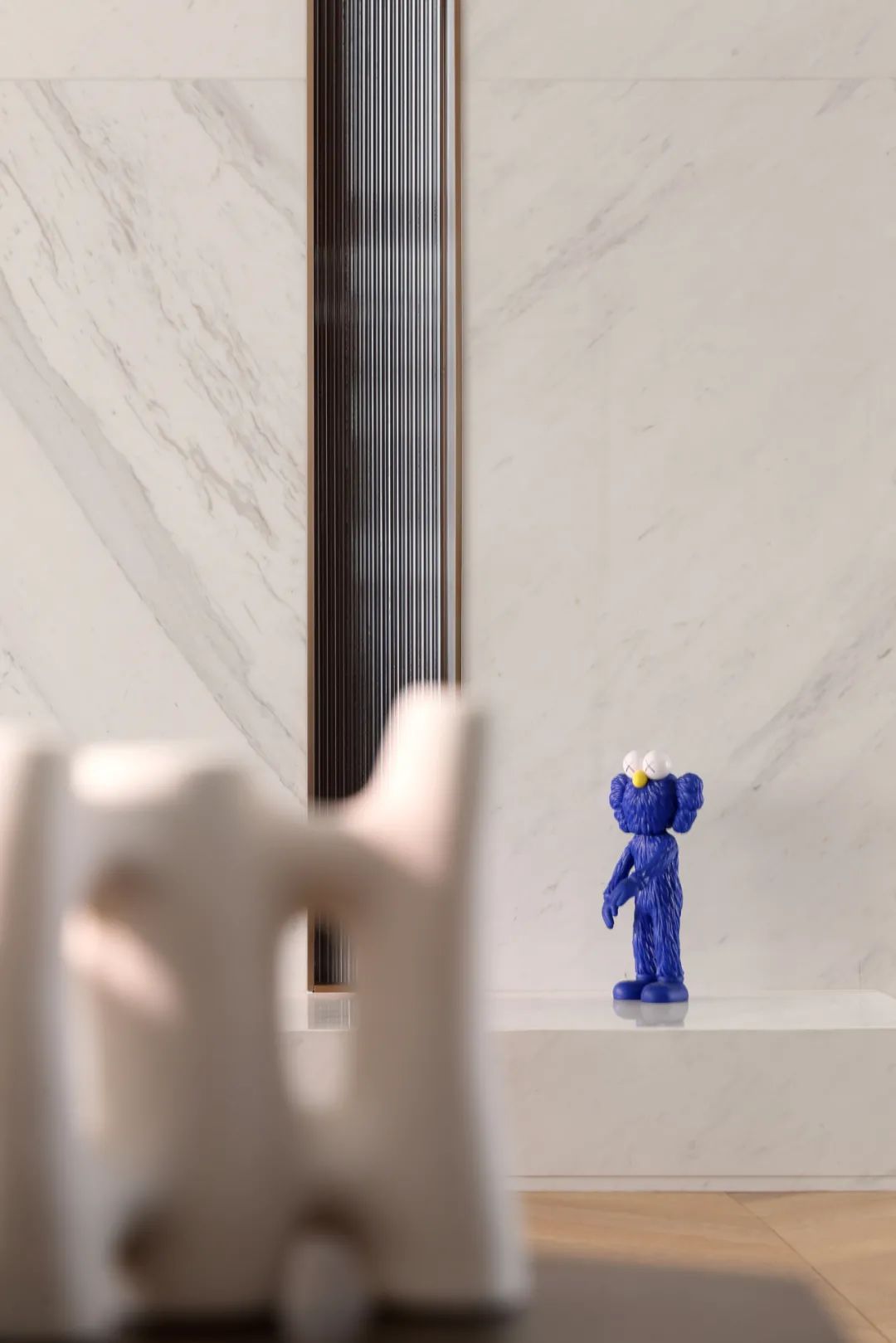 Design plan.
.