The situation of climate change in the 21st century is becoming more and more serious, and people want to build more sustainable cities in the process of urbanization Sustainable urban infrastructure, the construction of green roof is a good practice
.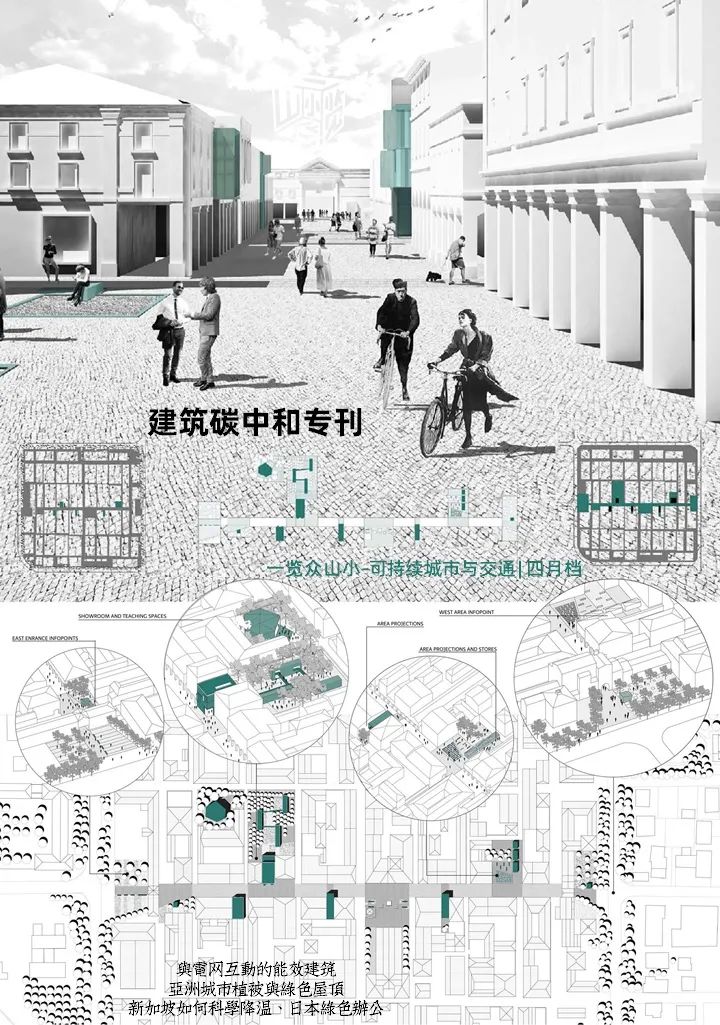 First, by introducing how green roofs can help cities resist climate change, I hope to give you some enlightenment
.
Besides building green roofs, are there any other ways? Second, when we do the project, from the overall block planning, residential development project planning, to how to put a pedestrian street public facilities, want to look for more urban design cases to find inspiration? This urban design tool can give practitioners and students such a platform, try it quickly! Figure 1
.
A green roof can be a layer of vegetation or a surface of different building materials
.
The city is the engine of human society
.
Cities hold most of the global population, power the whole economy and stimulate human creativity
.
However, the rapid development of urbanization, combined with unchanging laws and regulations, often leads to the problems of overcrowding, heavy pollution and vulnerability to ecological disasters
.
In recent years, a global approach has made cities more sustainable
.
Our city is bringing more parks, limiting the use of motor vehicles and other polluting activities, and implementing energy-saving measures for buildings
.
The roof of a building is one of the factors that can undermine the sustainability process
.
The use of traditional building roof – cement or asphalt surface not only reflects the conventional and unimaginative urban planning, but also produces a series of urban problems
.
Steven pack, founder and President of green roofs for healthy cities, told people around the world: "we've wasted a lot of roof space all the time
.
If the roof of a good building is left unused and not used effectively, it is not only a loss of public interest, but also a loss of owners
.
" "If we just make a traditional roof that can keep out the rain and snow, we will lose a lot of opportunities," he said
.
Rainwater will flow from the roof drainage system to the ground, leading to further flood disasters
.
This kind of roof will become very hot in summer, and the whole city will suffer
.
They are like deserts in cities, which are not beautiful and have no effect on biodiversity Green roof represents a new humanistic realm and sustainable urban planning
.
When the problem of climate change becomes an urgent problem in many cities, the construction of green roofs is particularly important
.
Many new buildings in cities need green roofs very much
.
Here are six environmental benefits of green roofs
.
To make the air cooler, cities are usually hotter than the surrounding suburbs
.
Asphalt roads and concrete buildings will radiate heat after absorbing sunlight
.
The exhaust of motor vehicles and air conditioning makes the city store extra heat, which is called "urban heat island effect"
.
It makes the temperature of the city several degrees higher than that of the surrounding areas
.
When climate change intensifies and heat wave strikes, urban heat island effect may cause fatal damage
.
In fact, tens of thousands of people in the United States are at risk of dying in a super heat wave in the next decade
.
Peck said green roofs could alleviate the phenomenon, make cities more adaptable to climate change and help those most at risk of heat waves
.
To do this, people use bright vegetation that reflects sunlight instead of dark surfaces that absorb it
.
Plants can also produce transpiration to further cool the city by evaporating water into the atmosphere
.
For those who can use green roofs, plants can also provide shade in the hot sun
.
Another way to use a roof to cool a city is to paint it white, or put a shade on the roof that reflects sunlight
.
Reduce energy and health care costs
.
The cooling function of the green roof can also help people save money
.
In hot summer, the green roof can cool the whole building, which also reduces people's demand for air conditioning
.
Green roof not only improves the thermal insulation, but also improves the thermal insulation of buildings in cold months
.
Therefore, green roofs can significantly save electricity for buildings
.
Katherine gloede, the academic manager of the sustainability in the urban environment program at the City College of New York, believes that building green roofs over time will pay off
.
Buildings are also responsible for most of their greenhouse gas emissions in cities
.
By reducing the energy consumption of buildings, cities will gradually reduce the emissions of carbon dioxide, methane and other air pollutants
.
According to gloede, sustainable infrastructure often helps to reduce air pollution, cool down and encourage people to exercise, thus making urban people healthier
.
"When we think about our spending on health care, we can get a return on that investment," she said
.
If we breathe cleaner air and drink cleaner water, people will be less likely to get sick, which will reduce the burden on our health care system
.
" The engineering construction of flood prevention is the characteristic of the city
.
However, these systems which make the city work normally also have their disadvantages
.
In rainy weather, the city relies on the drainage system for flood control
.
However, extreme rainstorms overburdened sewers and water pipes, flooding streets
.
"Flooding was a very serious problem during and after Hurricane Harvey in Houston, largely because there wasn't a place for these floods," gloede said The traditional roof only has the function of letting the water flow away, but different from the former, the green roof can absorb water and reduce the burden on the drainage system
.
Plants need to absorb water to thrive, and the hygroscopic layer of a green roof can store water properly in a storm
.
"Green roofs can be designed to hold more or less rain, and some have absorbent layers that can hold as much water as tanks," peck said Filtration function pollution is another problem of drainage system
.
When rain falls on the city, it is full of pollution particles
.
These particles are introduced into rivers and lakes by underground water pipelines, causing drinking water pollution
.
"Every time it rains, we're throwing garbage into reservoirs like Chesapeake, Ontario or Mississippi," peck said Plants planted on green roofs can filter rainwater, remove harmful toxins and reduce the risk of drinking water pollution
.
Improving food safety although this is a relatively new area, roof agriculture is becoming more and more popular and standardized
.
Roof farming is more difficult to implement than green roofs that require only a small amount of maintenance, but it also has many advantages.
.